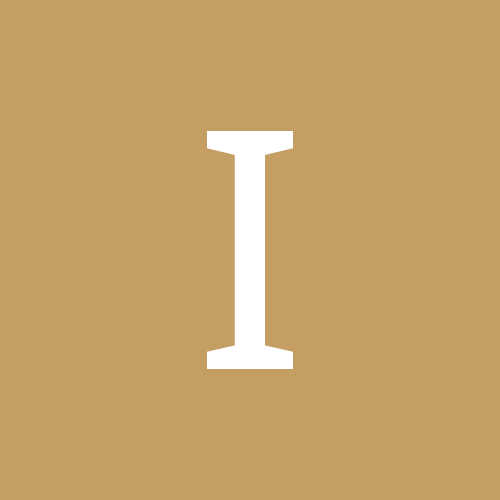 Content Count

28

Joined

Last visited
Community Reputation
0
Neutral
Profile Information
Gender
Interests

Poker....and now I guess, making T-Shirts!
Hello everyone! I have been cutting with an US Cutter SC Series plotter for the last 5 months or so. I had been using my laptop. I bought a new desktop and connected my plotter and installed the software, now all of a sudden it doesn't want to cut. It goes through the motions but when I weed it, none of my circles come out. I had been cutting at 225 pressure but that doesn't make a dent. I increased it to 325 and the template tore when I pulled it off my cutting mat. Any suggestions or ideas as to why this is happening?

Easy, What pressure do you use for the SC?

Easy, What pressure do you use for the SC?

Can anyone advise on the font used for 'Jesus'?

Hi everyone! Since the weather is finally warming up, I'd like to be able to offer my designs on tank tops. I'm a little considered about pressing rhinestones, vinyl, and heat transfers to ribbed tanks. For the folks that make tanks - do you find the ribbed tanks to be problematic? Are there any quality tanks WITHOUT ribs? What would you recommend? Thanks in advance!

djque - I am using the USCutter SC series with a 60 degree blade. What is the best script font to use in SCALP?

I am using SCALP and am having a hard time using some scripts and getting the correct spacing so it doesn't look like junk. Is there a general rule for spacing of the rhinestones? And what is the preferred script for rhinestone templates?

I've begun to experiment with screen print transfers and am having mixed results. Some come out perfect. Some - not so much. Either the screen print doesn't come off completely or it applies but then lifts. Out of 14 shirts, I had issues with 6. Any idea on why this is happening? I'm using 385 degrees, 12 seconds, and medium pressure.

I'm currently using SCALP and have been thinking about switching to another program for my rhinestone templates. What are you using and what do you like most about it? Least? Was the program relatively easy to learn?

Thanks for the example. To my untrained eye, they look exactly the same. Any stacking, layering, or outlining (whatever it's called) would be done with a word and not an image. Does this pose a problem?

Wildgoose....I think the 2nd option would be best, with placing the outline over the top. I think I'm correct in saying I need to have 2 of the same words in order to accomplish this, with the solid color word being larger. Correct me if I'm wrong....now: 1. How much larger should it be? 2. How do I create an outline? Once again, I am a Newbie. Got this bright idea one day and just ran with it.....please excuse my ignorance.

OK....that sounds simple enough. LOL But I still don't know how to go about the layering process. Let's say the shirt is red and the lettering is black with a white outline. How would I go about it then? Thanks!

I'm not sure of the correct terminology but, this is what I'm wanting to do on the back of a black t-shirt. Using the word 'HAGGINS', I want to print it in black vinyl. I think I have that concept grasped. Now, here's the tricky part for me: using the same word, I would like to layer it in white. My finished product would ultimately be black wording that has a white outline. How can this be done? I've attached a picture to help make sense of my question. Thanks!