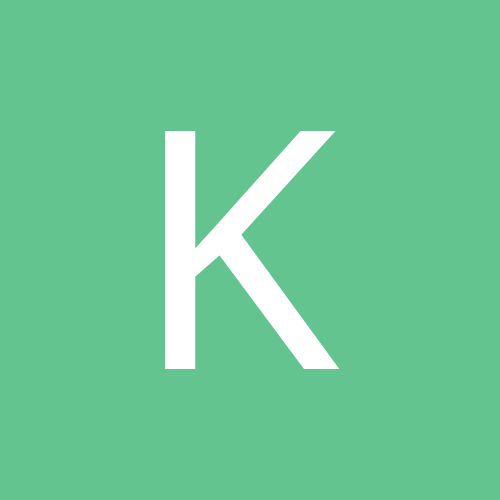 Content Count

54

Joined

Last visited
kelliann replied to kelliann's topic in Fonts

kelliann posted a topic in Fonts

I have been asked to give a quote to add to an existing wall design. I need to duplicate the font. I have searched for a while, but some of you just have a knack for finding fonts. Who can tell me what font this is?

I had a large project that included black soft shell jackets. I did a single color design on the shoulder and a double color image on the front breast. It was the 2nd time I had used my heat press material on a soft shell jacket. They turned out fantastic. This one was printed about 6 months ago. In the photo, it looks creased on the left side, but jacket wasn't laid out smooth. The heat press material seems to melt right into the soft shell jacket. I really like using this type of material for heat press designs. The company I made them for found the jackets at Costco, and purchased about 60 of them. The price was similar to what I could find on the wholesale market (they were about $22 each). Good Luck!

1

I use that pathway quite often for designs. The photo comes out really grainy and not a lot of definition. I think it will be quite time consuming to edit so many nodes. Sometimes, I find it easier just to import a photo into SB and trace the design, creating the image that way.

Does anyone know an easy way (or if it is possible) to make a silhouette from a color photograph on Sign Blazer or Inkscape? A friend sent me a photograph of his son throwing a football. He wants a vinyl sticker of his silhouette.....Any suggestions?

kelliann replied to kelliann's topic in Fonts

kelliann posted a topic in Fonts

I am looking for Centeria Script font. I found it on dafont, but it only downloads as a .otf font. I need it in a .ttf format. It is also available on other sites for about $59....anyone know where I can find a free version?

I wouldn't recommend anything smaller than a 24 inch cutter. I purchased mine for small crafty things, but soon moved on to a lot of other types of projects. I have created several 4x40 foot banners with my 24 inch cutter. In addition, most of the vinyl materials are cheaper if you purchase in 24 inch rolls. Also, if you move to heat press vinyl, that material is really best in the 15 inch widths.

kelliann replied to kelliann's topic in Fonts

Tracee...You are a genius! Thanks.

kelliann posted a topic in Vinyl

I have a customer who wants Chrome Vinyl on the side of his commercial vehicles. I have not used a chrome on a vehicle. What are some recommendations from the fourm?

kelliann posted a topic in Fonts

Anyone recognize this font? Some clients like it and want me to use it on a project....can you help me out?

Your post is great. I am doing a big trailer here in the next week or so. I have been wondering how the 751 does over the rivets. I think I like your suggestion to unscrew them. You did a really nice job!

kelliann posted a topic in Fonts

Is there anyone who has the Herculanum Font they are willing to share? I have a client that wants me to use is with their logo, and I do not have it. It looks like this. If you know of a similar font, that would work as well. Thanks!

kelliann replied to lonestarcountrymusic's topic in Vinyl

I have tried a few different manufacturers of vinyl (Siser, Spectra, and one other I don't recall). I haven't noticed any differences. Their heat settings are similar as well as the time settings. I even just layered 2 different manufacturer's vinyl to cover up a design that was heat set on crooked. I mix and match my vinyls all the time. I haven't had any issues with them. This photo is of 5 layers of vinyl on a 50/50 cotton poly tshirt.