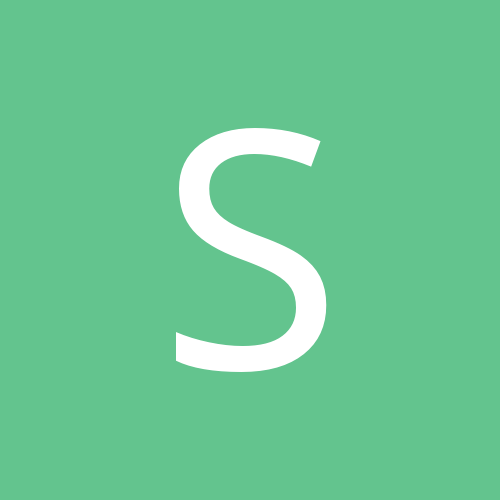 Content Count

5

Joined

Last visited
Community Reputation
0
Neutral
Yeah i heard the signcutpro was kinda iffy on the mac, currently downloading it on my sisters windows7 laptop. Do you know where i can find their number by anychance? Ive emailed them and responses are slow so its kinda annoying. Id love for them to remote my laptop and see if they can figure it out haha. Thanks! I couldnt find their number on the website

Yep have a null modem cable connected to the adaptor going into the cutter. The cutter works fine, when i initially connected it with the adaptor i had, it printed out the signcut logo perfectly fine. Problems occurred after i disconnected it then tried reconnecting to cut something else out

Just picked one of those up, still no bueno.

Thanks for the reply! I actually went to the manufacturers office, they're based not too far from me. He said that it would work with mac with Signcutpro, the software it comes with though is only for windows. Signcut already has the drivers for the AIP1120

Hey guys, new to cutting and the forums. Purchased a second hand AIP 1120 44" cutter/plotter, came with a dinky old computer running XP but i already had the intentions of using the cutter with my MacBook pro laptop running the latest software (MacOS Sierra 10.12.4). The softwares I am using are Signcut Pro1 and Inkscape, saving the images/text created in inkscape as either ".eps" or ".svg". The cutter is connected to my laptop using a USB to Serial adaptor. So I install the software, and the website has a little tutorial for a test cut, which i perform and the machine cuts it out flawlessly (well some flaws, i have to adjust blade height because when its not cutting, its scratching the vinyl moving around), so i disconnect the cable, go sit down and make a few logos I wanted to cut out. I saved them, made sure they were vectored and all, open it up in Signcut and click cut, then nothing. The progress window pops up then instantly goes away. The settings all look correct, havent tinkered with those, baud rate and everything match, tried shutting off laptop, turning cutter on and connecting to laptop, then starting the laptop and tried cutting again to no avail, uninstalled the software and reinstalled multiple times, tried saving the image in either ".svg" and ".eps" formats and still nothing, tried changing the usb port its connected to and again nothing. When I disconnect the usb, signcut says that it cannot connect with the cutter so i know that the laptop and software are recognizing the machine, but it for some reason wont communicate with it? The cutter is not offline, I have set the origin so it knows where to start cutting. I am stumped. Any help would be greatly appreciated.