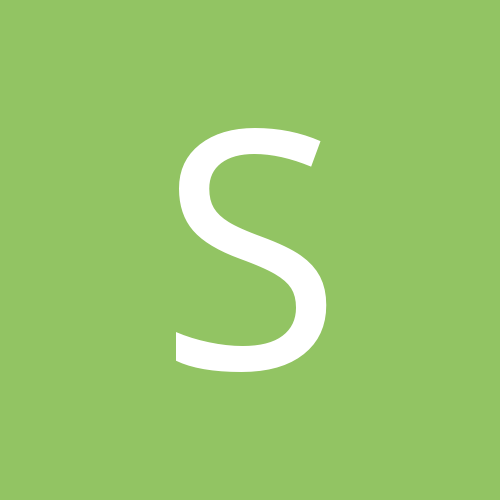 Content Count

97

Joined

Last visited
I found in my own home that the vinyl would not stick to a flat paint used in my office, but it would in the kitchen... Might be the type of paint too... The combination of the paint and heavy texture might be a problem. Best of luck with this one...

Can't see the whole picture, but maybe looks like Tribal... Try Vectorstock website.

I'm fairly new too but here is what I have experienced...After watching a lot of Utube videos and asking a lot of questions, I purchased a used Roland GX-24 which is an excellent machine that I have used for race car numbers mostly, but found that I was wanting to cut smaller projects. Then I decided to try a Silhouette Cameo for small decals up to 12". The learning curve is like night and day for an older gal using the Cameo. I just love it and find it satisfying to be able to use smaller scraps with very little waste. It is a great machine to get started with a much lower investment to get your feet wet. It is also much more portable if you want to travel for trade shows and cut on site decals. I also use it for etching glasses and mugs I find at the dollar store. You can also use it to cut paper, fabric, vinyl, or use a pen to make signs with. It will also copy from your copy machine if you find a design not available in a vector. It is a bit slower but I weed while it cuts. The money I save on an expensive machine to start with helps me purchase more vinyl. Cutting vinyl is VERY addicting! Hope this helps! Suzanne

Emphasize the Roofing Panels.

I tried to upload some of my work but apparently I am saving the photos in a file that is too large... Sorry. I use a Roland GX-24 and also have a Silhouette Cameo. The Roland can cut just as detailed as the Cameo and do these cuts flawlessly. Love them both. Roland is very versatile for large or small projects as long as you keep a sharp blade in the machine and use the correct settings. Highly recommend both!

I have a Roland GX-24 and am very pleased but did strongly consider the Graphtec... Check out Utube for a side by side comparison. They actually run both machines at the same time so you can see how each operates.

3

Crude... Just saying. You are wasting your "Talents" and anyone here, even beginners can type a phrase. Poor choice of phrases if you want to make a first impression.

Love the head gear!!! LOLOLOL

I just bought a Cameo and am trying to learn it. So far, it is great. We want to be able to do some trade shows and didn't want to take our Roland GX24. Post some of your work! Love to get new ideas!

There are some really good ones here and on Utube... Latest here were cutting boards from the Dollar Store (can't remember who did them but it was a great idea) Also Glass Blocks on utube - stencils for etching using vinyl - travel cups - framed monograms (Dollar Store again) mirrors - Wall Sayings (I check Etsy for ideas) cannisters - Computer decals - Merry Christmas! Suzanne

How small scraps can the Titan and the Cameo cut? Also, ease of use and simple to learn...