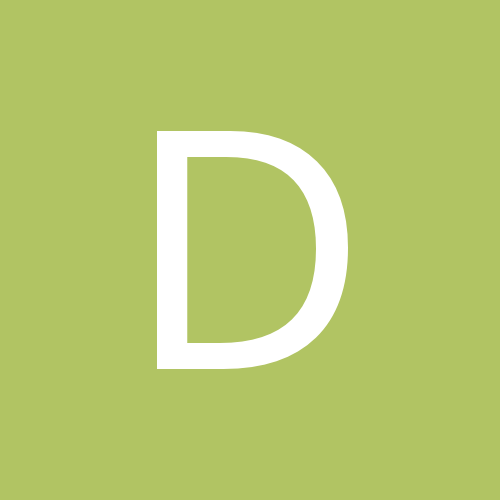 Content Count

49

Joined

Last visited
Community Reputation
18
Good
About DonPittman
Rank

Advanced Member


Birthday

04/06/1961
Good lord I forgot how many people that were willing to help on here. Thank you all.

So I'm not necessarily new here, but I haven't been on here for a few years. I have a friend that builds little bit and miss engines. He wants a McCormick Deering decal for the side of the stand it's on. Does anyone know what don't it is or one close. This is the decal on the engine

Someone please stop me if you have tried this.I worked on guitars for a long time.in that time I ended up with a bunch of water base dye.I have some printable ink jet vinyl. I'm going to try to mix some up and dye it instead of trying to use just the basic colors your stuck with. If anyone has done this please let me know.so I don't waste a time. I don't have much money in the paper or dye.

So me being a in/cm kind of guy. I don't understand pixels setting and how they work. I can count on someone here to explain them to me.

Do they really fake vinyl? If so for what reason. It looks like it would be more trouble than its worth.

The setup on my MH carriage is insulated by the plastic tool holder.The static would come trough the feed rollers and frame. At least mine is.Static does bite though.Not the cutter holder. You really only need one good ground from the cutter to the stand.

I am going to buy a graphic tablet. Is there one that works with inkscape straight out of the box? From what I have read there are issues with most affordable tablets. Anything would be of great help.

I have adjusted my blades just fine. This is exactly what it is. The only vinyl that does it is this. I is with out question the vinyl. My little more 871 mk-2 I can cut stuff that is so small people say it won't cut. It's because I read made sure everything was the way it was supposed to be. Then I started from there. The belt, settings. And it does it on my Roland. So it's the vinyl. I mean absolutely no disrespect. But it's the vinyl.

MZ Skeeter; I have no Idea what kind of vinyl it is. The vinyl would roll up in little balls Like it were getting hot. There are no markings on the backing. Just blank. It was so thin when I layed it on something it was almost trasnparent. It is horrible.

So here is where I have to chime in. I'm a Millwright. A cutter/plotter is in no way a die cutter. You've heard the term tool and die.A die cutter has an opposite side in the same shape as the stamping part. Thats how every automobile plant works. For that matter any stamping maching.