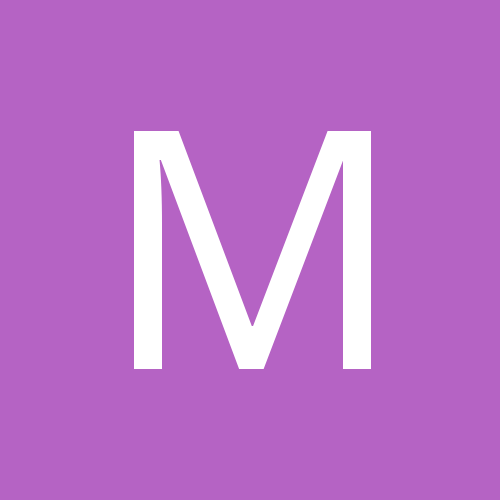 Content Count

9

Joined

Last visited
Everything posted by mister c.
hello. i have the mh871 cutter that im using with signblazer. up till now all ive done is cut vinyl but id like to try using the pen tool that came with the cutter. how do i go about adjusting the settings in signblazer so i can use the pen tool on my cutter? any info would be appreciated ...thanks

ok i know this questions is as newbie as they come and i should know the answer considering ive owned my cutter many many years....so can i print using the mh871 cutter? i dont mean print like a color printer...i guess you can call it "writing" more than printing. i remember when i recieved the cutter there was a piece that fit into the blade port of the cutter and it had a pen attached to it. since i purchased the cutter to cut vinyl i never really thought about what that piece was for. can that pen piece be used to write using the cutter? i only need thin black lines on white vinyl. thanks in advance.

quick update...i was able to get the cutter to write with the pen although there is no way to get it to draw just a solid line. it actually draws a line on the edges of any solid line that there is in the image...so you get a double line on the cutter where there is a solid line on your screen. i actually didnt use the pen tool since the pen insert was not writing so instead i just used a regular pen in the holder with a pressure setting of 70 and that worked just fine. thanks again....

mister c. replied to mister c.'s topic in SignBlazer

hi mb20music....thanks for the info. you are right...i was able to use the pen tool just as i would the blade. i set the pressure to 70 and it worked just fine. found out there is no way for the cutter to draw a single line...it actually "draws" a line on the outer edges of any line in the design as if it were cutting...so you get a double line where you have just one line on the screen. thanks again for you help.

thank you for that heads up Slice&Dice. i do indeed have the holder with the two holes. im using SignBlazer and was wondering if you (or anyone else here) knows how to go about adjusting the setting in SignBlazer so that the cutter writes where the lines are and doesnt try to cut around the edges of the black lines.

hi sue2 i just had one more question...do you happen to know how much pressure (force) i should use with the pen holder if i wanted to write on stockboard?

as a matter of fact i just found the pen holder deep in the back of my junk drawer! hehe. still in its plastic wrap. thanks for your reply sue2....much appreciated! ill be giving this a try tonight. thanks again!

hello guys. ok can someone please remind me what settings to adjust on signblazer to keep my uscutter from cutting a box around every design i cut. i would really appreciate it! oh and one more thing...when i put a design to be cut on the upper part of the vinyl in signblazer..it keeps getting placed to the bottom left corner of the vinyl on the cutting screen. thanks again guys!

mister c. replied to mister c.'s topic in SignBlazer

hey skeeter thanks for your help...much appreciated. i actually used to know these things back when i first started using signblazer..but i havent used it in so long..and i just recently installed it in my new laptop so everything is at default. im sure ill be back with more questions. thanks again.