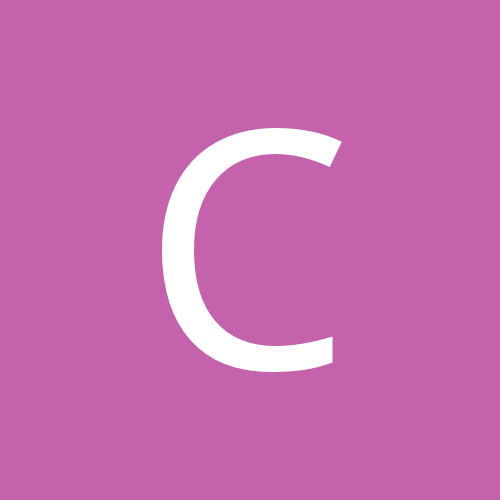 Content Count

2

Joined

Last visited
Everything posted by cheerket03
cheerket03 replied to cheerket03's topic in SignBlazer

I checked, and they all match. It still doesn't work. Thanks for your help though.

I need help, and I have tried everything. I have a US Cutter MH 721 and have no problems until last week. I have owned the cutter for almost 2 years, and my mother-n-law own it before me (with no problems). Well last week I was sent a file from SignBlazer to the cutter, and the cutter stopped cutting. I was connected to the USB port on the cutter to the USB port on my laptop. The program still works, and I can hit the test button on the cutter and it works. I tried another USB cord except this time in the program it was no longer finding the cutter in "setup". My husband and I tried uninstalling the drivers and reinstalling, nothing! We tried uninstalling and reinstalling the SignBlazer software, nothing! We opened up the case, and my husband noticed the USB port was loose (he works in the IT field). So he secured it down, and still nothing the program no longer found the cutter. After being frustrated, we ordered a DB9-USB adapter cord. Last night the cord showed up!! We plugged in the cord, installed the drivers for it, and uninstalled/reinstalled signblazer. Nothing!! The program still was not finding the cutter. Well after being frustrated once again, and my husband working on it for about 2 hours last night - we called it a night. This morning while waiting on US Cutter Support to open, I thought I would give it one last shot. I uninstalled/reinstalled the drivers and the software. Followed on the directions on the setup (start.uscutter.com) for the drivers. This time to my surprise the program now finds the cutter. However, now I am getting the following error message, "Can not open the output device. Error initializing cutter." So since support was now open, I called!! The man on the phone was not helpful at all. I explained everything that we have tried, and how this all began. His response was get new software, and then call us back. Yet, I know it is not the software because I can now find the cutter in it. My problem is that the cutter will not cut still. This is why, I am here! What else can I do or try to get this to work??? Thanks in advance!