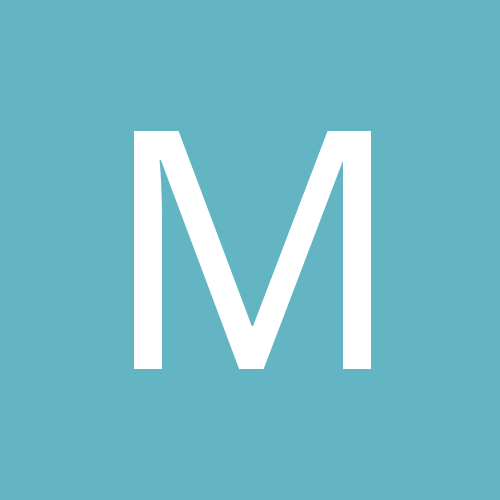 Content Count

29

Joined

Last visited

Days Won

2
Community Reputation
13
Good
Profile Information
Gender
Location
Interests

Vinyl cutting, glass etching, swirl painting, making Infinity Mirrors.
Well got it blasted, since a bit over-sized had to blast in open air, will work on frame from raw stock wood and luminate as already tested it with LED back lighting and it is SIMPLY MARVELOUS....Finish this and it's on to next image of a LION that I used reference then painted it then vectored it so I can cut it....Looking at Ray and Ikonics products to lean away from vinyl and go with NONWASH templates..

midage32065 replied to Go-C Graphics's topic in Engravers

I found my LED KIT on Amazon....Product is SUPERNIGHT...cost me around 7-8 per setup, been a while since I have bought any, I use them for my designs of etching and other related creations...Mind you this was a beta version of much larger project but I began small,didnt want to waste what glass I had to work with, I posted this to show the LED element and this was a good 2 yrs ago..They are a good product for the DIY minded....VID_20151004_104315633.mp4

A little of something I have had time to experiment with glass etching fella...More to be worked on...

I will say this once and will not cover it again as it rubs me wrong: We were over 900 sales, had 100% feedback, a hair slow once in a blue moon shipping, I, thats ME sold over 10K of hotwheel collectables, the very last sale was 945.00, they were shipped, confirmation and insurance as well, they were del'ered-fact-to the address given, never heard a word from buyer, 10 days after del'ry we rec'ed email from ebay of UNDEL'ERED complaint, in less than 24hr I was tried, found guilty and quickly hung to dry, Paypal gave them their money back and came lookin at me as the culpret, we had USPS proof that it arrived BUT Paypal wanted nothing to do with that, I filed a "theft report " with our local Law, I filed a "theft report " with the town where it was shipped, still no dice, I was the one THEY looked at as again, in 24 hrs they re-imbursed the buyer.....Best part is left for the last: The buyer stated they were on vacation FIRST time, then upon proving it was shipped and arrived to the BUYER they then stated that HER HUSBAND was home and didnt hear anything let alone the mail carrier, BUT the USPS provided documented proof it was del'ered, Sooo...Insurance was useless as how can USPS pay for something that was DEL'ERED....Again no matter what I was able to provide to Ebay/Paypal as proof they got the shippment they were stead fast that they made the final judgement and what they say is what goes...Now before you ask: This happened 4 yrs ago and I havent and will never give them the time of day, they went so far to sic collection services on us and all that goes along with that, I have a bad mark on my credit history that I cant clean because I will be damned if I will give Paypal a dime let alone Ebay unless they have my surplus I sold and shipped....Now...We know they rec'ed the shippment as I had a friend do some lets say private digging on these people, within 60 days they were selling MY collectables on ebay and again I can prove it as I had him buy 10 of them and am to this day able to prove they were mine because of the custom markings that only myself and the buyer would know...There has been little I can prove, the law dont give flying whatever and it is like one day to next....I wont buy from ebay or use paypal period....My question about US CUTTER auctions versus why they didnt have the same SALE item on their web store is simple, I like will always buy from their web store by all means but since their ebay auction sale is this much and it is NOT shown as any sale item or a collective of items for this much makes me shop else where..It is not personal but all business to me so if I see a collective of items for a reasonable price from a KNOWN firm I am going to see why they dont have same sales on their web page or is there more to it than meets the eye...Thats all, money dictates...By Saturday or Moday I will have spent some 1-2k on some equipment as I have a need and cant wait for a sales ad to be sent with the sunday paper....I bought my first cutter from Amazon and have had no issues and US CUTTER shipped promptly and within I think it was 3-4 days I had my purchase, I purchased some specialty Mirror Chrome roll of vinyl-paid royally but I wanted it as I was doing a Band's name in it and the drummer wanted it for his Bass drum(still waiting for a picture of it-we work together) and today after 3 days I got my 12 rolls of 24" x 10yr package guess because I live in LA and next to Texas has its points in ship quickness....Now are we all happy now...I want to put this to rest...Shoulda never asked....

I tried 3 times to simplfy my answer and each time it came to back to the begining so if I ruffled any feathers I am apologetic as it was never meant to even get this far... And thats where I will leave it...Ya'll have a good one and believe me you wont hear from me again ....

Oh I planned to do that in the AM...Not to sound cute or smart BUT I am quite aware they dont come from (ebay) I am also quite aware that they dont sell products, and lastly the negatives on ebay speak loudly about warranties...

I am planning to purchase 1 possible 2 of the LaserPoint II units..As I am seeking a contour element..Now, I do buy some vinyl off ebay so one cant help but see auctions by/from USCUTTER listed. My query is this: Why arent the same sales for equipment and supplies listed on US CUTTER store online? I am seeing a LP II and supplies for 499.99, that with stand and lots of goodies to start or add to exisiting running hobbie or small business, shipping is 79.00...So for $1157.98 I can buy from ebay(which I dont trust) and have shipped to my door...Why dont they list the same deal on the Online Store where at least I can call with questions and not risk the issues that come from buying from ebay...I have bought US CUTTER supplies from Amazon and also straight from the Online store(just like this evening $150.00 of supplies) I want to buy 1 to 2 more machines but where the deal with supplies is I would rather deal with the online store...Why dont US CUTTER run same deal on their web page?

if I do upload it, will I be wrong in doing so since I didnt design it, I will not claim anything that I didnt design...Not brown nosing just being frank, my photography and 3D work is/has been being seen on Deviantart.com for over 5 yrs and I am a realist about what I do and what I dont so if anyone wants to see my stuff feel free to look up midage32065 and VIOLA there I am...

Wont lie... found it doing a google search and worked on scaling it..I am digging into my collective since 98 of simple designs we worked on when I went to Commercial Art School in st. Augustine...

Ok.. I watched this video and have several quries if I may please... What kind of tak tape is he using? He is not struggling in pulling apart from step 1 to the end result? I see Oracal but I am unfamilar with this type. I'm not trying to be funny or such, just trying to get this down...Truthfully I attemped this today and was pleased with design, cut, alignment but placement was the main issue as it must be of a partcular tak tape because he IS whopping through it like a champ and I am sure he does it daily.... So again any info is greatly appreciated and I will search utube for more info...Thank you for reading this..have a good one..

Thank you..I did 4 more last nite on black vinyl Oracal...Now I am venturing on a 4ft x 24in tiger standing...gonna try cutting it tonite if it looks good I will post it, I see it as a mirror or glass door art thing but hey what do I know, I keep telling the ole lady I have an eye for art and such..At least I think I do...

I desire to go abrasive material such as oxide's 70/80, I know from trail and error of the TOO CLOSE, so I am working it slow and practical method, slow and careful experimenting right now..Gonna try some work pieces this weekend, if I approve I will post a pic or two..I am getting better results from my vinyl cutting since I can work in my spare room in-home till weather settles in.. Thanks for asking...

Well wife did our tax's today, waiting for IRS/Obama to accept them and wait the 14 days so I can blow half of it on another machine and stock material and build up what I amy/may not need to get things off the ground...And mort-than-likely I will order my machine and surplus from US Cutter as well the price and shipping is what it is about...Then I will become rich and famous and just worry about all the tax's on money I am not making...