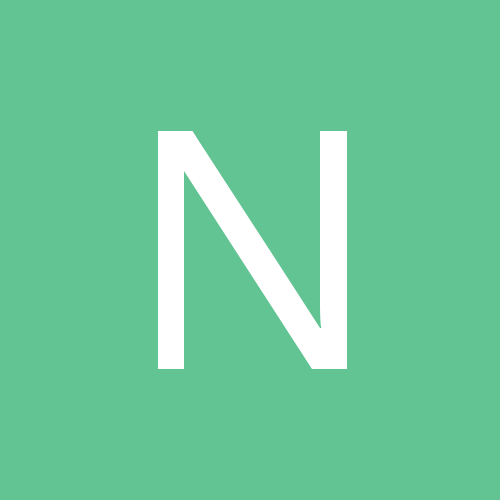 Content Count

287

Joined

Last visited
Community Reputation
110
Excellent
I literally added YOUR vacation to MY calendar. AND set a reminder 2 weeks prior to get my order in, in time. lol

I use the spray nozzle that came with my cabinet and use 80 - Black Diamond from TSC. I use different pressures based on thickness and compositions of the glasses. Pressure for fine detail on the Riedels took a minute to regulate but well worth it. I use scrap 651 for mask, never had an issue other than forgetting to monitor pressure.

Thanks Wildgoose! I have not looked beyond uscutter yet. There are likely tons of options out there. But just in case, I'll pick up some extra blades. The platens look pretty thick.

Has anyone tried this Transforsa on USCUTTER? http://www.uscutter.com/Transforsa-Digital-Clamshell-Cap-Press-Free-Cap-Offer If so, have you had success with 6-panel / low profile style caps? Thanks!

I work with an Ace owner. As an FYI - owners are reimbursed up to 1/2 the total bill by Ace for advertising.

Those mentioned plus Apollo USA and Cobra Cap.

these are not sillouettes but might help. I had a few from an old job but I lost all 3 hard drives this past week so I'm starting over. 1 was strictly backup that was connected at the moment doing a backup. Lightning does not care about surge protectors. These are off of a cd collection I bought years ago. Hope these help. Victorian Couch.eps

npace replied to ropie's topic in Fonts

I saw something similar on dafont.com

have you found one yet? i think i have a few on a cd set i can upload or email

we were able to find a few different kings -raster- and take components from each to create a custom vector.

Before you pay anyone for a consultation, make a few changes on your own and give it a couple of weeks to see results. On your webpage, right click your mouse..... go to View Source One big reason that you are not getting any traffic -you are promoting Joomla. You need to go to your admin panel and under Global Settings, change this. <meta name="keywords" content="joomla, Joomla" /> <meta name="description" content="Joomla! - the dynamic portal engine and content management system" /> <meta name="generator" content="Joomla! - Open Source Content Management" /> Keywords and meta tags are important for each and every page that is on your website. It's necessary for site indexing. Also tagging your photos and images. Keep as much content in actual text format over images. Images are great once you have the customer there, but what words do you want them to relate your business to? Those are what need to be all over your site. I know it's a nuisance, but it works. In your keyword selection AND content, use phrases that someone would use to type in a search bar. "banner shop in xyz town" "banner store in xyz town" "birthday banners" 'real estate banners' "banner installer" "buy banners xyz town" you will be amazed at what people use as search words. Incorporating these phrases in your content sentences will bring them to your site. The more often you update your site, the more google will look at it. If your site is deemed stale - meaning that you rarely make changes, you go to the unspoken, bottom of the indexing, list. No reason to index your site if there are no changes. Traffic then becomes your only hope for higher ranking. Traffic -- facebook.. or send out an email blast to your customers asking them to view your new, or updated site and ask them to provide their opinion in exchange for a percentage off or enter into a drawing. TONS of traffic, you asked them to critique you. Everyone wants their opinion valued. They will dig all around your site... every page, trying to find something to offer feed back on. You are only out a percentage on a sale that might not have come from a particular customer. Probably because, until scouring your site, they might not have even known you offered a particular product or service. Lots of ways to beef up your traffic and your index level, free. View Source is a nice littlle way to check in on the competition that ranks higher than you do. What words are they using? What words and phrases related to their industry are used in the content? There is your first SEO consultation, $1200 bill on the way.

I'm not finding anything the customer likes online or in my own collection. Does anyone have any kings they would be willing to share? Specifically looking for a short, fat, decked out king. Even if it's raster, anything to offer him alternative looks. Thanks in advance!

sorry for your loss, John

We just closed our retail and went back to working from home! We were very fortunate and not at a loss for customers prior to opening. HOWEVER, it only took a year to figure out just how impossible it is to keep up with the demands of maintaining great customer service AND still be able accomplish a fair amount of work. We made our decision for a few reasons. It takes more time to babysit a walk in customer than to respond to an online request or resolve an issue for a current customer. We spent more time on quotes than ever before and over half were tire kickers, wanna be designers bleeding for information, some just curious about what we did, local competition OR sent in by the competition. All of that takes time. Half of your day will be over before you realize what hit you. It's exciting to talk to people about what you do, but if they are in your store, they expect your time and if you are rude and short, they will not return. Bad news travels much faster than good. We chose not to go out of pocket and hire a formal employee to manage customer service. With needing to produce the orders, we simply do not have time to train someone - and then there are the unrealistic expenses for a small business owner to have legitimate employees. Then the worry of 'Are we sure that this new person will represent us the way we have spent years building our reputation?' I also found that we needed to have a LARGE collection of supplies and shirt sizes available at all times because you never know what will walk in the door. It took me all of 2 days to realize that customers expect to walk in, discuss their needs, and walk out with a finished product. It does not happen of course for all orders, but it does not take that expectation away. And you do not want them leaving upset or disappointed. They will talk. Having young children at work with us when they are bored and we are busy is not a good mix either. The newness wears off fast! By closing, we are saving a few thousand in overhead each month. It adds up beyond rent and power and water. There are business fees, ongoing ordinances that you need to stay on top of, advertising - because now you NEED more customers to cover the overhead- , having lunch delivered because no one has time to leave because customers are always in your shop and you have jobs to produce, late nights because of course now, your equipment is at the store, not at home - no more late nights and lazy mornings in your pjs, the list goes on and on! Not saying in any way that you should not open, just sharing our experience. It was a great experience but there is a lot to consider. I prefer finishing the entire coffee pot, not grabbing a cup on the way out the door.

I was on my other computer when I responded so I could not open the ai file. I was more wondering if there was a standard size/spacing for perf.