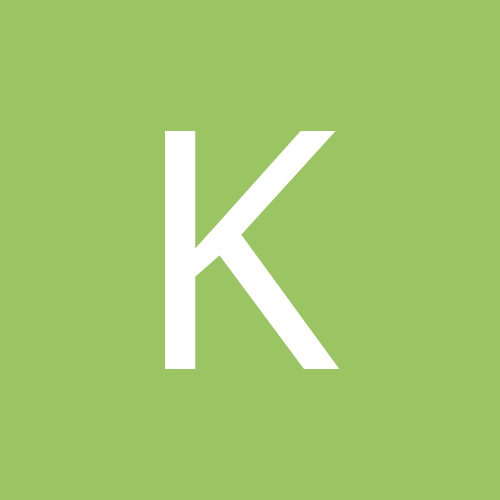 Content Count

5

Joined

Last visited
I just got a brand new SG500 and use it on my brand new iMac with the M1 chip,, it works great no issues, i always print through print manager

I've been looking into a uninet icolor 250, Afinia L502, Epson c6500 and the primera lx610 for doing small stickers and labels, anybody have any experience with any of these machines.

maybe some one who has one can answer How much ink does this machine waste/use while not in use durn its maintenance runs. i would not be getting or using the white ink if that even matters

That was one of the reasons other then the cost of those DTG printers is that they use up ink even if not being used that i won't get one of those, so that was a concern to me with this machine as well, i spoke to them just today and asked just that question, he told me its an issue with the white ink but if your not using white in its not bad at all. I can't find any youtube vids or any information that subject

Hi all, i'm new to this group and new to getting into T-shirt heat transfers and stickers, signs and such. I was looking into and researching everything from DTG printers, white toner printers, dye Sublimation and vinyl cutters for heat transfers. Just to get my feet wet and not spend too much i bought a Cricut maker 3 and some supplies, I also got a decent heat press as no matter which method I decide on for heat transfers a heat press will be needed anyway Found out I like it, have made some T's already just text and simple graphics using heat transfer vinyl. Have washed those shirts like 5 times so far and still look like i just made them. So durability seems good. But i want to print and cut as well, for heat transfer, i can print on my regular inkjet using paper made for just that then cut it on the Cricut and it works fine. But that stuff doesn't hold up well like the regular heat transfer vinyl does. Enter the Roland BN-20A that i came across. I can get one of those with ink for $5200, i've watched a lot of their videos and really like that machine. I know its not to fast but i know that going in and it is not a concern of mine at all. It's just gonna be like a little side hustle for me for a good while while I lean and master it. can anyone who owns one chime in and give me honest opinions on it.