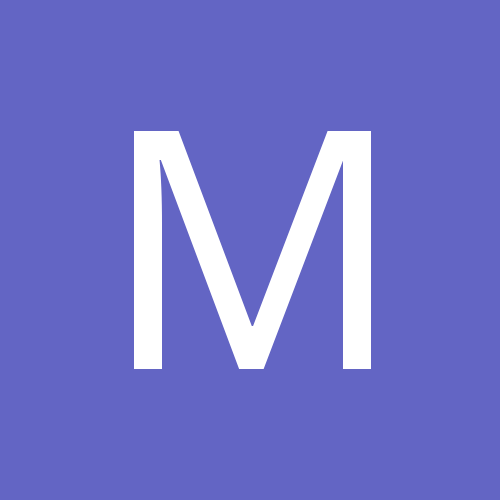 Content Count

12

Joined

Last visited
Community Reputation
5
Neutral
Recent Profile Visitors
The recent visitors block is disabled and is not being shown to other users.
This was a small job that was around 12 inches so I only used 1 set of registration marks on each corner. On bigger jobs i use a lot more down the side of the graphic so it doesn't skew to one way while it is cutting. I was thinking my problem was too much force and it was creating a drag.

Been messing with it for the last 3 hours and pretty much went over the basics again and something worked. No idea what it was and don't care. As long as it works haha!!

Here's the cutline in Pink

Okay. Yeah I feel like it's setup correctly. I usually cut bigger stickers everyday and they cut just fine. I've adjusted the blade depth, offset is 0, and adjusted the sensor offset with the crosshair pattern. I just always had problems cutting little stickers out. The cut lines seems to always be off like in the second photo above.

I've always had trouble contour cutting small decals (These are 3 inch in width) ever since I got my Graphtec FC8000. I rarely ever have problems cutting out big jobs/logos but I have always tried to stay away from doing small jobs because of the cuts never being accurate. I've ran my cutting speed on pretty much the lowest (5) and doesn't seem to help either. What do y'all recommend me trying?

When i bought the machine the guy gave me some blades but he wasnt too sure if they were new or not. It's definitely more of a side to side issue than it is front to back. I haven't touched the pressure rollers. I'm pretty much new to all this and I'm learning from research and other things. I usually set the pinch rollers to the strong hold. I'm cutting Ij35c and 8508 laminate with 35 speed and 27 downforce. Like i said, it tracks fine with the pen but the second i cut something it'll turn out completely different that what the pen did. Which makes me think its something to do with the blade/knife or something linked with that. I appreciate you guys helping out!

Just installed a new cutting strip today and i noticed that when i use the pen instead of the knife, it marks around the images perfect. The tracking is good and its pretty even all around. No issues whatsoever. The second that i use the knife it cuts through the vinyl and laminate just fine but it always ends up moving off target and ruining the entire job. Been at this for around 2 months and still haven't figured this machine out. I thought the issue would be the cutting strip because the previous one had a decent amount of slashes and marks on it. I'd imagine this would all boil down to being the knife. Right? I cant seem to think of anything else. Thank you guys for the help

Haha no. That was just the excess vinyl that got peeled away from the print. The picture was just meant to show how the cutter is not cutting accurate on the printed logos/design. The logos are for my racecar and I'm sponsored by the them so everything should be fine. Would it be anything else other than the cutting strip?

I've been having issues with my used Graphtec cutter I purchased a few months back and it always seems to never contour cut correctly. It always seems to slip or slide off to one side or the other. Been looking at different forums and really haven't found a solution. Could it be the rollers are potentially messed up or something along the lines of that. I'm lost on this right now and figured that someone here would maybe know a solution. Thanks!

Has anybody purchased a daige laminator and what are your thoughts on it. Was thinking about buying one for my business that I'm starting up. Pros and Cons??

MSellers15 replied to MSellers15's topic in Vinyl

Haha. They are fun!! So I've been doing some more research and i think Oracal 3551RA with Oraguard 290 laminate would be good. The vinyl doesn't have to last for 5-6-7-8 years because most people wreck or get new graphics at the end of year. Just need something that could be stretched and contoured to the different body parts

MSellers15 posted a topic in Vinyl

Just curious as to what media you guys think would be a good pick for a dirt race car. I just bought a HP Latex 360 and was looking at the different medias you could buy. I want something that will definitely last and not get tore up by the dirt but something that isn't too pricey as well. I thought the ORAJET 3651 would be a good fit. Any help/ideas would be appreciated? Thanks!