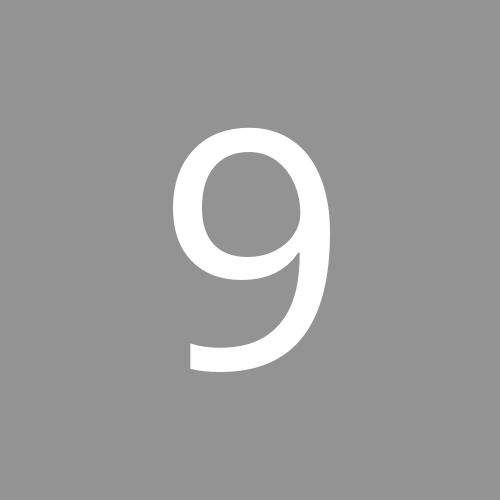 Content Count

38

Joined

Last visited

Days Won

1
Community Reputation
21
Excellent
lol, ***in line for the deadpool file.....

I use that card for our construction business, so there are alot of $1K-$10K purchases on it monthly.....

thtas a valid thought.....now do you mean as far as why bother billing, they have time? or do you mean they do it now before they lose out on being able to collect a payment?

yes. and they said there has not been any attempts to collect from uscutters for the $1300 amount. All they had was a payment to them for $300 when we ordered vinyl a couple weeks later than the original cutter purchase. UScutters has not ran the card. and even so....why wait 6 months before calling us if there was a problem??? When i bill out, if i dont have payment asap, i am on the phone straightening it out!!! lol They said there is nothing they can do if uscutters does not run the card. i thought that if a number was wrong....but they got the number from us on 2 different occasions, read back to me both times. so doubt its a missed number issue..... and at this point, what else can my credit card company do??? just send them a check? how would it be applied to my account without them requesting it? thats like if I collect a check, but dont cash it, their bank is not going to just send me money....I have steps to take to deposit/apply it to my accounts.....lol

Howdy all!!! A bit of a problem with paying for our cutter purchased last year.....9/1/2014 to be exact. So, when I originally ordered it, went smooth, paid by credit card, and cutter was here super fast. ordered vinyl a couple weeks later and payment went through just fine. product worked great. Got exactly what we needed from it. Fast forward 6 months...... start getting calls from uscutter saying that there is an outstanding balance for payment. Call them up. Pay the $1300 again, and assume done deal. Fast forward 6 more months. We get an email from Orlando Bruzon, of their collections department saying there is STILL AN OUTSTANDING BALANCE. Has anyone else had any issues with them properly processing payments? I have never wanted to pay something so badly just to be done with this crap. Just spent the last 2 days on the phone with our credit card company and bank to be sure that the money was never actually paid out (as i really dont want to pay for it more than once) Now I am weary on how to pay this out so that i dont get another call 6 months down the road saying they dropped their beach ball again and never processed their payment....... Youd think that they would now right away....or at LEAST within a couple days, if the card wouldnt process. BUT 6 F%$NG months later before you call us back??

found that mine does this when there is an abundance of static. a quick wipe down with dryer sheets solve it for me and cuts just fine....

nice decal!!! and nice detail......I have several "trial decals" that are waiting for a spot to stick em' lol

welcome....i too got started in this just to sticker up my truck and trailer (general contractor) but a month in to this, and I'm addicted.....I am afraid, my friend, that it will get you too.....lol

i like this idea....may have to incorporate a light table in my near future....

badd a55, and holy cow, 1 DAY!? looks incredible. What does something like this run? (if you dont mind me asking...) because it looks like it could have been a looong day for ya.....actually a couple of them for me....lol

98crewcab replied to THEJTINS's topic in Vinyl

just went through 20 yards of the 24" myself of the first one recommended. I like that its actually metallic, seems like it could last a bit out side...

dig it.....now do you design the whole thing from scratch? or is there a stripe that you started with and added your ba"r"acuda and 456 to it? Because, even though im not a mopar guy, it looks like it fits....like it was supposed to be there.

thanks guys....only worked out because of what you pros post on this forum....I read for DAYS before even deciding on the cutter/plotter....my wife thinks this forum is my other girlfriend....lol will post trailer pics soon...

I am a residential and commercial general contractor. We get to build stuff all day!! lol Thanks all!!!! really appreciate the feed back. I know the lines arent perfect, and doing 4 layers was a "B#TC$" but it worked out enough to make me happy:) definitely see how you guys need the skill to do the perfect work you guys pull off.....Tomorrow i attempt a set of 10 footers for the trailer. The ones shown are only 6' wish me luck....

But I have a whole new respect for you guys that do this for a living........