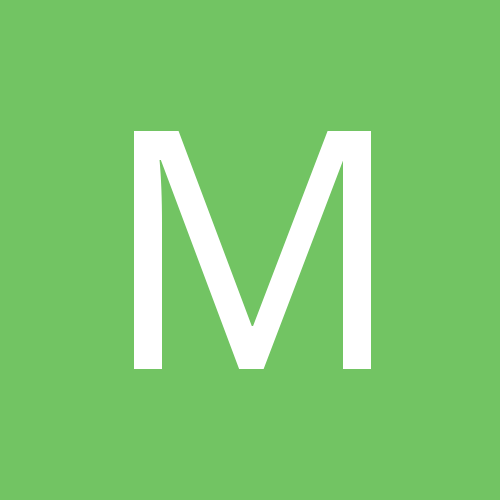 Content Count

12

Joined

Last visited
Community Reputation
0
Neutral
About mr_signs
Rank

Member


Birthday

01/01/1
Recent Profile Visitors
The recent visitors block is disabled and is not being shown to other users.
Hi Everyone, I'm wondering if anyone knows of an online vendor that can do printed on, die-cut vinyl like the kind that is installed on car doors. I have a cutter but I don't have the equipment to print on vinyl. I'm looking for a vendor that will allow me to create the design, upload it to them and then have the printed on, die-cut vinyl shipped to me. If anyone knows of a vendor they can recommend, I would really appreciate it. Thanks Dana

mr_signs replied to mr_signs's topic in Signcut

Awesome I will try that out!! That would do it. I'll post how that goes tomorrow... Thanks again!

Hello Everyone, Hoping someone on here can help me out... Signcut makes 2-3 passes over the same cut even though I have it set to only make 1 pass. Not sure what i am doing wrong if anything. I was able to reduce the number of nodes the vectorized image had so I don't think thats the problem. Any help would be appreciated! Here's my setup: Macbook OSx 10.5.8 Signcut Pro w/Mac Build 1.07 AI CS4 Maybe the trace option in AI is causing this? I just need it to stop after the first pass and move on to the next, you know...lol! Thanks!

Again, this issue is not resolved. I need Brandon or someone at USC to please call me. I dont want to continue this issue on the board but due to lack of response, I must. Some one please call me, I have been beyond patient.

Hi, can someone from USC please give me a call about this issue. AB-16546. I left VM and emails yesterday, still no response.

Ok. In order to put this matter to rest, I must say Marcus is a man of his word and the issue is being resolved. USC will be taking care of the shipping and the exchange, no cost to me. He even pm-ed me along with a few other members from USC. Faith and confidence has been restored. I apologize to those that think I was bad mouthing the company prior to a resolution being enacted. I was extremely frustrated when Friday came and went. With that said, I would like to thank Marcus, Brandon for (responding), BannerJohn for all his help and Yaro for calling me and settling the issue! Being a business owner myself, I understand that things do happen sometime! Marcus handled this quickly and I thank him for that. I also now have a better understanding of what USC is all about. Thanks guys!!

Well I sure hope this can be resolved tomorrow. As I stated before one of the major reasons I chose to buy from USCutter was the fact that the Customer Service Reps seemed to be very responsible and reliable here on the forum. I understand that "things" happen sometimes but, it is how those issues are resolved that can be most telling. We'll see...

Ok. I've been researching quite a bit on this site as I was interested in adding vinyl cut products to my current business. I finally narrowed my choice down to the Copam 2500 as it seemed to be a cutter that will last me a while and perform well for the long term. Well last week wednesday 1/20/10 after much anticipation, I finally received my Copam and the other supplies I ordered (12 pack greenstar vinyl, squeeges, etc). Thursday 1/21/10 I went ahead and pulled the copam out of the box put it together only to find out that the NEW Copam I paid full price for from this site ($750) was apparently refurbished! The cutter not only has a crooked roller holder (which will not roll correctly) SOMEONE ACTUALLY TOOK A BLACK MAGIC MARKER AND COVERED OVER SCRATCHES TO THE CAP!!! Even the LED shows use. I called USCutter immediately and after being passed around a few times, I was told that I would have to pay for the return shipping!! At first I was told it would be $60-70 to return and then $30. Q: WHY SHOULD I HAVE TO PAY FOR ANYTHING WHEN I PAID FOR A NEW MACHINE DIRECT FROM USCUTTER? Why is their error (lack of quality control) my fault? I spoke to BrandonD (who stated he was the manager for customer service) on that Thursday. He then told me to send him the pictures, which I did that day. So Friday 1/22/10 rolls around and no word from Brandon. No return email and no call back after leaving him a voicemail. I don't get this company...what company does this? At this point I am not even confident that if I return the machine for an exchange, that it will even be new! All the while they are in the process of losing a new customer that had every intention on "working" with them based on this great forum. Today is Sunday and they are closed but I am extremely annoyed by their lack of concern. I mean I didn't even get a return email stating anything. I spent almost $1000 on my order! What do you think??