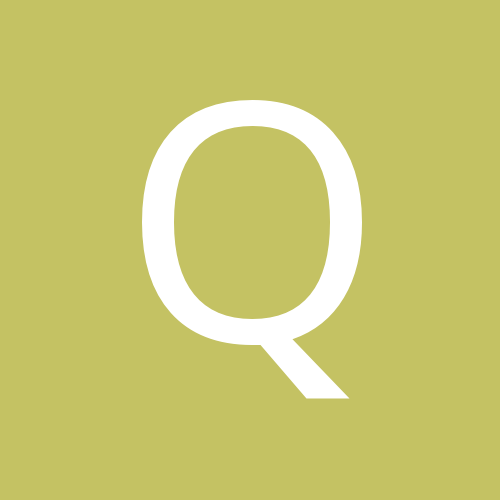 Content Count

9

Joined

Last visited
Everything posted by Quincy
Had my cutter for a couple of years and has been great.. I have not changed computer, location of cutter, software or anything else. Tonight while cutting a 20" x 36" decal it started going past the origin spot with a straight line cut. Then went over the left side all the way to end and was trying to go farther, then stopped and came back. Double checked all my connections, my settings, and the decal setup on SCAL Pro and everything was good. Cut the decal again and did fine. Put in a simple name that was 10" x 36" and it cut fine. The next decal was another simple one about a foot by foot and did the same crap of cutting straight lines all the way across the machine. Next cut fine, next two cuts screwed up.. Scanned the forums and doesn't seem like a common problem because I'm not seeing anybody else with it.. Help please.. Thanks, Quincy Smith

Did a couple demo cuts and nothing went wrong.. The only problem is the MH can go a few times before screwing up, it's random.. So I hooked up my Laser Point 2 to the same computer and used the same program.. I'm on cut number 4 and it's not doing the same thing.. Guessing it's the MH cutter, so what are the things I should be checking/replacing???

Seems like a huge hassle to put signblazer on, patches, virus, drivers.. Going to try VinylMaster Cut, there is a free trial that I can get directly from their website so I will try your suggestion, thank you!

I've had my Laser Point 2 for about four months and love it. I was just in a hurry to do a quick cut, and didn't have my vinyl set correctly and cancelled the cut, it didn't stop so I shut the cutter off. When I went to turn it back on, the little display screen is blank and won't do anything. I've cycled power, unplugged it, changed usb ports, verified the kill switches engage and disengage when pushing the carrige back and forth (gently), and now I'm running out of ideas. I put a ticket in for support, but really want to get moving again, promised my brother some decals and need to get them done.. What can I do?

Motherboard installed, blank screen is gone! Whew, changing the board with my fingers and the tiny little connectors was like playing the game operation but with money on the line! Go U.S. Cutter, thanks for standing behind the product and shipping the replacement within two days! Q. Smith

Just got off the phone with support, he walked me through doing a few different things, then on to the mother board and I removed and reset all the connections, did a couple of test cuts using different port settings and he said it is the mother board, they are sending one out, and I should get it Weds. I will replace the mother board and let yall know if that does the trick. Very happy that they are standing behind their equipment and sending something out this fast! I will be a repeat customer once I'm ready to upgrade! Thanks to everybody on here for giving me ideas to try! Q Smith

Thanks, guess it was dumb luck.. Hopefully uscutter will help out..

Tried the reset button while turning on and off, so you guys don't thi k it had anything to do with shutting it off during a cut?

Just triple checked them, they spring back and click like new. I saw that post which led me to the kill switches from the start ( I had no idea they were even there before that ) but still nothing.