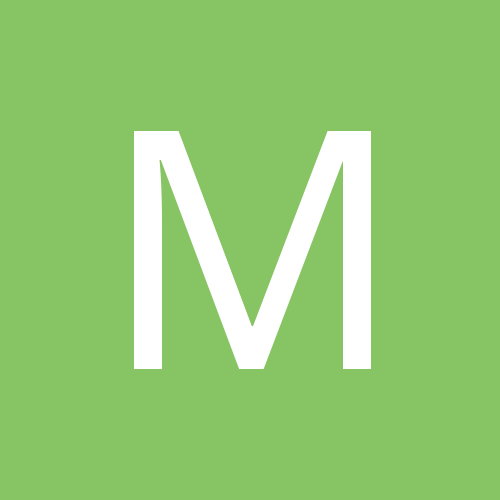 Content Count

255

Joined

Last visited
Community Reputation
14
Good
rotate and mirror left front leg to the right side, that should work. Alligators can/t really crawl up walls so the chance of finding one posed like that is slim.MMark

Are you trying to make it cut ready or print and contour cut it? Either way you should draw the star and bezier trace the rest. I have done several badges for laser engraving and printing on shirts that way. Mark

I needed an alligator for the side of a boat. Thanks, Mark

markvvq replied to arcticmonster's topic in Corel Draw

iF I HAVE TO DO WHAT YOU DID i JUST DUPLICATE THE MARKS ON TOP OF EACH OTHER AND ASSIGN THEM THE LAYER COLOR.

YOU DIDN'T POST THE IMAGE

Thanks to all that quoted. You were all in the same ball park. I will pass the quotes on let you deal directly with the customer if that is alright. Mark

Not sure if this is the correct place to post this. Moderator, please let me know and feel free to move it. I have a friend looking for 10 or more banners similar to this. 2X5 with 4 grommets, 1 in each corner. I would like a quote for them printed, not vinyl. Mark Legacy-SIGNS.pdf

just use the contour tool and put the size you want, Than ungroup( break) the curves and cut seperately.

markvvq replied to markvvq's topic in Fonts

When I use whatmyfont.com to try and locate it thinks it is just a symbol.

http://mutoh.com/kb/entry/48/

markvvq posted a topic in Fonts

I went through a ton of fonts looking for this. I did find some that were close. Does anyone know the name of this font. Thanks for helping. Mark

markvvq replied to markvvq's topic in Fonts

Thank You, I can definately work with that. Mark

markvvq posted a topic in Fonts

whatthefont didn't work with this.

There were so many layers on this. Not sure if this is what you wanted. b-hood.eps

Try a quick wipe with alcohol or mineral spirits.