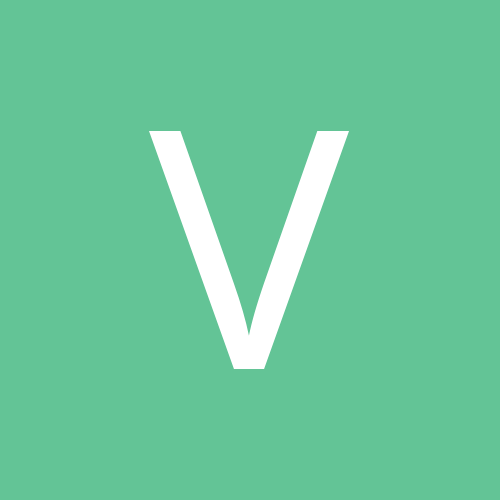 Content Count

18

Joined

Last visited
Everything posted by VicT
I downloaded the Win10 drivers for my SC 631e plotter but there is no application/executable file in the zip file. Are there any instructions on the Win10 driver installation for this model or can someone help me out? Thank you!

slice... my norton is blocking the download. I am able to download the file then norton removes it quickly due to high trojan threat risk.

Same goes to you Dakotagrafx! come on down! we'll take good care of you!

Slice, you are truly a gem! Thank you so much for all of your time & advice. I am experienced in design with Corel and just a bit confused when I look at the SB software mainly because all this vinyl stuff is new to me. As I mentioned earlier, I did not even know how to load the vinyl in the plotter. I just took a shot at it & I got lucky! I will take your advice and start a new thread about the SB software and use of my plotter. I consider this thread closed as you guys here have helped me tremendously get the drivers, software and connectivity to my plotter! Thank you one million times over and over again! I am truly grateful! If you are ever down in Cajun Country look me up & I'll be more than happy to show you around!

Thanks for the advice! I will do just that!

lol..... I understand that my friend! its 1:55am here too and I'm wound UP now! I'll look over the manual and keep pecking away! Thank you so much for your patience & help!

No I do not know how to resize objects yet. I am kinda hunting & pecking around in the software. I have lots to learn! Are the vinyl software available today more user friendly than SBE or should I just continue using SBE due to the older model plotter I have? HP = Heat Press My friend I cannot THANK YOU enough for sticking with me through this trying time! Your assistance is greatly appreciated!

I got it!!! I had to click on the cut icon and it started cutting away. Although I did remove the knife. It started moving all over the place. I think it was cutting that image very large or possibly cutting something else. I guess I will have to do lots of research of how to actually operate the software and its settings for cutting jobs. For now I am trying to cut 2" letters & 6" numbers to HP on the backs of T-shirts. Is there any templates already designed in the SBE software? Also, if I understand correctly, according to the type of vinyl I have I need to adjust the knife pressure and I'm sure other settings as well. Thank you!

HHHEEEYYYYY..... I think we have communication to the cutter. The display changed from "LOCAL" "TEST" "COPY" to "Now is printing..." but nothing is moving on the cutter.

LOL.... dude I just loaded the vinyl in there, removed the knife and pressed the reset button and it took the vinyl in and out and I about shit my pants!!! Scared the crap out of me! I'm changing to Com4 now then see what happens! Man I have no clue what all that stuff is in the software OMG do I have a lot to learn! This is what I selected to send to the cutter. Then I got this Cut Tile popup that I have no clue what it is.... Thank you!

Yes unfortunately right now all I have is one sheet of HPV and yes I do have a HP. I will remove the blade, GREAT idea! Also, here is a screen shot of the setup in SBE. I am not sure which USB port I have the plotter connected to. I have 2 USB ports on one side of my laptop and a third port on the opposite side. Currently I have the plotter connected to the USB port which is closest to the screen display. Not sure which one that actually is. This is the cutter type I selected. As you can see there are only 2 options and I selected USB2. The available outputs are Blazer LPT1 - 4, Blazer Com1 - 3, Blazer Com4: USB serial port, Blazer: File, a big long number that looks like a MAC address, USB2, USB1, USB3, SHR Fax, LPT, PortPrompt, nul, Epson Artisian 1430 printer, Summa USB. Those are the available output devices in that particular order. Thank you for all of your help!

I found SBE at https://download.freedownloadmanager.org/Windows-PC/SignBlazer-Elements-for-USCutter/FREE-6.0.24.html When I tried to download it I got this message. I have not disabled my Norton Antivirus yet. From what I understand I need to disable it when I run the install application. Correct?

Slice, your going to kill me but I don't even know how to load the vinyl.... lol I'll look at some YouTube videos unless you have a very quick way to show me. I have a sheet of white thermal film vinyl in which I am trying to print names and numbers for the back of a t-shirt. I am trying your advice on your previous reply! Thank you so very much for your help! Honestly!

WOW!!! AWESOME!!! Thank you SSSOOOOO much for the advice!!! I will give that a try now!!! Thank you!

I have the cdm20828 application file downloaded. Should I run it or should I download and run the vinyl cutting software first? Thank you!

I appreciate your willingness to help me Slice!!! You have no idea how much I wish you were sitting here with me too! I have so much to learn! You and Dakotagrafx have been a TREMDOUS help!!! Thank you!

As of now I do not have any vinyl cutting software. I do have Corel Draw X7 and there is a toolbar icon used to send a file to a vinyl cutter. Will I still need a vinyl cutting software with this option? If so, do you have any recommendations? Thank you!