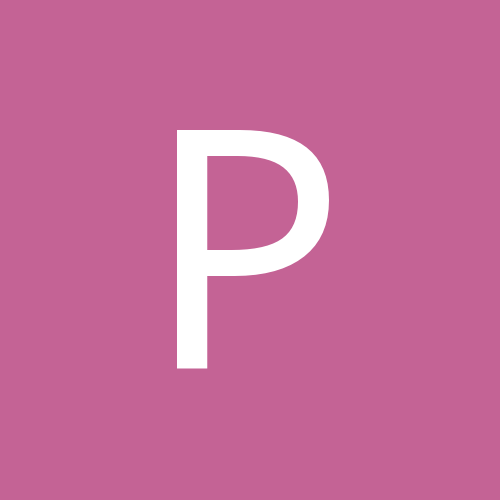 Content Count

175

Joined

Last visited
Soren,Thanks for the image posts. I snagged some, that's what the reply with just the images was supposed to be. Thanks again!

Hey guys I have done some multiple layer files and they are off, I mean like taking 2 color with an out line I have to cut and move it on each individual word to line up, I haven't done a lot of out lined stuff so I never noticed it. Is there maybe a setting on the cutter I need to adjust for this? Thanks

Poot25 replied to Poot25's topic in Fonts

Thanks everyone! Didn't think to google it. I just posted the pic i put into what the font to focus in on the lettering. As always thanks so much for your help!!

Poot25 posted a topic in Fonts

Hey Guys, I have a friend who wants the font style from his Rv for his business sign. I tried whatthefont.com with no luck so I thought I would consult you guys. Thanks ahead of time.

Getting into printing myself. Bought a Riley Hopkins jr. 4/1 press and kit. Only need to finish my shop and get a conveyor dryer.they say you can cure it with the flash but I'm skeptical. Ready to do done testing!

Cherise88, I started out like yourself, although I bought a ebay special 15X 15. It worked great for siser easyweed, but the issue I ran into was when I wanted to use screen printed transfers, The press was very inconsistent. I don't know a lot about the USC presses although they look nice. I would recommend starting with that and looking at eventually upgrading as you grow to a hotronix or similar. I just bought a 16X 16 Hotronix auto clam, its a Cadillac compared to what I had, the fusion is super as well. I just got a smoking deal on mine, has a lot of bells and whistles that a beginner doesn't have to have. Good luck and watch out its VERY addicting!!

I use Jiffy as well, have an account with AlphaBroder ,but all my orders are 20 or less shirts at a time and the shipping is way more ,Now I will say if you are buying at the order point of $150 or more at a time then Yes Sanmar and Broder etc. will be the better deal with the case pricing and free shipping, just dont order enough here to justify for now.

looked it up in fonts 2u and it is spot on,thanks again

Mark you are the bomb! I will look for it, like goose said, numbers are a pain when im not looking at them much. Saw you post in another thread about suggesting a font Id program, any suggestions on a good one to invest in? THanks for everyones help.