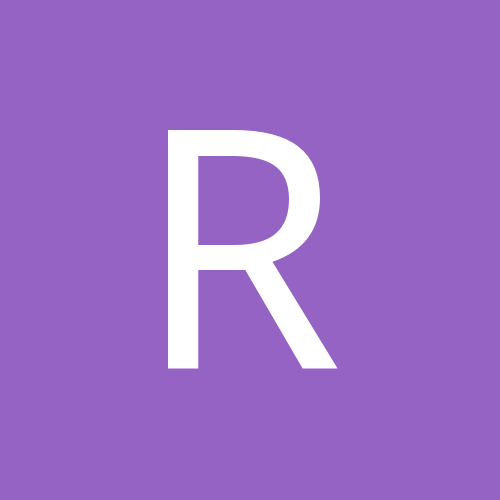 Content Count

28

Joined

Last visited

Never
Everything posted by rustrocket92
thosw were just pictures I drew to help explain what is going on. Here is a picture of the machines test cuts. I also included a picture of three letters i cut which worked fine the first time. But the second time it cut it is wrong for some reason.

I have had this jsi 24" cutter about a year and a half. About 6 months ago it stopped working. I spent hours on the phone with their tech support (which sucks it takes forever to get someone to call you back about problems). They had me send it back to them to be checked out. They said it worked fine and shipped it back to me. I hooked it back up and still the same problem. I called them and they say it is my computer. I tried it with my laptop and same problems. Its kind of hard to explain ther problem so I made you a picture.

I am thinking it some kind of communication problem. I have cut hundreds and hundreds of difficult decals with no problems. For example I cut over 150 of these about 9" wide by 8" tall. And yes they suck to weed.

it cuts straight lines when you can get it to cut for example if i wanted to cut shape A. my result is shape B. the thinner line is just the weed line.

what exactly does the blade offset control?

this thing is really pissin me off! jsi signs customer service is no help what so ever! If anyone was to ask me I would tell them to stay away from them like they were a moraly casual chick with the herp. But on another note I have a made a short video of what is going on so maybe someone else can help. Stay tuned.

Here are a couple t-shirts I made for myself. I have made lots more but havent had time to post them. Theses are t-shirt I made for myself. I am working on more but my cutter is not working right now. Front Back

JSPECK are you refering to ar15.com? if so i don't know what ur talking about.

I don't know whats wrong the cutter. I posted some questions in the other machines help section. But no luck so far.

Thanks ! Like i said I will get the pictures of the rest and I would make some more but cutter is on the fritz!

in the setup menu it is 0.0

I installed the all cutter version. I tried just cutting a simple shape 1" circle. Here are the results and I still having problems.

I unistalled the jsi signblazer and then there wasn't a jsi machine. so I trieed the roland and nothing. I was going iinstall the original but then I found the all version so I going to try that. Cross ur fingers!

I am going to try to unistall and reinstall my original software and see what happens.

I cut vinyl on the side of my side job. Most of all I like metal and fiberglass fumes. Here is the front. http://i114.photobucket.com/albums/n259/rustrocket92/METALBACK4.jpg[/img] I had both sides printed just like the spinning one. So it looks like an actual playing card. I am looking into getting actual decks of cards printed.

I hit the load option in setup and there is no jsi, but there is the roland 1000. Now it won't do anything. In fact the entire program locks up and I have to go to the task manager and end the program.

Deleted and installed new but which cutter do I use? There is no longer a jsi24 to pick in the setup?

thanks I will give it a try.

How do I properly uninstall it?

I used the usb connection for over a year with no problems what so ever. When i started having problems they sent me a new usb cable which didn't help. They then sent me an adapter to go from a serial cable to usb which didn't help ( but then again I am not sure which cable I am supposed to be using. There is one with a lot of pins and maybe one with like nine pins. I tried both but neither seem to work.

I may have forgot to add that it is a JSI cutter and I am using Signblazer with a USB connection.

I just joined here and was kind of looking around and found the "SHOW OFF YOUR WORK" section so I thought I would show you my Fridge.