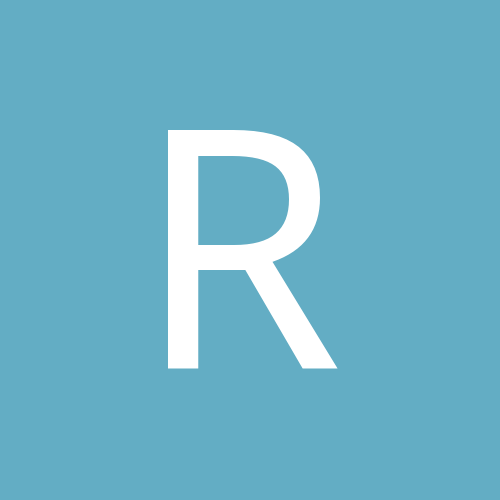 Content Count

81

Joined

Last visited
Everything posted by robochan
This product is not available. same for me??

i keep mine at 70 and it cuts perfect every time.

I dont have a car yet so i was just asking no offence ment. I like all cars but the 93 saab 9000 turbo iv driven dosent get that much grip cuz its FWD. My step dad has a lexus IS F with 416hp running through 8 gear paddle gear box and thats just crazy fast. Sorry for the thread being off topic.

Ok i got a MH 721 and a little bit of vinyl to practice on. I am looking on getting some more vinyl and need help what to get. I need 15" outdoor gloss base colors, 24" matte for indoor walls, and some 24" gloss. I have used the vinyl form http://cgi.ebay.com/15-SIGN-Vinyl-4-Rolls-20-Color-Choices-10-Each_W0QQitemZ250309201349QQcmdZViewItemQQptZLH_DefaultDomain_0?hash=item3a47974dc5 and like it becouse its so cheap and weeds pretty good. Is there any other "good" vinyl for this cheap that fits my needs. Also i would like to print small deacls with my epson cx7450, what vinyl do i need to do that? Thanks, Chandler

Not to thread jack but nice car. Why did u put so much money in a FWD car though?

It dosent look like you can get there greenstar vinyl in 15". Also what would you charge a small car lot for 100 little decals they would put on every car they sell?

Thats cool my kart is also number 13. I thought the RR would be the largest. on my kart the right side is biggest then the LR.

The WRX is a nice car. When you get your 300hp beast post pics.

That will look good on my kart or my dads truck

I have a epson cx7450 printer. Can i use this and what else would i need Thanks, Chandler Link: http://www.epson.com/cgi-bin/Store/consumer/consDetail.jsp?BV_UseBVCookie=yes&oid=63077519&modeloid=93718&infoType=Overview

Ya that would be great! It looks great!

robochan replied to MaderDesign's topic in Laminators

on the first one how did u do the flags?

Im new to decal and sign mainging i just got the 24" uscutter cutter and wanted to print smaller decals. Will any inkjet printer work? Is there any websight i can look at for info?

I had it... Get well soon.

got my 25" and it was perfect. cutting in 20 minutes. Sorry i live in columbus and want to help but im only 14 so i cant drive down there.

I live in ohio and ordered a MH if this happens to me.... Hope you find a cure!!

Befor i get my cutter i was playing with SBE and i scaned an image but when i click cut it says this drawing contains a bitmap and only the other image will cut. Please help

i have illustrator how would i do it in that? The image i wanted is basic so it did it perfect in SB thanks!

About 10 hours I was downloading adobe cs4 so i had a little time and i split it up over 2 days Any more wolves or racing stuff would be great. The k and the wolf in http://worthingtonwolves.com/Worthington%20Wolves%20logo.jpg That would be great if you could

Thanks thats just what i needed!! Thanks

Is the PCUT worth the extra 50-100 dollors over the MH? Im planning on making indoor stuff and maybe some go kart/car stuff. Im going to try to get a cutter today. Thanks, Chandler

Just went through all 74 pages thank all of you got lots of stuff. any one got any... go karts wolves football logos ??? Thanks, Chandler

great thanks just got a 25inch MH, 3 rolls of vinyl and 300 feet of tape. I would like to use the cutter with 2 or 3 computers. Can i do that with the software it comes with? Any basic stuff a compleate new person needs to know?