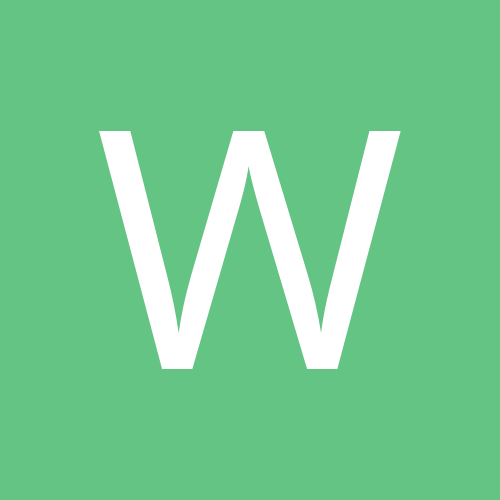 Content Count

540

Joined

Last visited
Everything posted by wasatchcars
I found these frames on eBay and just ordered then waiting to get them thought I would share http://cgi.ebay.com/ebaymotors/Lot-of-100-BLANK-BLACK-License-Plate-Frames_W0QQitemZ350309258694QQcmdZViewItemQQptZMotors_Car_Truck_Parts_Accessories?hash=item51900f15c6 Hope I did not pay to much but at a little over a dollar each how can I go wrong

I am new to all this so I am still learning. I have been doing some 2+ color decals and find it VARY HARD to line up the registration marks with regular transfer tape. I did not want to buy a roll of clear just for doing 2+ colors. What I tried and works great is clear 2" packaging tape. What you do is put your regular transfer tape on the decal you plan to keep but not on the registration marks. use your clear packaging tape overlapping the transfer tape and on the registration marks. Now you have your transfer tape on your decal and clear tape you can line up your registration marks with ease. You will be cutting off the area with clear tape then your done leaving your decal lined up perfect and on your regular transfer tape.

What vinyl are you using?

wasatchcars posted a topic in Fonts

I would like to know these fonts. I think the font for Dunford is only custom for the O. Also what is the BAKERS Font? I am terrible at finding fonts. Thanks For the help.

Make yourself a free standing sign out of coroplast.

Give this site a try http://www.cartype.com/pages/406/chevrolet_related_emblems

I just bought this its a great deal. http://www.staples.com/Western-Digital-Elements-2TB-External-Hard-Drive/product_884865 At check out use this coupon code to get another $25 off. 6170742238565608

Is there a way to adjust the spacing between lines of text? When I enter a line of text then hit enter for a new line the spacing is equal to the size of the text. I would like to decrease that.

fantastic thank you. That will save me so much time.

I was hoping to find a way to just type and cut. If I have like 6 lines of text its a pain to get them all spaced even by hand.

For those who think no one really is checking up look at this. http://www.fox13now.com/news/local/kstu-utah-pac12-police-cracking-down-on-u-of-u-fake-pac12-merchandise-sales-20110930,0,1128584.story I bet this is going on all over.

I agree about the phone number. It should be formatted as a standard phone number (801) 555-1234 so people know it a phone number with out having to think about it. Most people don't think.

Im going to the swap meet tomorrow as a shopper (I need some socks) I think I will have a little fun and scare the crap out of the vinyl guy there. Nothing he has is original.

Give this a try http://www.cartype.com/pics/1610/full/dodge_ram_3500_heavy-duty_chassiscab_logo_sm.jpg http://www.cartype.com/pages/413/dodge_related_emblems

I like it. Its simple and to the point.

I just thought I would share this 20% off coupon for Harbor Freight. It good for ANYTHING you buy. Print out as many as you like and go back as many times as you like. Happy Shopping.... Here is the link to coupon with bar code Print this one. http://widgets.harborfreight.com/wswidgets/common/displayCoupon.do?week=0711&campaign=c_retail&page=20percent.html&single=true&cust=78007878463&keycode=0000

I bought a 10" android tablet and no where can I find screen protectors for it. I get them for my phone on eBay but there are none for my tablet. So I bought 1 for a Ipad it does not really fit to good. Where can I buy that material and cut my own?

But will clear vinyl be a little to permanent ? The ones I buy for my phone can be changed as they get scratched.

Whats the web site for boots on ground? I goggled it and just get military sites. http://www.google.com/search?hl=en&source=hp&biw=1024&bih=575&q=boots+on+ground&aq=0&aqi=g3g-m4g-v3&aql=&oq=

Simple. Just answer the phone like this. Good morning, Afternoon this is Bob how can i help you. Now they know its a business and from there first sentence you will know what business they wanted. I have 3 persona's and it works for me,

It looks like a bitch to weed I would be closer to $10 each

Bacon Cookies? Bacon goes GREAT on all most anything but cookies?

its all fun and games 'till someone loses an "i" Damn BB Gun.

In my opinion if there is not a dead animal on the plate its not dinner.