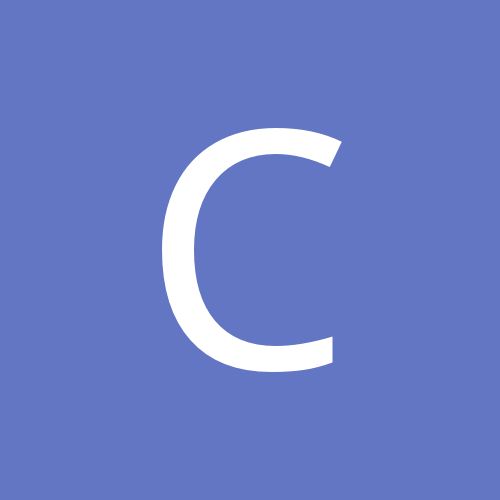 Content Count

125

Joined

Last visited

Days Won

1
Community Reputation
18
Good
Contact Methods
Website URL

http://www.mainelysubarus.com
CarterMarkham replied to CarterMarkham's topic in General Help

I'm still around. I sold it and bought a graphite.

All I know is its supposed to be an outline of a car. Can anyone help or not?

Not kidding. A customer drew it up and he wants decals. I can't vectorized it.

something someone drew by hand. I am having trouble doing it, I'm not so great at it. Can anyone help me here? Much appreciated!

I tried but it tells me "bad firmware" when I try to update. Followed instructions to a t. I got nervous thinking I bricked the plotter but it works fine when I shut it off and turn it back on.

That's what I thought, but on the graphtec website the latest firmware version is 3.8 that just came out in December 2012. It adds support for the CE6000 and fixes a bug. It's not that I NEED to update but I would want to if I have an old version.

How do you find the firmware version? I thought it would show when you turn the plotter on but it say V6.10 and I know that's not firmware... I cannot find out how to tell in the manual. CE5000-60

It was my moms business which she is 1/3 owner with my brother and another hair dresser. It wasn't personal, it was business.

Well it seems I was right in line with what you would charge. I charged them $160 total.

CarterMarkham replied to Monkey's topic in Vinyl

You need to CALL Oracal to get the book for free. Ask and you shall receive. I called and they said they would send one, I didn't get it so I called back and they sent me one with samples as well.

What would your install fee be? It took me about 2 hours.

I use PayAnywhere. Great customer service, lowest rates, and quick transfer to your bank account.

I did a job today for my mothers salon. Before I tell you what I charged, I want to know what you would charge. To put things into perspective, each window is 36 inches wide. The j and h are both ~43 inches tall.

In the morning I will take them off, maybe they are throwing the balance off and taking back my slack!