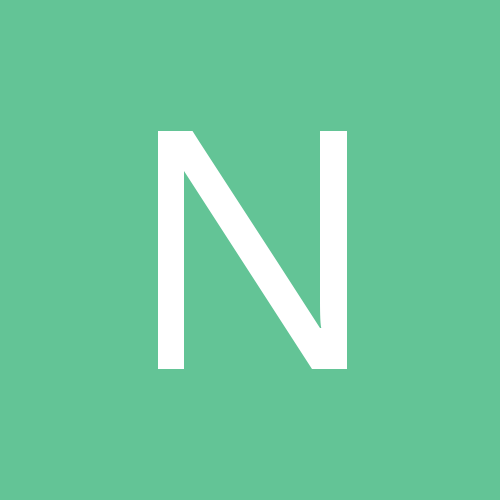 Content Count

27

Joined

Last visited
Community Reputation
8
Neutral
LOL Don't worry! My wife and I are both active duty so we'll be outa here soon.

Awesome thanks for the info so far. I was on LegalZoom.com and after most was finished I was looking at near $500 so I'm glad to hear there's a less expensive option that will get me the licenses and stuff I need. I'll continue on saving up for that cutter!

Jobs are starting to come in and I'm starting to push my company out there but I don't know if it's even legal for me to do so yet. I'm trying to decide on if I should save up for the ~$500 it's gonna cost to make a LLC or save up for the new cutter I want. I'm also tossing the idea around of incorporating and then applying for a business bank account and business credit card. Any other tips/suggestions/advice on the aspects of setting up a the business side of things? Glad to hear it...

Did you forget to attach it?

Nice collections...but holy crap I felt like Geocities made a come back. It definitely needs a modern touch.

Pretty nice! What kind of vinyl are you using?

Thanks. I'm having a weird quirk with SignCut Pro right now...not to mention I need to re-up my subscription. When I hit "cut", the window that used to pop up and show me the status as well as the pause/cancel cut options is completely gone. So I can't cancel a cut unless I shut the machine off or disconnect the USB cable. Furthermore when the cut gets done, for some reason it's sending the blade carriage to the left side instead of finishing up on the right. I got SCALP for free with one of the packages I bought and gave it a go last night. Other than a few things I haven't learned yet and am having trouble with, it seems to be working fine...so I will keep using both for now, as they both do what I need them to do. More experience will eventually help me figure it all out. Thanks again.

The Titan 3 is recently launched so the reviews are difficult to find. I'm not sure how new the Graphtec CE6000 is? The Titan 3 is a few hundred less (looking at the 24" cutter) but rates in the "Professional" grade, versus the Graphtec in the "Shop" grade on USCutter's buying guide. The Titan 3 seems to have one advantage over the Graphtec, and that is that it can cut the 23+ mil high reflective vinyl, which I'm not too concerned with based on the work that I do. I really don't know. Should I go with what's tested and proven or newer and potentially better?

Thanks for the info so far! I do have SCALP but I've been using SignCut Pro, primarily. I will play with tiling and see if I can get it figured out!

Easiest example I can think of is a tree decal. Seem pretty popular now days. If I wanted a 6ft tall tree with branches spanning out to 6+ ft and I only have 24" rolls, what should my process be to properly set up the vinyl and cutter to do this correctly? Thanks

Yes, it is! I searched for "sharpie" and "marker" wondering if anyone already posted the tip...got nothin so I figured I'd post away Yeah I always scribbled on a blank sheet before loading it up, but lately it's been going in and out. I will try keeping it sealed and straight up to see if that helps

Yeah slower seems to work better - but not too slow, otherwise it blots.

We frequently print off some mockups on plotter paper with the provided Pen that came with our cutter. The pen would frequently go out, and looking at designs from a distance, you couldn't see the lines very well. One day, I was tracing the pen lines with a sharpie and thunk...why not just put the sharpie in the cutter? Works like a charm!! Had to take some masking tape and wrap a few layers around the base of the pen, but it makes things much easier.

What software and methods did you use? Looks very nice

NateL replied to top53's topic in Vinyl

So did you actually have the stray lines in your vector file? Seems pretty odd that the cutter would cut two stray lines in the exact same place on two letters. Or, maybe it is a weird font with a stray line in the "n" ?