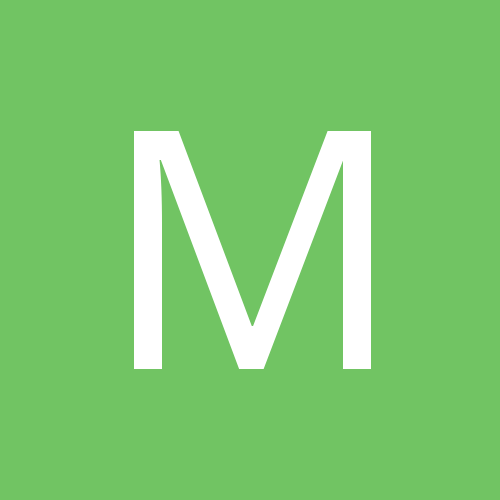 Content Count

25

Joined

Last visited
Community Reputation
1
Neutral
Help! I'm a firm believer "You get what you pay for"...so is the Hotronix Cap Heat Press the number #1 option? I just purchased a fusion not too long ago, so would rather not spend $800 for a cap press right now...but is there any other brands/models that you'd recommend? Thanks!

Yah, pretty ridiculous! It cracked on both sides & the back of the upper casting. I'm anxious to hear what they say. Anyone have any cheap presses they use as back-ups? I'm looking on amazon so that I can get a back up really quickly just to get a couple jobs done (thinking $300-$400 and maybe a 5 in 1 or similar to I can possibly use it for hats down the road) while I wait for this to get repaired. I'm hoping they ship the part express and for free since it should be warranty work and just have my husband replace it. That would be the perfect solution...we'll see if they agree!

Anyone ever have the upper casting break on their fusion? We've only had it for 4 months...not good! And they advertise 24/7 techincal support...not true apparently since I can't get a hold of anyone today? I know I can call tomorrow...I'm just depressed & inpatient right now and wondering if I'll need to mail it in (which would be a total bummer since I'm in Alaska) or if it's a fairly easy piece to replace. We're swamped with orders so I'm wondering if I should have a back-up cheap press. Any suggestions on a brand that isn't top of the line, but would get the job done in a pinch?

mlganey replied to mlganey's topic in Flexi

Just found it...was coming back to delete my question! Thanks!

mlganey posted a topic in Flexi

Can anyone help me make wavy text? I swear there's a way...but I cannot figure it out, nor find a tutorial to teach it.

I've seen retailers carry cowl neck hoodies (with a few buttons on the neck part). I can't find any supplier with these. Anyone have any leads?

Okay good to know about keeping it protected...thanks! And I did wash & dry it....that photo is taken after I did so!

Yes, I pre-pressed them to get the moisture out. And yes, they're screen printed transfers. After putting the hoodie on again, I realized it isn't from the tranfers. It's the entire size of the heat press top plate. So it's something with the heat press that's causing it. They're 50/50 hoodies from American Apparel. What are the brown papers for that can come with the heat press package(I know I should know this). Maybe laying that over it will help....

HELP! I'm new to the whole heat press world. Pressed my first garments yesterday and the hoodies slightly change color after being pressed. So I have a line down the middle of them. What am I doing wrong? I'm now wondering if the transfer paper was that big and does it leave a film behind? Maybe I need to cut around the design before applying it. We're using Hot Split.

Title says it all.... Anyone know of a wholesale company to purchase maxi dresses & skirts?

Yes, that's what I plan on doing...was just wondering if anyone had a favorite place they order from.

Holy smoke, you are my hero! You have no idea how much I appreciate you being so helpful with this whole start-up! Okay...so I have the light shirts covered! Now for dark shirts/garments...I'm thinking the goof proof screen printed transfers may be our best option? I want something high quality. I want our shirts to look good and don't mind paying whatever it takes for the highest quality. Anyone have any feedback on transfer express or prefer something different?

Thank You! Yes, that is one of my sister's she recently drew...she's on a roll and all of her designs are more and more detailed...so I think I need to stick with transfers for sure. However...(dumb question alert) with the Neenah Jet Pro Soft Stretch, would the center of the crab be the t-shirt showing through? What I'm going for is for screen printed look (without screen printing). Is that possible? I'm thinking we'll stay away from dark color shirts! I've watched so many youtube videos on this stuff...but I can't find any videos showing one color designs like what I'm wanting to do.... :/

Thank you SO much for all that help with cobra OWjones! And Wildgoose, I do plan on still trying siser with some...but our designs are getting pretty detailed...the thought of weeding all of this gives me a headache already. I've never seen a pigment ink transfer on a garment in person...is it a glossy or matte finish?

I just purchased a fusion yesterday (hasn't come in yet). My plan was to just use Siser and cut my designs on my cutter I have. Some of our designs are going to be pretty detailed (it's my sister's drawings) so I'm not second guessing all that weeding and thinking transfers may be the way to go now. I've heard good things about the Epson WF 7620. Any suggestions as I'm a complete newbie and no nothing except what I'm watching on youtube and reading online. Do you think this is a smart route to go, good place for inks, transfer papers, etc? I plan on printing on light & dark shirts. Any info you think would be helpful and don't mind sharing is greatly appreciated! *Most of our designs will only be one color...once in a while 2 or 3 colors.