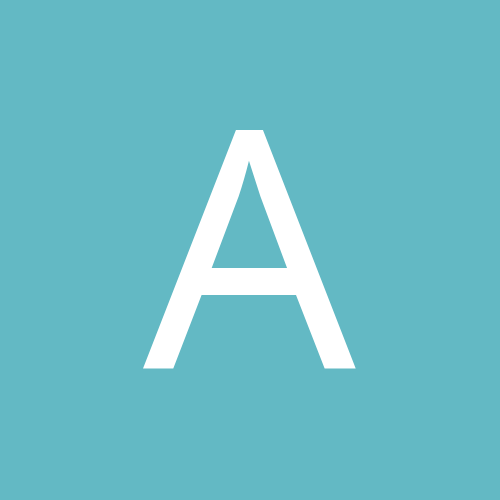 Content Count

28

Joined

Last visited
Community Reputation
0
Neutral
About all systems
Rank

Member


Birthday

01/01/1
Wondering what is the best way to make these. Seems like a simple two layer (black and yellow) but the silver edges I'm not sure. These would see heavy outdoor useage. Maybe printing would be best?

I replaced my Z-chip with a warranty one from USCutter and it worked instantly. Also bought two extra chips from them for $4 something each just in case it gets zapped again. But so far I agree dryer sheets are the fix for static. My biggest cut (which killed my machine originally) was 107" x 24" and I just wiped it with a dryer sheet and had no trouble.

I was wondering if a two layer vinyl cut decal can be laminated for outdoor use? Basically so if it gets washed by hand, the text (small letters) wouldn't get pulled off. This is for a small decal like a car dealership puts on the back of a car.

I had the same issue with my MH-871 only it got worse. Grounding the unit didn't help. Worked great on small stuff and then went to cut a 9 foot long graffic and it stopped about 5 feet into it. Reset the cutter and started over, this time it started cutting all kinds of lines and ruined the vinyl again (blade would not lift). Replaced the Z Axis chip and tried again only this time I wiped the vinyl down with a dryer sheet and put the sheet inside the roll of vinyl and it worked fine. Definately a lot of static is created when the cutter is unrolling the vinyl.

I bought my MH-871 specifically to do this. This was my first project and I'm pretty happy with how it turned out. I did both sides and the front as well as the back. Now I know why sign shops charge so much for something that seems like it would be so simple. Very labor intensive although I learned a lot of things that would make doing this much easier next time.

Thumbs up to 'Howard' at USCutter. My MH-871 got static zapped and I talked to Howard at USCutter on the phone. He sent out a Z axis chip under warranty and now I'm up and running again. Thanks!

FDC 4200 I dont have much experience with vinyl yet but I know most sign shops use this for vehicle graffics around here.

I bought my first rolls from http://www.specialty-graphics.com/ and they arrived the next day, prices were good too.

I'm not familiar with the 34" Goldcut but my MH-871 has "Goldcut" printed on the motherboard so I would think its the same thing.

I could do it for you but I dont have any grey vinyl or that shade of blue. Wouldn't mind getting some grey (can always use it for other projects) but the blue? Whats your timeline on this?

Thats pretty cool. So is the black part blasted and painted and the white is still a mirror?

My MH-871 did the exact same thing last week only mine was grounded. USCutter is sending me a z-chip under warranty but they also have them for dirt cheap on their website so I ordered a couple extra's.