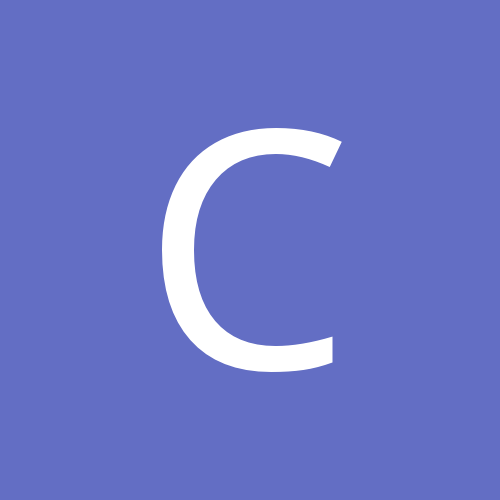 Content Count

51

Joined

Last visited
Everything posted by Charles Pratt
Have you checked to make sure the temp. really is what you have it set on with a laser? Also, is your pressure where it needs to be?

We use both Broder Bros and S&S, shipping varies but if you order enough, if it free. There are always weekly sales on differ items. Broder Bros. has numerous warehouses and if you are fortunate enough to have a warehouse near you, you can have stuff shipped to your local warehouse and pick it up for free (however time and gas might cost you more than the amount of shipping).

Thanks for sharing. Love the angel ribbon!!

I can definately work with this...THANK you so much for taking the time to reply!!

I am looking for a "winding road". I have a saying for a shirt that ends with "country mile" and I would like to incorporate a winding road from the first letter in the text to the last letter of the text. can anyone help pleasee?

Thank you for posting these, you just me some time!!

I have an alpaca and I need to put a mask on it, just a simple one color mask over the eyes so it looks like a Super Alpaca....can any one help me with this? Thanks!!

I am looking for a mask to put over an Alpaca's eyes...does anyone have one? I already searched for one to no avail. THANKS!!!

Thanks for the post. Just what we needed!

Thanks for putting this on there. I really needed it to get a job done today!!

Good Day All, I am in need of an Alpaca that is vectored? Does anyone have anything? BTW - I searched for it first to no avail, first time I have not found what I needed by searching...good tool for all to use!! Thanks!

Thank you so much for taking the time to find this for me. I am very appreciative!! Have a great day!

Charles Pratt posted a topic in Flexi

I have tried every workspace on flexi 8.5 and still cannot find a way to arc a text. We have looked at all the other request on here and cannot seem to find envelope tool,distort,or just plain arc tool. If some- one with a little more knowledge could help os out it would be greatly appreciated. Thanx X-reme!

I have a 630 was running fine, but now when powered up lcd screen comes on with black line of boxes but shortly fades away. I have checked the stops and are working properly. Pulled the mother board nothing visibly smoked one chip looks more distorted and bubbly but I am not a proffesional! I have checked all connections pushed down all chips. Usually when powered up we here sylenoid engage on cutter nothing there now, but can take off-line and move cutter back and forth,and role vinyl, but when test is run no pressure on cutter but completes tests. We can send job and is cutting job with no penetration of vinyl. It seems to me after reading everything I can get my hands on in here for 2 days the mother board is bad, but at the end of all discussions that was never a deciding factor. If anyone could help please! I am loseing time and patience! Thanx X-treme

Ken thanx for responding ! I'm back in business they sent me a brand new machine. I am so happy at least now we can fill these Christmas orders! I was getting really anxious but it all worked out ,also off the subject of us this site is a great tool,we have learned more about what we are doing in the past few weeks then in the whole year and a half in the business. Thanx Too All

How do I go to live chat in here? Please help!

Thanx for your help John! I'm calling it a day. If you come up with anything let me know I should be receiveng a knew lcd Mon or Tue. Again thanx and have a good weekend.

I did all of that before I took it all apart and nothing more on test. That is what made me think it was the mother board. When I turn cutter off it should reset at least for test but I'm not sure if baude setting out of wack with umb disconnected would have anything to do with that or not.

John, have you read my problem you seem reall good with this stuff. Im fairly new and I type slow too but my problem is detailed below this under fadeing lcd screen.

Thank You! At least now I know, and my whole day wasnt wasted after all

When I hold down it gives other option of vertical or horizontal

Yes! I believe that is? Better yet I know it is. Sarter Version

I cannot find arc text of any sort. Its more then likely right in front of me, but we have spent many minutes trying to do this. The only way for me at this point when we need to arc there is another station with adobe and the arc option so we send it to flexi. Thanx for your help John!

Does anyone have a dog bone? Just the bone, no dog necessary!! Thanks!!