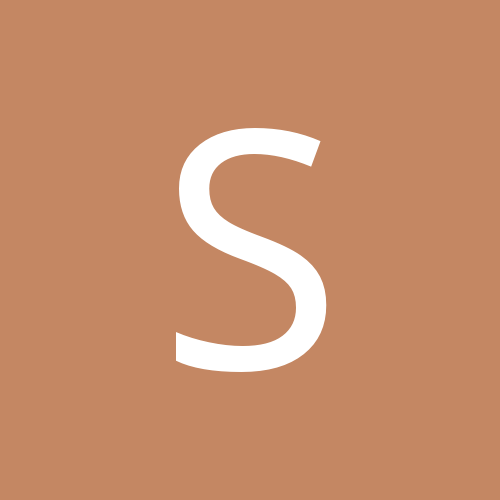 Content Count

115

Joined

Last visited
Community Reputation
11
Good
Wonder if they had not used a "Harley" in my opinion:) look a like badge if it would have made any difference to the sales figures for the jackets?

Brilliant Thank you so much!!! will get on it right away , cheers again, John.

Hi Guys, would anyone have a bulldog head like this one? Been dropped in it with a order as they have changed there minds at the last minute, and as its for a ride for a kids funeral, for a motorcycle club I said I would try and get it added to there shirts

skener replied to skener's topic in Fonts

Great thanks guys, must get better at finding fonts, did you have to alter the image to get it to work? but thankyou very much for your swift response

skener posted a topic in Fonts

Hi guys anyone help me with this font, tried the online thing but don't seem to work for me any help greatly appreciated

Congrats to you both, and now a thousand questions............ lol!

Great advice, I agree spend as much as you can afford, and get the best you can, I have a cheap Chinese press, it's served me well but wish I had spent more in the beginning and gone for a good one, same as the cutter really. I have a liyu tc it's certainly paid for itself and some now looking to upgrade to a more professional model like a Graphtec/summa.

Hi I use a board that is a shirt shape that the wife has for her embroidery so I sometimes load onto that and mark with a chalk stick, however mostly I usually lie them on my heat press and use the good old fashioned rule and just take measurements. Sometimes its hard to get precise measurements but with the nature of the beast sometimes don't really matter, depending on the design of course. I think mainly for just text in the design having it straight is the most important as if you are slightly off with centre it wont be seen as much as the slope if not straight.

Don't want to butt in on the thread but is car wrap vinyl easier to use than "normal" sign vinyl for this type of job?

Just had a look it's called application launcher!

Not sure about cutting master but when I installed signcut it put the shortcut in a icon on the second row from top under where it says file edit etc. it is a little square with a red arrow head on the bottom and it was in there, I'm not good at explaining these things but hopefully it may help!!

skener replied to fawnap's topic in Printers

I'm in the uk and it cost around 500 of your dollars lol.

skener replied to fawnap's topic in Printers

Hi I bought a 24inch Hp 800ps, does a really good job of posters/photo's onto canvas and paper, it's an old printer and can be bought quite cheap on the bay, cartridges are very reasonable. I don't use it regularly but just switch it on and it prints great so no probs letting it stand.

Nice work, well done to all.

That is class brilliant video, I would love to have a go wrapping my car!!