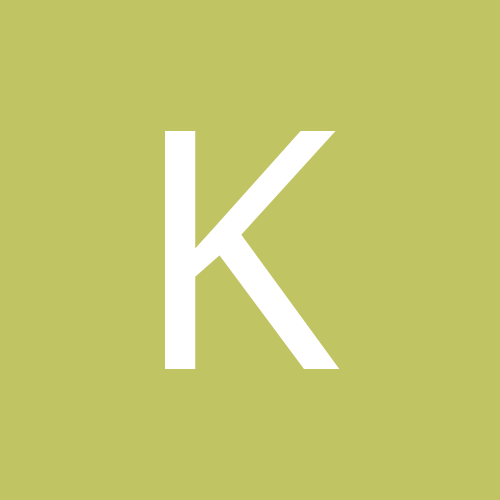 Content Count

427

Joined

Last visited

Never
Everything posted by Knobhill
It takes a bit of practice but you'll get it. Gotta start somewhere! We all did. Don't be afraid to ask.

Welcome. Hope you find any advice helpful.

LMFAO, I expected this. If you believe me to be lying than ban me!!!

If you check my history you'll see I was continuously attacked by fivestare for unknown reasons and now have been ridiculed for defending myself. I told ken I would not stand for it anymore and am now voicing my unexpurgated opinions. Like it or not.

LOL, again. Ken knows what's going on here. Do what you must, I'll shed a tear later if at all.

Anyone using the latest version? Is it worth the upgrade?

I offer the local contractors here 3 magnets up to 18"x24" and up to 3 colors for a base price of $150+. Sold a lot of magnets.

LMFAO Top site in the world,,, FDLMFAO Good one!

I have both and prefer the Pcut. Neither have any tracking issues when setup properly. I cut up to 25' runs with little or no run out. (surprising for low end machines) It's comes down to the same as any friction feed cutter, practice. Edit: I'm answering to the original question.

The Mega series CD's are all different in content. I don't think for you can import your Mega3 into the signblazer library. Don't use it anymore. Worthless.

You are correct and low end steppers at that.

Welcome and enjoy your new toy.

You'll be happy with it. As you now know it takes a little practice with these cutters.

What season are you asking about???

I'd rather have a pet python or cobra. Their attitude never changes.

Extra slots never hurt. LOL If your only using this machine for your sign biz, No need to care. If your using the machine for business and gaming your a fool to mix business with gaming on the same machine.

There's a can of worms you need to look at before opening!

I've have in the past up to 4 pages but I "print out" every one before deletion so I haven't seen a limit yet.

My suggestion is not to take your old machine out of service before testing the new one. Have a backup plan. If you don't have one, don't do anything until you do!!!

Knobhill replied to cmendes101's topic in SignBlazer

Don't hold your breath, it's been going on for months now.

Knobhill replied to joshlindt's topic in SignBlazer

SignBlazer activation, update and download servers have been dead for months now.

How long is it going to take to settle this issue?? Been months now. I lost a contract because of this. I saved a contract by switching to Vinyl Master Pro. UScutter is the one I purchased the software from so It's their responsibility to make good not ColorChrome. I have two so called legal copies that are worthless.