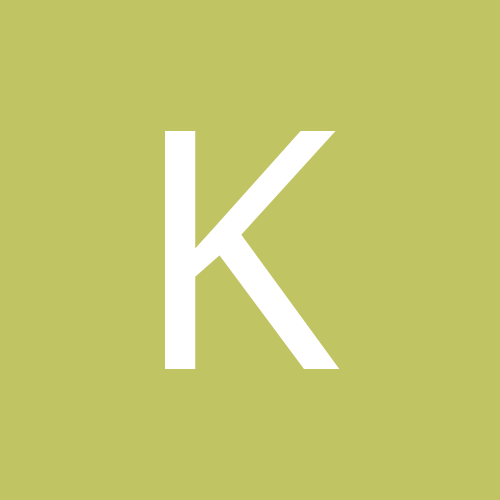 Content Count

427

Joined

Last visited

Never
Everything posted by Knobhill
Actually I've had a dealership for over 6 years now and have more rewards in this region than any other dealer. Been dealing with the public for almost 30 years. What you've seen on this site is irrelevant if not redundant.

Knobhill replied to tictac3410's topic in SignBlazer

I agree. I have two copies and are now worthless to me. When will there be real answers?

There once was a man from a white house. He got there of coarse despite us. He sat where dumb founded, as the terrorists grounded, the twin towers on that day! All lost some Some lost all Remember Never forget

She's been at sea 90 days so far rowing across the Pacific ocean and almost to Hawaii. I've been watching her quite a while now. It's a good cause and she needs all the support she can get. http://rozsavage.com/ Please vote for her at the members project. Sign in if you have an American Express account or create a free guest account and please VOTE for ROZ.

Anyone else see her land live? I watched on sklype. Not the best quality but it was live!

I'm currently tracking Revision3 channels. And of course Stickcam. Waiting for the final live episode with Roz tomorrow.

Glad to hear it. I hope your as satisfied with your purchase as I am with mine.

Use a 60 deg blade, it helps.

I learned on AutoCad and Gerber Composer (Now Omega). Flexi seams to be the next best thing. The rest are wanabees. my 2cts

SignBlazer. Since I replace my computer and could not reactivate it. Nor could I activate the second legal copy I own.... I had a contract that requires the full disclosure of all installed software on my computer. Trial software was not acceptable. Luckily I own a current copy of Vinyl Master Pro otherwise I would have lost a very large job!!!

Actually fivestar said he had a laserpoint he sold and purchased another refine since he decided it better suited his needs. Things always change, it's part of Murphy's laws... If your planning sees the need for the extra features than purchase the machine that fits. If not, go with what you really need. my 2cts

I second for Oracal. Quality vinyl and looks great. For your use I'd suggest a Refine or Pcut machine. Either will will perform perfectly.

Adding,,, if you want to print on vinyl, it is very expensive to buy the equipment necessary. It is possible with practice to airbrush the vinyl for highlighting and such. If your looking to cut and layer, my Pcut has worked flawlessly since I purchased it. Highly recommended. My 2cts.

Roz made land in Hawaii today. 100 days of rowing. Congrats!!!

Where's a good place to ask for sample vinyl for my new heat press? I pressed a couple shirts with it and it works. Just need vinyl. LOL

Not to worry, most of the problems posted here are from people without any experience with cutters. If price isn't an issue, why not go with the top of the line? Still no guarantee there will not be any issues. A shop I do work for is using a Graphtec and spent a day trying to set it up. $3200 cutter at the time. Took minutes to setup my Pcut and been no issues since. Great cutter!!!

Did you try the HP generic HPGL driver? I used it with success with Omega in the past setting up other cutters.

So do I. Became a regular thing. I listen to Roz and Leo every week. There are so many other shows there that are as good too. Must be the Twit in me trying to get out. LOL

Thanx John I was waiting to see if there was any interest before posting all the links.

Nice posting Schramm. Leafing is an art form as any other. Hands on is the only way to learn this as it is with airbrushing.

Adding to my first response, I'd offer both. The cut design in what ever team color and the other as is. Why limit it?

I'm renting space from a shop that accepts all credit cards, set up a new inventory item within and presto!!!