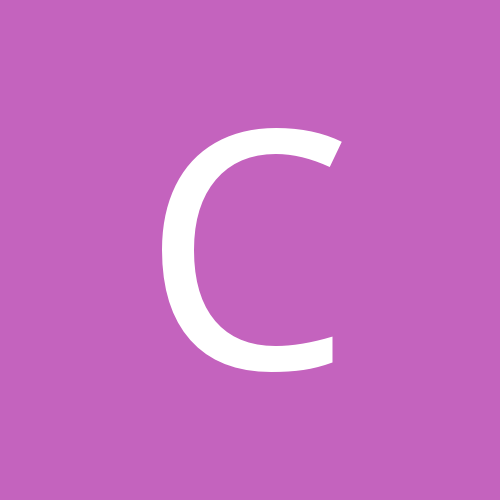 Content Count

32

Joined

Last visited
Community Reputation
1
Neutral
Chuckle monkey posted a topic in Fonts

Anyone know what font this is?

Can you guys explain a little more about the added foam? I have this problem with my press, same as pictured. I was using a knit cap under the hat. It helped but still made a slight crease.

Chuckle monkey replied to RHConcepts's topic in Heat Presses

I know this is old. and that link does not work. Is the 15x15 Clamshell with center adjust look like a decent deal? I really want a swing away but trying to stay around $250-300. http://sunie.com/index.php?main_page=product_info&cPath=1&products_id=81

I was given this Press about a year ago. I use it all the time. There is no Pressure setting, Temp Dial is about 100 deg. off. But it is heavy and solid. Looking to buy a new press so this can be my backup. Has anyone seen one like this before? I cant find a name on it anywhere.

Anyone have some examples of work they have done using this Epson with Pigment ink? I think I am going to order on Monday.

Thanks so much for the info here guys. This answers a lot of questions i had, and gives me more things to look at.

Thanks so much for the response. I guess I should have been a bit more clear. I get a lot of customers that want 1 off shirts. I do many with HTV but some designs I just cant do. I was ready to do the sub but I don't like only using Polyester. I would also like to be able to make a mock up shirt that I can show to a customer before I do a screen printing run.

I am having a hard time understanding the differences. I really want to get a Printer from Cobra and play around with it. I thought I was going to buy the sub inks, but now I am not sure. Any pointers would be appreciated. Thanks!!

Yea I know I'm just not quite there yet. Soon. I am just comparing the prices of the 2XL Hoodies on Jiffy that are close to $17-18.

I cant help with much else around here just yet but figured i would pass it on. I was looking for a good price on some Hoodies. Walmart.com has a bunch of different styles on sale and clearance. The shipping was free over $50 i think. Looked like the shipping would take about 10 days. I ordered a few from there, ordered what I needed from Jiffy shirt so I will have them Tomorrow. 2xl-5xl Hoodies were $11, hard to beat that price.

Anyone have any of these? There are a bunch of different designs for the mouse and holes. Little cars and such. Thanks. People put these decals on the baseboards or walls in their home.

Thanks a bunch. I really like this idea. I am tossing around the idea of using some kind of lightweight plastic in a 4x8 sheet to apply the decals to. This would be a very simple approach. I will give these ideas to them and let them decide what they want. The husband wants simple and cheap, the Wife wants the wooden sign. So i assume i will be doing the pallet idea:)

I just mess around for the most part in my garage at night. I make decals for friends and do some shirts and hats for local businesses. I recently made a few vehicle decals for a local outdoor sporting goods store. Now they have a laundry list of more things they want me to make. One is a large say 4'x8' sign for the side of the building. Very basic with their name and list of items for sale. Ammo, Guns...Bows...Gunsmith... The building is old Brick. I want to hang a sign but not sure what to use? They dont want anything fancy, just simple and effective. What would be a good base to start with? I said something about using old barn wood or old pallet wood to create a rustic sign with vinyl lettering on top. They loved that idea. Any input on going that route?

I want that Flag on my Truck!!!