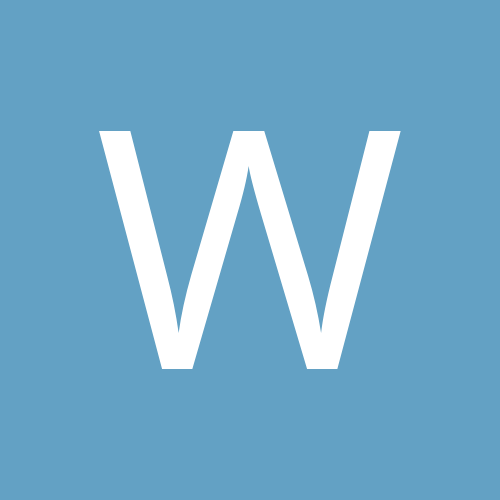 Content Count

23

Joined

Last visited
So the machine came in today, I plugged it in ran a test it cut just fine so I loaded in some media to do a pattern cut and it doesn't cut the whole piece of artwork, it just stops at a certain point. Any idea what might cause this? I tried attaching a pic but of course my phone has to run out of memory. When the head moves back and forth like it's sensing the edges of the paper it seems to see a size that is not there. When I go to jog The carriage it won't allow me to jog it past those points.

I do see it in the list of devices. When it comes in the mail I'll try it and report back, thank you Mz Skeeter!

By the way, thank yall for such fast replies! Thank you!

Would you guys know if it can run with VinylMaster? I bought Vinyl Master and I'd like to be able to use it if at all possible. I went to Graphtec's website and couldn't figure out if the driver there will work with Vinyl Master... thank you all for your help.

Does anyone know about this machine? Is it as complicated to use as I am reading? What's the best I can hope for as far as software to run it and blades...? Thanks in advance.

I just bought a Graphtec Craft Robo Pro 2. I know, I know.... it's old but it's a Graphtec LOL Has a 14.5" cutting area, what say?

I expected it to perform longer than a month. I realize it's not a Graphtec and lacks certain features but I figured it would at least cut basic art without having to constantly fight off issues until they pile up into a mountain of impossible problems. I think the main rail is bent, the work doesn't cut in the center of the machine anymore, I have the machine in a clean room, I'm the only one who has used it and I cant figure why it would skip cutting in the center. Next I think the motherboard has an issue because the machine will bog down in the middle of a job and reset. Then I think the motor may be going out because at random it starts making a horrible sound and loses its place in the cut. Then the belt keeps stretching out of shape or tghe tensioner keeps going out of adjustment, the test cut only works half the time, sometimes it cuts double (that I think is in the software) it's just a mess.

It had a lot of the same problems as the MH I bought from USCUTTER. I'm done using China junk.

Made in China out of inferior parts with substandard manufacturing and no repair option. The machine I bought has sat in the box longer than it's been destroying my material! It has several issues and that's too many to fart with at once. It's going in the trash because the company won't even recycle the thing. Never again with USCUTTEr.

I have one of those from a pawn shop, looks never used. It appears the USB input may be jacked up since it was all cattywompus in the hole until I disassembled that side, straightened out the jack (by hand, no heat) but still it won't cut or even register in the software. I bought Sign Master from someone off eBay, started a support ticket and received drivers specific to the KI-720. Successfully installed the driver and played with the port settings, still nothing.

We may never know what he settled on.

I guess we'll never know what the issue was :/

I found a machine at the trusty pawn shop the other day and couldn't resist. It doesn't appear to be used at all, still has the protective films on it. I've tried using it under VEVOR KI-720 in the one software that actually lists that model in the menu but no luck. The USB jack was bent a little but my computer sees a USB device in device manager that corresponds to the machine in question. I've downloaded and installed most of the popular cut programs under demo mode and it appears the softwares are so limited I can't find any cutter models in the setup menus at all except the Sure Cuts A Lot demo that doesn't work. The machine doesn't look antiquated at all but although generic it appears modern. I'm not sure the machine is even a VEVOR brand, there's only the model number on it. I see the same KI-720 model number on Alibaba and a couple of other obscure China websites that provide no apparent support.