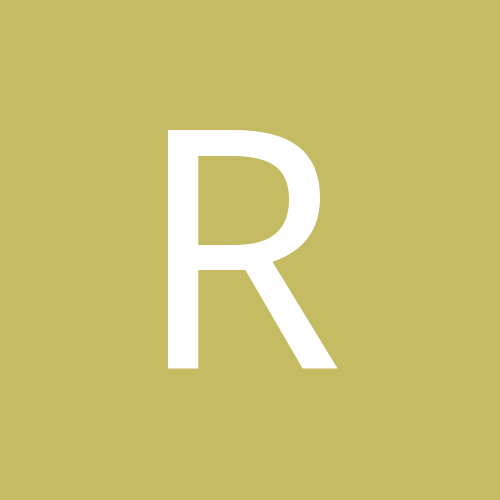 Content Count

17

Joined

Last visited
Community Reputation
5
Neutral
After the last Windows 10 update, I cannot print with PowerDriver in Photoshop Elements. I have tried reloading PowerDriver, rebooting the PC, etc., but no printing. I can print directly to the printer, so I know it's PowerDriver that is the problem. Any suggestions?

The Sawgrass printer that I just bought goes off-line every now and then. Sometimes it will print for several days in a row. Today I printed the lot this morning, and this afternoon it was off-line again. I'm defining off-line as: I can send a print job to the printer, it shows it queued up, but it never prints I can solve the problem by reinstalling the printer, or rebooting my computer. (When I reboot, it will print from the que) I'm running windows 10. Any suggestions? thanks, Richard

Success, after two tries. I did a sandstone coaster. I ordered an aluminum block that was 1 inch thick by 5"x 5". The idea was to heat the block, and assemble everything else at room temperature. I tried heating the block in an oven but it was taking so long, I put it on top of my gas stove. I've got a thermocouple that I put on top of the block and held it down with a piece of Corian I heated the block to 400°F, and put together a sandwich as shown in the photo: Block on the bottom, sheet of green silicone, coaster, and a thick block of Corian. Then clamped together with a big wood clamp Left it clamped for 7 minutes

I ordered some parts, so I'm going to give it a try. Will report success or failure within a week or so.

I am doing coffee mugs using a wrap and a kitchen oven, but I would like to do some coasters in an oven. Is there any equipment that could be used for that without buying a press? (I'm sure could probably make something, but would rather buy it)

Richard334 replied to security802's topic in Sublimation

Coastal has got a 10% discount on mugs, plus shipping is $9.95. $56.70 for a case of 36 shipped.

Richard334 replied to Richard334's topic in Sublimation

Thanks for the info. Ink is so expensive, I was wondering how far it would go.

A couple of questions: How much do you estimate the cost of the sublimation ink is for a typical 11 ounce mug? Also, I wanted to write something by hand on the bottom of the mug. Any suggestions as to what kind of marker will do that?

Using a thermocouple, the oven seemed to be running about 25° high. So I ran it at 375 setting, and extended the sublimation paper to the edge. The Result looks great.

The water cool was off the Coastal web site. Got the mugs from them. I had read about not using water, but decided to do it on the first piece. Will air cool from now on. It looked like the yellow ( which was very light) extended to the inside -- I gave the first mug away, so I'll run another piece at a shorter time. Also I'll check the oven temperature.

I did my first mug (oven with wrap) and there is a very light yellow band at the top and bottom of the mug which I'm sure is where the sublimation paper did not cover the surface. I followed the vendor recommendation to quench the mug in room temperature water. What's the best solution? Wider strip of sublimation paper? Or, do you think it stayed in the oven too long?

Richard334 replied to Richard334's topic in Sublimation

Decided to go with Coastal. I opened an account with Marck, put in an order for one case of 36 mugs (plus some small items). They came down with a shipping estimate of $50, so I cancelled the order.

What is a good source for sublimation mugs? Looking for plain, white, 11 ounce mugs.

I checked around, and $550 seems to be the going price. The Ricoh is $170, but a set of sublimation ink cartridges puts the total price at about $500. I think the SG400 package includes some paper, software, etc., so it's probably a better deal to get the package.

$550 now, unless I missed something.