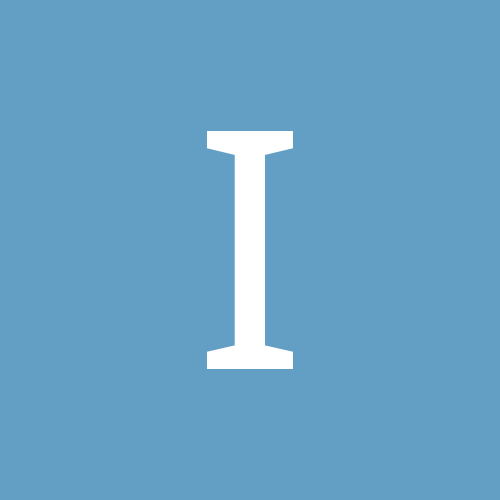 Content Count

51

Joined

Last visited

Days Won

2
Community Reputation
5
Neutral
Recent Profile Visitors
The recent visitors block is disabled and is not being shown to other users.
Well I finally figured it out. I believe I actually had two issues. The spotting / trash I believe was actually moisture. I normally leave my paper in the printer tray and I have never had this problem before. I used some paper from the pack and I also placed some packing paper in the sandwich to absorb some of the moisture. Came out almost perfect except a little ghosting. I've never noticed the ghosting before but I believe it has always been there. I've never done a straight black on white print so it was not evident. Took me a bit of thinking to figure out what was causing it. My press is one of the "auto release" types. When it releases it does with a 'thud'. By holding the handle firm when it released, the ghosting disappeared also. So my margin is slim on this run but I learned a couple of valuable lessons. Thanks for all your suggestions and help!

I have not tried it on another substrate. I can try it on some generic panels to check. I've used this substrate many times before and never had this problem. Very odd.

Yes. Texptrint-r paper. Only printing one page. Allowing at least a few minutes to insure the ink is dry. In the Virtuoso print manager I am choosing ChromaLuxe Products, Texprint-R paper, and High Quality. I am using the Graphic Color mode. I thought it might be putting down to much ink. Black seems to be the only color doing this.

It's a clean vector file I created. I just double-checked and there is nothing there. Also, each version I press is different. There is nothing consistent about where the spots appear. I keep going back to the moisture causing the issue. I'm think I am going to try some different paper.

I'm sublimating to bracelets from Conde Systems. They are Chomelux bracelets. If there is a flaw, I can't see it with a magnifying glass. They look perfect before the sublimation. I even tried wiping them down with an alcohol swap and then dried them out and then blew them off with a can of air. No luck.

I've never had this problem before. If you look at the attached pictures, the black ink seems to be spotting in different areas and I cannot figure out why. Any idea why I am getting these black spots in various places on this transfer? Here is what I did: 1) I thought it might be moisture so I made sure to lay the paper out on my press before and after the print to make sure it was dry. 2) I thought it might be gassing out so I made sure the press was nice and tight and I am taping it down properly. 3) I quadruple checked the graphic and the black spots do not appear in the artwork. 4) I also looked at the printed copy with a magnifying glass and I did not see them in the print either. 5) I checked the paper carefully. Nothing on the paper to be concerned with. Anyone have any suggestions? I'm baffled. Thank you.

I have a few customers that have asked me to do POP displays for trade shows. Before I accept the work I am doing a couple of sample prints to see what material to use. They do not want PVC material. They want a cloth "feel" and the ability to fold them up. I have tried the Ultraflex S225. It prints well on my HP Latex but is a little thin. I think I need something more like 7-10 oz material. I see there is the Beaver TexStyles Images or the HEYTex 7oz. Any experience with these and Latex? Any suggestions on what to try? Thank you.

I'm extremely impressed with how well they track. When I'm cutting printed graphics and using the OPUS to adjust the skew it cuts almost perfect. According to the specs, the tracking is +- .0004 in when using the skew tracking. For cutting non-printed media I am using the media flanges. Mine has two tracks that slide on the front roller that the media flanges "lock" into. They don't move and it makes it track awesome. I can't tell by the picture if yours has them.

Seems like US Cutter is always out of stock of a lot of items forcing me to order from other places. 12" Squeegee? Nope, none available. RTape 4075 30"? No. Chemica 1702 20"? No. Take up reel for my 155 I ordered in August? Still back ordered. Seems like things they would want to have in stock at all times. I know they carry a lot of products but this is how you keep customers coming back. Have everything in stock.

Awesome. So I'll order a Summa blade and give it a try. Summa must just be into the re-branding game. I like the cutter so far. I actually like it better than my GS-24 with the exception that the GS-24 can cut any size material and cut all the way to the edge. The Summa is a little more limited. (or I just haven't figured it out yet) SignWarehouse has the Summa blades for $11. I'm assuming the are not factory blades though. If they work I will let everyone know just for reference.

The HP Blades are .0585 in diameter and .766 in length. I'm guessing that could be manufacturing tolerances or difference in calibers. Thank you dwp99.

By the way: The cutter looks exactly like the SummaCut D140 with a few minor exceptions. Why would HP bother to change the blade and blade holder?

The cutter is the one that comes with the Latex 115 package. All the specs just say "HP Latex 54 Basic Cutter." The actual model number is the 1NC42A. US cutter wants $191 for five blades and a cutting strip. I guess its not a fortune like I said before but it does seem a little high. Their "Specialty Blades" are $269 for the 5+1 package. It says they are to be used for rhinestone applications and "some transfer media." Not sure what would be different about them except the cut angle. It's all very vague. I can't seem to find any other information anywhere. I'll waste $10 on a Summa blade to compare or do what Wildgoose suggests and send one off to Ross to compare.

Yes sir. I did contact him and he said he was not sure if they were compatible or not... I just have no idea how different the HP machines are from the Summas.