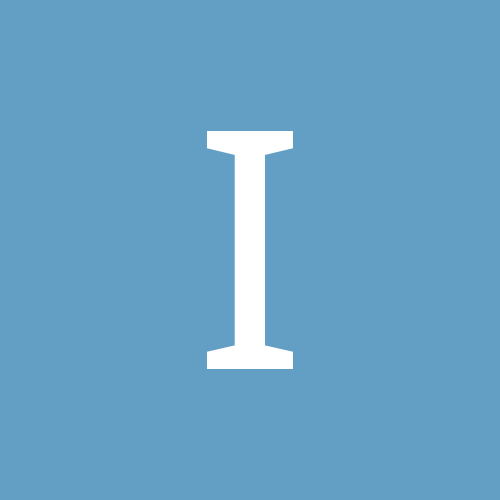 Content count

35

Joined

Last visited
Community Reputation
1
Neutral
Recent Profile Visitors
The recent visitors block is disabled and is not being shown to other users.
Ironbar replied to Ironbar's topic in Printers

We have an HP design center near by. I'm going to run by there on Monday and take a look at the HP prints to see how dull they are. I've heard both ways. Some say they are dull but not enough of a difference to keep them from purchasing one. I've talked to HP reps and Roland reps. Both say 2-3 years laminated and 4-5 year non-laminated. That being said, you have real-world results. So, what media do you like to use for general purpose vehicle graphics? I've read other threads where you made the comment about parts - believe me, it is lingering in the back of my head. I like to keep equipment maintained and in operation for many years.

I'm diving into the realm of purchasing either a Latex or Eco-Solvent printer. In the past I have always done my vehicle graphics (not wraps) with Oracal 751. Any suggestions on what to use for standard vehicle graphics when using a latex or solvent printer? Cast vinyl is way more expensive and it seems like the ink is not going to last as long as the vinyl anyway even with lamination. I'm open to any suggestions on what to use. Does not have to be Oracal. Thank you.

I will check them out next time I get transfers done. Thanks.

I have used them many times in the past and I really like the results. I've had a few quality issues with them but they always corrected it quickly. I really like the results, so much so that it prompted my question. I've considered bringing the work in house so I can maximize my profits however, there does not seem to be a good solution to doing the work in house with the same results. Screen printing is out for me - we just do not have space available at this time Toner Transfers - I considered a new IColor machine but I do not like how the transfers have a very plastic feel, hard to get to a matte finish, have to be pressed twice for good results, and crack over a short period of time. Vinyl Printing - We do a lot of vinyl single color shirts and they are ok. In most cases people are very happy with them. I've considered a color print/cut machine (our next purchase anyway) but the results are not the same feel. Plus the weeding and very hard to get a distressed look on graphics without printing a background that eventually does not match the shirt. DTG is just to expensive for us right now and it requires to much maintenance. So, I think we are just going to stick with using F&M for now until we can setup a screen printing area. Anything I am missing? I'm differently open to any ideas. Thank you both for the information. I looked through the Plastisol videos today and it answered all of my questions about their process.

Does anyone know what process they actually use? Is it toner? Ink on transfer? I like their transfers. Is it possible to duplicate this process? I know very little about the different process. Please enlighten me. Thank you.

I read through that thread. Fellows does not list the PMS anymore. The first link does not have any grays. The second link is dead. I don't see what good it does to import the color pallet into corel. Corel does not give me the Pantone color. What am I missing? Thanks.

I produced a bunch of decals for a local company and now they want shirts. I am going to go with F&M because it is a few hundred shirts. Problem is when I create the design with F&M I have to use custom colors because I can't find any stock colors that are close. (Only problem I have found with F&M so far) I am going to go with the custom color option but I don't know the Pantone color for the vinyl I used. I would just buy a Pantone color chart and match but $200 for one is outrageous. I'm surprised that Oracal does not give at least a close Pantone number for their vinyl. Anyone know what the Pantone number would be for Oracal 751 067 Blue and Oracal 751 073 Dark Gray? If I buy a Pantone guide that is 10+ years old will it still be accurate? (Looking on Ebay) Any help is appreciated. Thanks.

I am amazed by this thread. The only service I offer for free is a quote/consultation. Granted, this is my second job so if I don't get business from a customer it won't hurt me in the least. I am far from a professional here but I do a good job and I expect to get paid for it. amaterasu, my advise, take it or leave it - 1) prepare a strategy to properly price your product 2) execute on that strategy 3) consult with your customers - if you loose a job just ask them why Why not create the logo, show it to the customer, then tell them if they want it the price is $xx?

I use a surface with my stylus all the time with X8 for making logos, etc. It works pretty well. I admit, the changes with 2017 are attractive but I cannot justify the price of the upgrade. I looked into the $99 yearly upgrade but the minute you drop your subscription you lose your latest version. Personally, I'm going to stick to paying $199 every two years. I'll just be a version behind.

Any preference between WrapCut and the 3M brand?

My local Roland dealer was showing me cutting out of Versaworks. He was doing a cut with a perforated cut immediately after without telling the cutter to cut twice. From the Roland site: "VersaWorks supports up to four Roland devices simultaneously, including printers, printer/cutters and cutters." So the point of my original question was to ask what software people were using...what they preferred. As far as using VM. I have VMCut. I have the Roland drivers loaded but VM will not allow me to choose the Roland. This version of VM came with a USCutter. I haven't had time to play with it much. It might cut with the Roland but I could not figure it out very quickly. Besides, I'm going to sell the software when I sell the cutter so there is no point in me using this version of VM. If I am going to use VM I'll buy a new copy. Hince my question, what software do people prefer to use?

I can't use vinylmaster because the version I have won't let me use Roland drivers. Also, one advantage to cutstudio is not having to export and reimport. Versaworks also let's you cut from what I understand. Or maybe its versastudio. Either way they should have a better solution.

Agreed. I went with Impact and the customer thought it was close enough. It will forever be a mystery what font it actually is. They might have had a program that would let them change the weight of Impact. It would have been spot on then. Thanks for the help.

kayhold, The picture you show is CutStudio. I just bought a new Roland it only came with CutStudio. No SignCut for me. They just upgraded it to 3.0 which is a little better but not much. I can deal with most of its quirks except I have to separate out the colors before I send to CutStudio because it won't import them. Lame. What really does not make sense to me is: In CutStudio you can manually change the colors and then cut what you want. I don't get it. I don't know why Roland does not give VeraWorks with all of their products. With CutStudio you can't even do perforated cuts without doing two passes but you can with VeraWorks.

I originally thought it was impact but there is a difference in the V and the E. Bebas Neue is pretty close also except the R and the V are different. I think it is actually impact and just such a "muddy" version that it appears different. Thank you for your help.