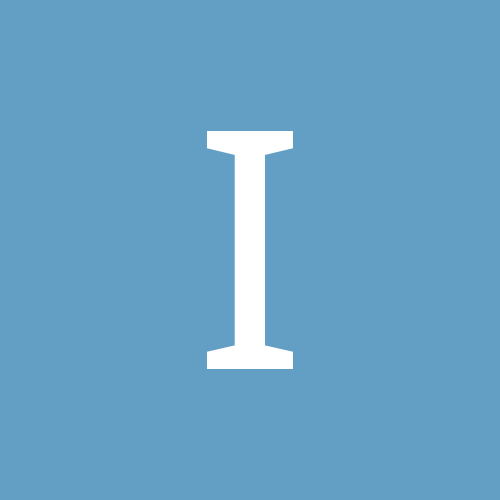 Content Count

56

Joined

Last visited

Days Won

2
Community Reputation
5
Neutral
Recent Profile Visitors
The recent visitors block is disabled and is not being shown to other users.
I went through this when I was looking for a new printer: This is completely my opinion I formed while shopping for a printer. Latex - Advantages: No clogs after sitting for a long period of time. HP 115 allows for in home/office setup by end user without having to deal with a dealer and all of their fees and contracts Almost zero smell (only smell is the vinyl being heated up in the drying process) No wait for out-gassing Very little maintenance on a regular basis. I have had mine for about 6 months and I have not done anything with it except print. New technology they are continuing to improve. Disadvantages: Requires 220v (not a major one to me but everyone harps on it) Parts *might* be an issue long term No print/cut combination (that I know of) (the barcode function of the HP/Suma/Graphtec cutters works GREAT though) Prints are not as "bright" Roland/ECO - Advantages: Years and years of use of these units and you can find help with almost anything. Great support & parts. Brighter prints Print/Cut combination units (saves space but costs time - might not actually be an advantage) Many sources for ink Disadvantages: Requires you to print often Requires routine maintenance (not hard to do though) Smell - ECO does not have very much of a smell but it is there All units I looked at required a deal being involved in the install and setup thus costing additional fees The same: Print quality is good with both types Print longevity is about the same Price is not really that far off depending on the unit About the same materials are available for both As far as outdoor signage. I've only had mine for about 6 months. I printed some unlaminated decals when I first started and stuck them to the back of my truck. They have not faded any noticeable amount. HP advertises that unlaminated inks will last at least two years. If you use a quality material and laminate it you will get about 7 years. This is my understanding. I think ECO is about the same. I was about to write the check for a Roland when I switched to the Latex mostly because I don't want to worry about running it every week. I think you can't go wrong with either one.

I second Always Sync. I used to use it as well. I find Backup Maker a little more automated but Always Sync does a great job. Allways Sync does not allow you to put the files in a catalog or compress them though. It also does not version files. At least the older version didn't. Allways Sync has its advantages though.

I don't think those are adapters for the latex. I believe they are completely different machines. I got invited to the HP demo here in Atlanta but I didn't go. I kept asking them for a estimated price and they would not give me one. So I'm thinking very expensive. One of the things I like the most about my Latex printer is I can let it sit for a long time without any worries. One of the main reasons that I want with Latex. I have a few different things I do with my business so I don't keep my printer running every day like a lot of the people on this forum. I've let mine sit for three weeks without any issue. I wouldn't be afraid to let it sit for three months though. No problem. I think a Latex unit would do exactly what you need it to but you would be printing on vinyl and applying it to corrugated. I also hope Dakota is wrong about the parts ----- or hopefully I will never need any. LOL

Ironbar replied to Stitchpress's topic in Printers

I have a 115 and I really like it. Yes you have to have power ran. Cost me $400 to have an electrician run it. You will also need good 220 volt surge suppressors. Yes you can do shirts and they come out great. I'm happy with the colors that come from the HP however I do believe the colors are the hardest thing to get correct. You HAVE to set up the profiles on your monitor correctly to match the printer or you will waste a lot of time and materials getting the colors right. You can't just pick a pantone color and expect it to be right with out the proper calibration. Of course, this is mostly true with an ECO machine as well. The downside to the 115 over the BN-20? About 7 feet difference in size. The thing is huge and is over 9' long. Then you will also have your cutter and laminator.

I personally love Backup Maker. It's simple, free for personal use and cheap to register, and automated. You can back up to NAS, external drives, where ever. My strategy is to back up all of my computers to my network storage which is running two redundant drives. I also save anything super important to the cloud. Then I use "cold storage drives" to back up the network storage once a month and I keep them encrypted at another location. I've had many drives fail and I've managed to come out almost every time with very little to no data loss. Check out Backup Maker. I've been using it for years and it is great.

Well I finally figured it out. I believe I actually had two issues. The spotting / trash I believe was actually moisture. I normally leave my paper in the printer tray and I have never had this problem before. I used some paper from the pack and I also placed some packing paper in the sandwich to absorb some of the moisture. Came out almost perfect except a little ghosting. I've never noticed the ghosting before but I believe it has always been there. I've never done a straight black on white print so it was not evident. Took me a bit of thinking to figure out what was causing it. My press is one of the "auto release" types. When it releases it does with a 'thud'. By holding the handle firm when it released, the ghosting disappeared also. So my margin is slim on this run but I learned a couple of valuable lessons. Thanks for all your suggestions and help!

I have not tried it on another substrate. I can try it on some generic panels to check. I've used this substrate many times before and never had this problem. Very odd.

Yes. Texptrint-r paper. Only printing one page. Allowing at least a few minutes to insure the ink is dry. In the Virtuoso print manager I am choosing ChromaLuxe Products, Texprint-R paper, and High Quality. I am using the Graphic Color mode. I thought it might be putting down to much ink. Black seems to be the only color doing this.

It's a clean vector file I created. I just double-checked and there is nothing there. Also, each version I press is different. There is nothing consistent about where the spots appear. I keep going back to the moisture causing the issue. I'm think I am going to try some different paper.

I'm sublimating to bracelets from Conde Systems. They are Chomelux bracelets. If there is a flaw, I can't see it with a magnifying glass. They look perfect before the sublimation. I even tried wiping them down with an alcohol swap and then dried them out and then blew them off with a can of air. No luck.

I've never had this problem before. If you look at the attached pictures, the black ink seems to be spotting in different areas and I cannot figure out why. Any idea why I am getting these black spots in various places on this transfer? Here is what I did: 1) I thought it might be moisture so I made sure to lay the paper out on my press before and after the print to make sure it was dry. 2) I thought it might be gassing out so I made sure the press was nice and tight and I am taping it down properly. 3) I quadruple checked the graphic and the black spots do not appear in the artwork. 4) I also looked at the printed copy with a magnifying glass and I did not see them in the print either. 5) I checked the paper carefully. Nothing on the paper to be concerned with. Anyone have any suggestions? I'm baffled. Thank you.

I have a few customers that have asked me to do POP displays for trade shows. Before I accept the work I am doing a couple of sample prints to see what material to use. They do not want PVC material. They want a cloth "feel" and the ability to fold them up. I have tried the Ultraflex S225. It prints well on my HP Latex but is a little thin. I think I need something more like 7-10 oz material. I see there is the Beaver TexStyles Images or the HEYTex 7oz. Any experience with these and Latex? Any suggestions on what to try? Thank you.

I'm extremely impressed with how well they track. When I'm cutting printed graphics and using the OPUS to adjust the skew it cuts almost perfect. According to the specs, the tracking is +- .0004 in when using the skew tracking. For cutting non-printed media I am using the media flanges. Mine has two tracks that slide on the front roller that the media flanges "lock" into. They don't move and it makes it track awesome. I can't tell by the picture if yours has them.

Seems like US Cutter is always out of stock of a lot of items forcing me to order from other places. 12" Squeegee? Nope, none available. RTape 4075 30"? No. Chemica 1702 20"? No. Take up reel for my 155 I ordered in August? Still back ordered. Seems like things they would want to have in stock at all times. I know they carry a lot of products but this is how you keep customers coming back. Have everything in stock.