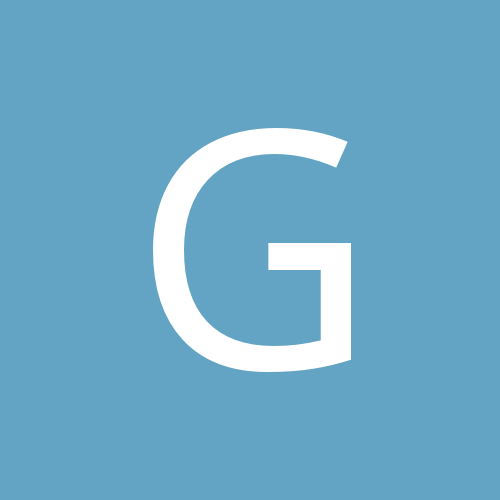 Content Count

10

Joined

Last visited
Community Reputation
0
Neutral
About glassman67
Rank

Member


Birthday

01/01/1
glassman67 replied to racinboy30's topic in Corel Draw

Very good question I thought you were given downloads to like shutterstock or istock every timeive tried to use it I have to buy so many downloads im not overly happy with any of it and am still trying to figure out how to even use the corel kinda regretn I bought it now but will say I have zero experience with any of tthe softwares other than what came with my plotter which was the flexistarter 8.5 which knowing more now than did then its almost a joke I cant even contour cut but have the window which shows it doing the contour but lose it when go to cut Sorry wasnt trying to steal Thread had to Vent.

That was what I was wondering myself I did go into my flexi while ago and it shows that I have it but am not sure it woks Design Central came up and all asked if wante to contour rectangl or eclipse ? again this is new to me and got to say it is very frustrating to me at times and this being one of those times.

I haventcontoured cut before the stuff ive done is real simple stuff simple signs 0n 18x24s and paint mask for airbrushing and glass etching I havent gotten real in depth till recentl when bought the X5 and dove into that and am still figuring it out as well used ink scape some ans some vector art for the record I do not concider myself a Graphic Designer MY sole purpose when I got involved with vinyl was to do my own paint mask for my Airbrushing got tired spendn money going to have a vinyl shop cut stuff for me and then the wait time but now it all is makeing since as to why it cost so much and the time lines I can do simple stuff and believe I have good equipement and software just got to be able to use what I have as they say your tools are only as good as the person useing them and this computer stuff and graphic stuff is a all new world to me as I had almost zero experience even with a computer have done mainly bodywork most my life but bummed up leg now and isnt as easy use it so mainly Airbrsh and stuff like that now from home .

I have the Flexi 8.5 starter it came with and got Corel X5 just bout month or so ago .

Hi all im new to the forum or somewhat anyways mostly just read and believe this is my first post im fairl new to all this and have questions like most newbies would mine is specific to my CR630 it doesnt have the optical eye like alot of the higher end models have but havent hadany issues withe plotter what so ever and am very pleased with it with it not having the eye will it cause issues for doing contour cutting I have bought the Epson 1100 workforce so that can do stickers

glassman67 replied to MadStickerLab's topic in Corel Draw

Theres a realy good video also called (Unleashed for Corel X5) dont know version you have but my X5 came with it and a hard back book with about 300 pages in it the author of the video lives out in Arizona and also does 2 or 3 day classes for around 600 dollars I have his number and all somewhere will find for you if want.