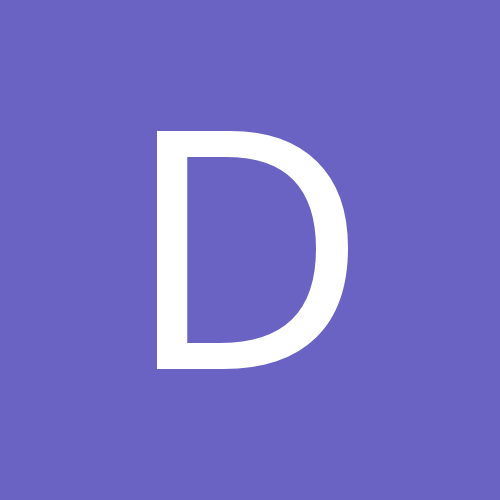 Content Count

83

Joined

Last visited

Days Won

2
Community Reputation
39
Excellent
I am looking to be able to install the software onto my new laptop after the old laptop screen stopped working. Can you issue me a new one? I cannot find the box that mine came in. I bought the machine about 3 years ago, it's a Titan II. Thank you, Dave

Thank you for your responses. What are your thoughts on transferring the program to a thumb drive and then installing it on my new laptop?

Hi all, my laptop that I had the US Cutter software installed on recently died I bought a new laptop but now I cannot find my box that the software came in. Who do I contact to get a new key code so I can install it on my new laptop? I think the software is called master cut pro? I have a Titan II 28" model about 3 years old. Thank you, Dave

Thank you , You know how sometimes you just overlook the obvious? LOL I guess in my frustration trying to find a way to export it I never thought to look under "export" , thank you again. I haven't really done much with it lately. I'm not trying very hard either though.

Hi all, I have a customer that would like to have me either email, print or text a copy of the design so he can have business cards made to match. For the life of me I can't figure out what I need to do and I know some of you are leaps and bounds ahead of me so I am seeking your knowledge and help. I am using VinylMaster cut v4.0. The program that came with my US Cutter Titan 2. Thank you in advance, Dave

I can't help you but I'm subscribed because I would like to learn as well. Hopefully someone will be along to show you.

As I said, I have no formal training or education in graphic art or anything. It's also what he wanted Looking at it from a customers standpoint I want my dollars spent to be maximized. I have seen so many pickup trucks and job trailers lettered up with so much information and/or bad color choices that you can't even tell what that company does. I want to be able to read the name and number from across the street while driving by.Just my .02

I took the screws out where the decals went. Yes it was what the customer wanted, why don't you like it? I'm asking because I'm no graphic designer...lol

Thanks guys. Primal, I don't have a problem with dry installs for the smaller stuff but this trailer siding was flimsy, it would bend in between the studs so keeping good pressure was a little difficult. Is there any reason you don't so wet as in do you feel it's not as good of a job? Thank you for your feedback

I'm doing a work trailer (seen in show your work) and the trailer has seams that are one sheet of aluminum over another. My question is how do you guys handle that? Tuck and bend and hope it stays or cut down the edge? Thank you, Dave

This is my first large job. I did the front name as a wet application, maybe the weather but it was slow to dry, the rest I used the hinge method. I'm hoping it leads to more work as will tell everyone who asks that I did it. I will finish it up tomorrow, the other side and back. Thinking about adding a logo? What do you think of that? I know the people that do large jobs around here do it.

Looks good. I recently started using the auto weed feature and it makes for a much easier time especially on lots of blank material like you have. I also will take my exacto knife and make light cuts out to the edge at various spots to help weeding big areas.

I know this is an older thread but I wanted to add a little info to maybe help some people get the hang of wet app. I have found a lot of the "time" involved is dependent on the design, a more intricate design will trap the fluid in the centers like in an "O" so keep that in mind. Give it some time. On flat surfaces (hoods) i will wipe around the application tape several times with dry paper towels as I squeegee to help dry things up a little quicker. It also depends on the humidity in the air. I have done some wet app in some pretty cold weather in the rain (my own truck) and to my surprise I was amazed how well it worked. I use mostly Oracle 651. I am soon to try some 751 And as some of you know, I'm by no means an expert, just a newb trying And thank you to those who shared their "recipes".

I had a similar thing happen, I was using my laptop on battery only, once I plugged it into the power supply it cut fine. I also have discovered since that I have a bad usb port on the laptop so I can't use that one to cut with any longer. Good luck!