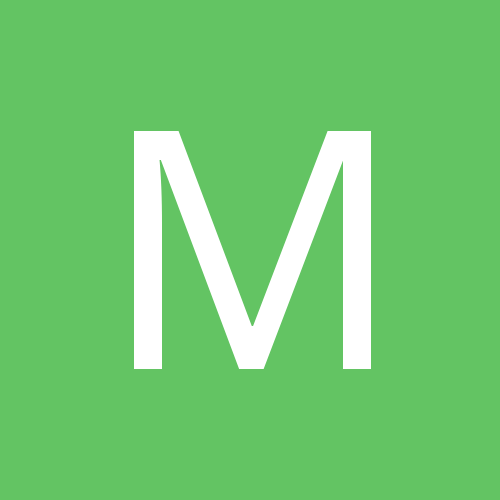 Content Count

38

Joined

Last visited
Everything posted by Modtour4
You guys are the best!!!!! Thank you so much!

I need this to be vectored from png to eps. Can anyone help me out? My niece works for them and they have asked if I could do something for them but I can't get it to come out in a usable form. Thanks in advance. Russ

Modtour4 posted a topic in Fonts

I understand the legs on the N & A are stretched but any help on the font itself would be great! Thanks in advance. Russ

David, Thanks so much for your reply. I told her pretty much what you said...I can get you close but it won't be perfect. She tried to get in touch with the original designer but hasn't heard back. I agree that the shadow should go and reduce to a few colors. I also know that the fonts are a mix of a couple of different fonts. I'll continue to work on it. Thanks again for your help. Russ

Modtour4 replied to Modtour4's topic in Fonts

Modtour4 posted a topic in Fonts

I used Find My Font and it showed this: Regulator (Regulator *Oblique) / [Nick-Curtis / (Commercial)]. When I click on it, i"m redirected to the Find my Font page that shows the font information. When I click on Publisher, it takes me to Nick's Fonts but there is really nothing there. When I click on Buy From, it takes me to another page but the font doesn't show up. I really need this font to finish a project. Can anyone help me out in finding this font. Thanks Russ

Trying to figure out how to add the black hard shadow like on this; Any ideas? Russ CT.eps

Had to print something 42" long. Have a roll loaded. Pushed button for roll, Would not print all of the graphic, stopped after about 36" How do I set it to print something as long as I need? Thanks for any help. Russ

Sorry, didn't mean "print", should have said "cut".

Yea, I did. Down to like 5cm! It was more too much blade, need to adjust offset, then try again. Russ

Modtour4 posted a topic in Vinyl

I have been asked to do a small sign for an upcoming wedding. I am using Oracal 651, Roland 24GX, 60 degree cutter, slowed the cutting speed down to about 5mm and I'm still getting letter lift off. Anyone have any ideas of what I might be doing wrong? Thanks Russ

Now I know how to do it! I did change from a 45 to a 60 degree blade. Didn't know about changing the offset. Thanks eveyone! Russ

Ok, thanks Will check it out some more. Again...thanks for all the help! Russ

Did as Skeeter suggested and cuts MUCH better! How do I adjust the offset? Looked in the owners manual but didn't see anything. Thanks everyone for the help! Russ

Thanks, I will try that! Russ

Mike, I adjusted the blade so when I do a test print, you can just see the lines left by the blade. I have tried everything I can think of but there are smarter people than me out there! Russ

Hi everyone, I replaced my Black/Cyan print head yesterday. Prior to replacing it, my test prints were (from left to right): Black,Cyan,Magenta,Yellow. After replacing the head, my test prints are now (from left to right): Cyan,Black,Magenta,Yellow. Anyone know how to reverse the Black & Cyan? Everything I print now, what is supposed to be Black is Blue and everything Blue,is Black. Anyone??? Thanks Russ

It was in fact fuse f-2. Could not find anyone in my area to desolder the old one, so I had someone solder a new one to the ends of the old one. Works perfect now!!!!! Thanks everyone!

Any help with this? S.cdr Thanks

I tried AI but found it to complicated for this 62 year old guy!