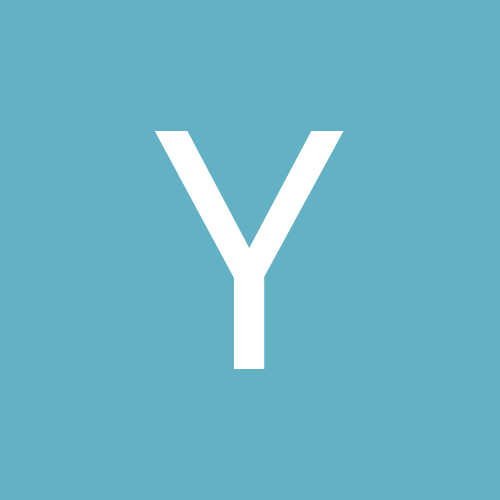 Content Count

33

Joined

Last visited
Using vinyl master cut i go to trace my vector. It starts to trace the vector and the trace window pops up. However it traces it super fast and automatically closes the window without allowing me to change settings or click accept. Giving me some funny contour cut outlines I don't like. Any thoughts?

I select the image and hit Trace. ( Images detected do you wish to include their auto traced contours ). I click yes and it traces. I then select Output Options ( Use a Contour Cut ). I click accept and then select all and go to Contour Cut Wizard. Select my print options and registration options etc. Then I print. It then prints the image and vary vague spots of the blue contour cut line around the image very close to where the cut is.

When printing my logo or image for contour using Epson WF7610 it is also printing very vague parts of the dotted contour cut line in blue. It is not the entire dotted line but here and there around the image. When I perform my contour cut my offset is pretty spot on but this line bleeds into my image a tad. How do I tell it to not print that line?

On top of when researching before I started selling these out of my shop. There is atleast 5 companies in the USA named Duramax

I was unaware. I thought the only thing they can copyright is their logo.

how much to ship something like that. whats the average weight in ounces.

I was'nt going to waste 48" to roll up and show since it would get ruined. Figured I roll something I wouldnt mind getting ruined

No not selling that. Just cut that and masked it to roll as an example. The ones I'm selling that im rolling up and having problems with are custom ram bed stripes 11x48 and custom duramax/dirtymax windshield banners that are 5x44

Here is an image of one I just rolled up and left overnight to show you what it does. Now I just started using these 2" tubes. Before I was using other methods and never really got a complaint unless the USPS was careless and bent it. I before was just folding them around cardboard and putting into a 12.5x19 bubble mailer and stamping do not bend on it. Never really had issues. I thought these would be more sturdy and less likely to damage. So Im guessing rolling too tight is just a no no.

Yes. Decal showing. Im waiting on one of my ebay buyers to send me the pic of the decal.

not super tight. First complaint the decal was 12"H x 30"w. Other is Ram Bed Stripes 11"W x 48"W . Shipping in 2"x24" kraft tubes.

younameitvc posted a topic in Vinyl

I am using GreenStar by USCUTTER as my vinyl of choice. I recently started selling items that I needed to roll into tubes. I have been getting a lot of bad feedbacks because the decals are being unraveled and have tons of air pockets and wrinkles. I am using R-Tape as my mask. When the decal is rolled the mask is perfectly flat, no wrinkles, no bubbles. It seems like the mask is not adhering to the backing paper so when rolled it lifts and then becomes wrinkled and air pocketed. My customers are not experts on vinyl and are just ruining their decal upon receiving because they try and squeegee them out. It never did this before and I have been using the GreenStar vinyl for awhile. HELP? Tricks, Tips? Best way to inform customers this is normal? Or is it not normal?

Thanks for the info. Right now I am still running sure cuts a lot because of all the orders I still have coming in until I get fired up on something better and obviously learning the new software. TintTek gave me a software V10 with the cutter but it seems like garbage.