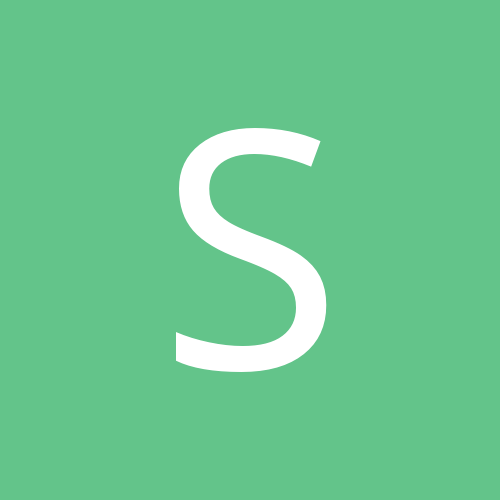 Content Count

6

Joined

Last visited
Community Reputation
0
Neutral
seattlebred posted a topic in Vinyl

So I currently make a product using spray paint and stencils. Nothing fancy or elegant, just something that's turned from a joke into a fun little gift for my friends birthdays/house warming etc. As of right now - I use a small silhouette cutter and 7mil thick clear plastic 12x12 sheets. (http://www.amazon.com/Grafix-Clear-Plastic-Thickness-12-Inch/dp/B001K7Q6Z0) This has been working out well up to now, as although it takes time to cut the stencil - I can use them over and over again for quite some time. However, if the text is over 12 inches, then I have to tape up to 4 sheets together and it is a pain! Here is the question - Is there any other material that you might recommend for this type of use? Regular vinyl is just too flimsy to set up right - so that isn't an option. Would any of these paint masks be an option (http://www.uscutter.com/Paint-Mask). I think I need to buy a new cutter just for this - which is a planned purchase anyway! (don't tell the SO!). I'd love anyones input on this or if you have other suggestions - I'd love to hear it! Thank you!

Hey, Any one have any ideas on how to best etch/engrave on a wooden knife handle? I have tried the Harbor Freight Air eraser - but it didn't quite do the job I needed it to. Perhaps there is an issue with it :/ How deep should it be able to etch on glass?

I use a heat press for it - and after about 40 secs or so, it looks perfect. I have yet to have an issue with it. I might get a few yards of 651 and try it. We have some greenstar vinyl that is just the cheap stuff.

Yep - I do some sublimation and then also some HTV - which works surprisingly well! Been through the dishwasher a lot and still holding strong. I just wanted to see if anyone else had used other vinyl for it.

seattlebred posted a topic in Vinyl

Hey, Just a quick question from people who have maybe tried this in the past - I'm looking for the best vinyl to use on mugs/ceramics. I use heat transfer vinyl as of right now - but thought I might try some other types if people have some experience with them? Perhaps the 751/951? Thanks!

Hey, New member here with USCutter. I recently set up a small business on etsy and have used the silhouette almost exclusively for my needs. Luckily for me the etsy shop has taken off and now I'm running the machine ALOT. So I was thinking of upgrading (as USCutter have some nice deals right now for the SC cutters (http://www.uscutter.com/SC-Series-Vinyl-Cutter-Free-GreenStar-Vinyl-Starter-kit). Would I be better off with the SC - or do I lose any of the intricate work that the silhouette can do? Does the SC series struggle for detail work. What I mainly do is 3.5 inch logos, images (single color), etc. So not too intricate - but some of them can be cursive fonts etc. I'd love to hear some feedback from you guys before I pull the trigger!