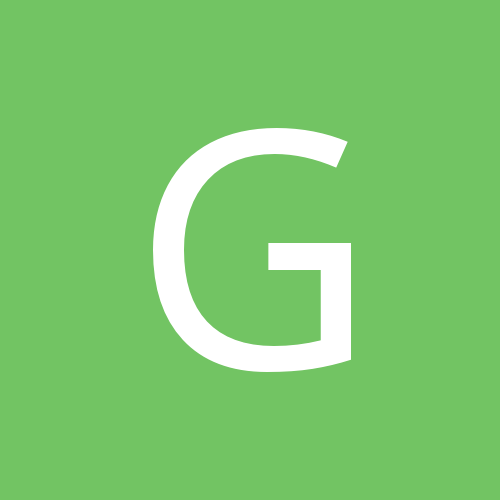 Content Count

4

Joined

Last visited
Community Reputation
0
Neutral
About gez29360
Rank

Newbie


Birthday

January 1
I have an entry level MH cutter and I'm impressed with how well it works for the price paid. I'd like to hear from people that started with an entry level machine and have used several other machines. I'd like to know what the benefits are of a higher end cutter.

I can probably find this answer on youtube but have been unable to find it here. Your post is the topic I am curious about. I need to learn how to make multi color decals for people to self install. I need to learn how to create the final product efficiently. I understand the use of registration marks, but what is best practice? Do you remove layer 2 from its original backing and then apply it to layer 1 as if you were applying it to a surface and then continue to do that until all layers are on a single backing? I think this trade is best for designing the decal, cutting it and applying it for the customer. Right now this is a hobby and small money maker (very small) while I have a full time job and take care of my kids too so most of my work is sold online. The in-person stuff can be tough for me to find the time to install for the customer,

On the window I was referring to, it had some curve. I squeeged the hell out of it, but there was a thin layer of water under it, like a drop of water that was creating a suction. I also did spray the paper (tape) with the solution several times and let it set long enough that it looked like it was lifting off all by itself. So to finish the job in a timely manner, I went dry. Mopar691, how do you do such a large piece dry? plenty of patience and experience I suppose!

I was applying 651 to a rear window the other day, using splash, and I had one heck of a time squeegeeing the Water out from behind the vinyl. Most of my issue was with 1 inch letters. Larger items were not an issue. I'm guessing that it is not recommended to do a wet application for 1 inch lettering. I will be searching through to forums to learn techniques. I was doing a rear window advertisement that had lots of lettering. I wanted to apply several lines of text at once, mostly so I could keep the lines parallel to each other, without "lining it up" myself. Any tips?