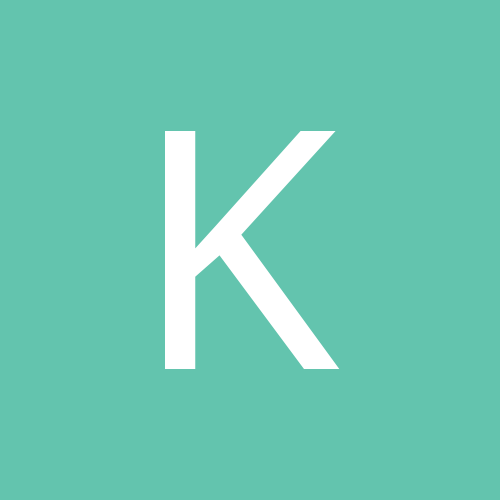 Content Count

17

Joined

Last visited
Community Reputation
0
Neutral
sounds overwhelming but I'll give it a try when I get my Cricut mat today. Thanks a bunch!!

Thanks, Can you tell me where I can find some tutorials specifically about the LP2? I;m a novice at this so I pretty much need the basic info.

Hello Members, Please forgive me for asking this question cause I'm sure it's been asked a million times, however, I've done research but can't locate any info. I have the LPII and I would like to do things such as engraving, scoring, stenciling, cutting thick materials such as thin wood, leather, etc. Basically, I'm wondering if it has the features of a Cricut Explore. I've had my LPII for a while but never learned to do much on it. Any help that can lead me to better understanding the capabilities of my LPII will be greatly appreciated. Thanks in advance.

Hello Speedoggy, USCutter doesn't have the penholder in stock. Is there a compatible item for pens, markers, and maybe an engraving tool? Thanks in advance

kays1207 replied to jbthrock21's topic in SignBlazer

Is there a free download for Cadworx and Flexi?

Thanks Slice&Dice!!! I see how you earned your name because you definitely sliced and diced my problem!!!

Should I have followed these directions when I downloaded the program? I found this under readme on notepad 1. Install SB-6-setup.exe (deselect options for shortcuts. After install, don't launch it yet) 2. Install SBE-update.exe (Select option for shortcut on desktop. After install, don't launch it yet) 3. Install SBE-patch.exe 4. Now click on shortcut on desktop. You will now have version 6.05. Is there a free version(not trial) of cadworx or something similar to it?

When I copy an image from inkscape or scal and then right click to choose paste option on signblazer it's not listed as a choice. Am I supposed to specifically press CTRL + C and CTRL + V to see the paste option?

If there's a video I can watch that would be great.

I've tried to paste an image from Inkscape and SCAL and still doesn't get an option to paste the image. What I would like to do is start and complete image and/or text job in Signblazer then transfer them to SCAL to cut. I prefer using signblazer because of the ease to arch and shadow,etc. Is it possible that I could have downloaded a SB version that isn't allowing me to use all of the functions that's provided? If so,please give me a link that will do so. I thought I downloaded it from this particular forum but I'm not so sure. Thanks in advance.

I'm new to the business and would like to be able to provide a variety of options for my potential customers. Please forgive for asking so many questions, but how would I do that?

It doesn't allow me to click on the vector button. I saved a test image but my computer won't allow it to open. I wanted to see if I could open it in SCAL. I really like the features and options on SB than SCAL. Thanks for responding though.

I have a laserpoint 2. How do I get full access to signblazer such as being able to vector images,etc?

If you choose the WYSIWYG option on the computer, will it start exactly where the blade is? If so, its still not working for alignment. I insert the vinyl directly against the right side of the cutter and when it starts cutting it moves over about an 1 1/2 inch over causing it to waste vinyl. Then I tried to move it over but it doesn't cut in the right area. My paper is about 20 inches wide. Is there a video that can help me with alignment and cutting multiple images? I'm new to this vinyl cutting process and doesn't want to keep wasting vinyl.

Hello everyone, I just purchased the Siser glow in the dark vinyl for the first time. I noticed that the has a very faint glow. I haven't heat pressed any tshirts because I may need to get a refund because it may be a bad roll. My question is; does the vinyl have to be heat pressed, then put in the light to charge in order to have a better glow?