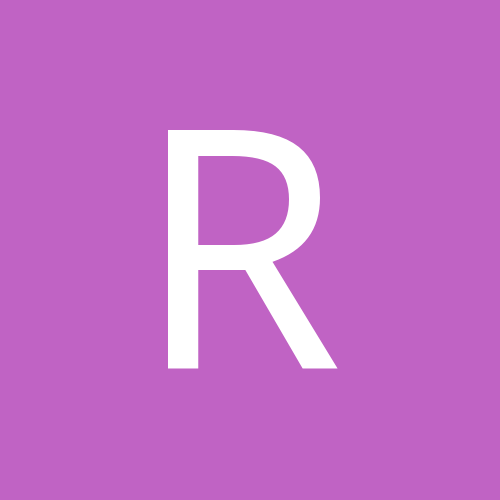 Content Count

73

Joined

Last visited
Community Reputation
8
Neutral
I may have to use a simplified version of my logo for the hats then! I appreciate your help. I'm going to practice a little bit more. I have some extra hats just in case.

Hey I've been really busy lately, so I just got around to trying out the brick. It is a tough cut. I'm going to try a new blade maybe. It seems to cut deep enough most places, but corners it seems to not be cut through enough.

Thank you! That is exactly what it is. I'll be putting my logo on a few hats this way for something different until I can save for an embroidery machine thanks again!

Hey everyone My friends company got these new hats, the logo is rubber, but its cut out like it was cut with a vinyl cutter. Does anyone know how this is done, or what material is used? I'll attach an imgur album with some pictures because it's kind of hard to explain. Thanks for any help! http://imgur.com/a/YlSglmX

Nice idea. I was thinking about going further towards the light and taking the light out and trimming it inside the hole and putting the light back, but like you said, it won't be centered in the bottom. I was also thinking about making it stop at that bottom intention so I don't have to go too low, and it won't be as obvious if it's not centered. That's true, maybe I'll try that when I have a day off, thanks for the idea!

So I guess I'm going to go ahead and order some 751 in the color I want. I'll wait until tomorrow to order in case any of you have suggestions on something else to use. Depending on how long it takes to get here, I may try to install next week, and I'll keep you guys updated. First I have to work on getting the original 4x4 sticker (I'm not calling it a decal) off. @Dakotagrafx when I was looking for an image to use as an example, I was searching Google and a thread came up with you in it from I believe 2014, and it had your truck, so I was hoping you would reply haha.

That turned out really good! So did you end up taking it off and replacing it with something else? Did you only post the picture here when you got the letter?? Luckily, the design I am doing is my own logo :), my truck is going to be " Rooster Edition. I have lots of ideas that are not "over the top. It's crazy to me that you got the letter. I see so many small decal websites with these "bed decals" selling the ram head ones. I'm thinking about trying to do it with some cheap vinyl, but what would suck is when I get it on good, I'll know in my mind I have an inferior product on my truck.

I won't heat the bottom crease. I'm thinking, I may be able to cut the whole thing perfect so I don't have to mess with the fender much. I was out looking at it and I think i can squeeze it between. Do you have any tips on how to keep it straight? Just the basic hinge method? Also I've never used knifeless, does it fine with regular 751, or only wrap vinyl?

Oh I plan on making extras for sure The black strip is going to have some design in it, so knifeless tape wouldnt work to well for me. I've never worked with wrap vinyl, can I use it on my cutter just the same as cast? Edit: knifeless may work. It may work for one of my other projects as well, again something I haven't used.

Hey everyone I got a new truck the other day and I want to add some decals on the paint. I want to add a vertical decal on the back of the bed, like in the image attached. The other attached image is the same bed style as my truck (neither of these are my truck, just internet pictures). Now when I add it, I may go over the wheel well fender area a little, which is what worries me. I don't want to have the contour/body line of the fender pull the bottom of the decal to the side, ya know? I was thinking heating lightly with a heat gun would help. I was thinking 751 would be the best for me to use. Any suggestions?

Hey everyone You l have helped me a ton, now I have another question. I am going to purchase some Siser Easy Weed. How does this cut compared to regular vinyl? Do I need to cut faster, slower, heavier, lighter? I know weeding can be a little more difficult. Is there anything special I need to know about? I'm going to buy a cheap eBay heat press with hat attachment. I am not making things to sell, just for personal use and to play with. What shirts and hats are good to press? What's a good source for shirts and hats?? Thanks everyone!

The ends don't curl up at all. I did a sample cut to test this vinyl, and I mean the vinyl does not release from the backing paper. The vinyl just stays on the backing paper instead of sticking to the transfer tape.

Hey everyone So I have someone who wanted a decal on glittery vinyl. Got some ordered and cut the design (very simple design), but the tape will not stick to the vinyl. The glitter vinyl is textured, almost like sandpaper, so i understand why it wont stick. I used the high tack clear uscutter tape, and high tack paper tape. I was thinking trying the paper tape with some hair spray on the tack side. What do you think? Any other suggestions? Thanks!

I have some of this, but when I use it with 951, i can't seem to get the edges and corners of th4 tape to stick to the backing paper.