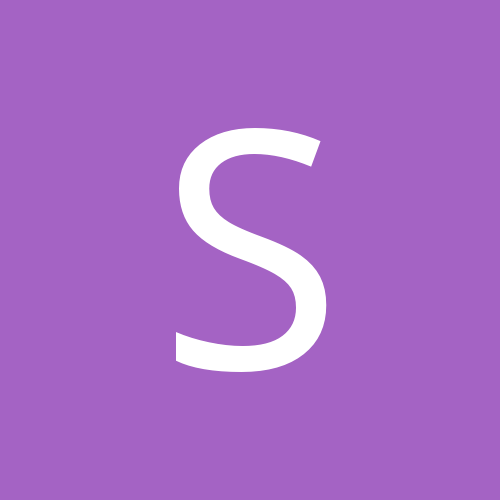 Content Count

58

Joined

Last visited
Community Reputation
3
Neutral
About SpareParts
Rank

Advanced Member


Birthday

January 1
Thank you so much, but I am getting the bad format message on this one as well. I can't figure out why it will not import for me.

Does anyone have the Semper Fi "logo"? Found it on here once through a search, but got a bad format message. Anyone have a good eps?

I haven't been on in a while so maybe I missed it, but was area where you could list things for sale removed? I have some new rolls of app tape I don't need and thought I could list them on here. Is that just no longer an option?

I did just send a request for a sample of the AT-75 and did get at least an automatic reply saying they had received the request so maybe something will happen. Thank you so much for the info!

That is the address I sent to as well. I can't figure out why it is not working for me.

Wow! How did you go about contacting them? I sent e-mails (3 now) through the form on their website and got nothing. :-\

I have contacted them twice through their website, but didn't get any response either time.

My idea of large isn't that large. I'm talking like 15" x 24" or something like that. I don't do the super large stuff.

I have found the at-42 still in stock at a couple places, but still need to figure out what to use for when the supply dries up.

I am having major app tape problems. I used to use R-Tape Clear Conform AT-42 which I loved and had no problems with. R-Tape discontinued it recently so I was forced to get something else. I bought a roll of MainTape PreView Plus and have had quite a few problems with it. While it looks and works great for small decals it has been awful for anything medium or large sized and anything with multiple layers. My main issue is horrible wrinkling if it is rolled or wrinkling after a day or so if it is stored flat. This isn't just a few wrinkles, it looks like the decal has been to the sauna even though the tape went on perfectly clean. I use larger diameter tubes for shipping and always roll the decal facing out. It goes in looking perfect, but then wrinkles right up within minutes. Also, if I am doing a multi-colored decal where the vinyl is layered over another piece of vinyl and then lifted to be placed over a third color, again with horrible wrinkling/bubbling. I just bought a roll of R-Tape Clear Choice AT-60 and though I have not tried it out yet it looks to be exactly the same as the MainTape so I fear it willalso wrinkle when rolled. Does anyone know of an application tape that is very similar to the R-Tape Clear Conform? Or something that does well when rolled? Is the R-Tape AT-75 the same as the AT-60? I do not want a paper tape and greatly prefer a film to any paper. Please help!

Oracal 651 is exactly what I used, and I cleaned the surface very well with alcohol. Glad to hear I should be good!

Thank you both. I got a little concerned because the day after I made the sign I set it outside (on a hot surface ) and a small area on one of the decals lifted a tiny bit and began to curl under. It was easily fixed, and I do think it was only due to being placed on a hot surface, but I just want to be sure the decals will last on the coroplast.

I made my first coroplast signs recently. I am wondering how well the vinyl will last on the coroplast. One of the signs will be indoors so I am not at all worried about it, but the large sign will be hanging on the outside of a school building. Do I need to use edge sealer on the vinyl or will the decals do okay without it?