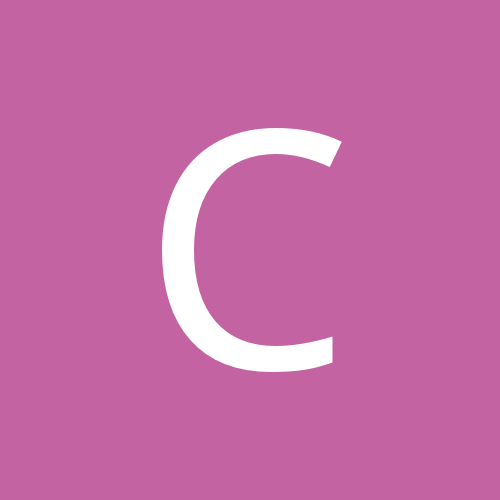 Content Count

23

Joined

Last visited

Never
Community Reputation
0
Neutral
About c4l3b
Rank

Member


Birthday

01/01/1
Contact Methods
Website URL

http://www.calebkraft.com
"What does the team of engineers say?" they are electronic engineers, so they say the heating is no problem. Probably create a thin heating strip with some nichrome wire and aluminum plate. The elctronics to control that will be easy. Unfortunately, without specific spec sheets on everything they aren't offering many thoughts on the ink delivery side "company is from India - yeh right I'm going to do business with them LOL" Its worth a try "I dont see how that could work. Solvent ink is called solvent for a reason, it has solvent in it and even mild solvent ink has enough to eat through just about anything. I cant see it being a reasonable option really. You would have to come up with some sort of pre and post heaters, replace every inch of tubing and anything that is plastic that the ink will touch. Trust me when I tell you solvent ink will eat through just about any plastic or rubber. I'm not saying that it cant be done, just asking if it is worth the effort?" Solvent printers use plastic tubing and carts. Sure, the ones on my machine may not hold up. I can probably find some that would, or even justify the loss if it only works for a certain amount of prints. That being said, it still just may not be worth it. "i think that this could be possible. i have a cj 500 converted. the tubing needs changed later on that. but the capping station only had to be changed because the old one had pads in it. the new one has screens. the pump had to be changed out because of the tubing. the tubing could have been changed out with out a problem, but i just went ahead and bought a new pump. as for the heads the use the same head as the pigment ink. you just have to make sure that they are flushed before you put solvent ink through it. the heaters could easily but done. also ihave printed with out them because i could not be there to turn them off when the print was done. " This is where I'm currently researching. From what I understand, the heads will work, but what about the ink delivery system. I have an Epson WF30, they don't have a pump... is that a necessity with solvent? I'll look into the models you listed and see what I learn.

you can get inkjet printable vinyl at papilio.com It will come out decent, but not the same as what you see from the big shops. The big ones are usually using solvent printers or silk screen systems. These are expensive and huge.

Just found this: http://www.splashjet.co.in/product.asp?productid=136 can anyone verify that it works? The heating elements won't be a problem.

Been using a CIS wf30. Seems to work ok, but I'm still lusting after a solvent printer. Its really the texture of the papillo vinyl sheets that I don't like that much.

The hand drawn stuff turned out kind of cruddy. Apparently my skills with markers aren't on par. I pretty much just lost interest and went to printing digital stuff instead.

OK, I have access to a team of budding electrical engineers and I want to make a conversion kit for small inkjet printers (like the epson WF series). I'm a pretty realistic guy and will be sure to post if we find that we just can't do it, or can't do it reasonably priced (I hate hanging threads).I'm in the brainstorming phase and understand that the chances are slim. What I'm looking for is a list of requirements to go to solvent. so far, the only solid requirement I can find is that we need heaters before and after the print. So, I have questions. 1. print head/cartridge --- I've heard that the solvent ink will eat the plastic. Is this true? Would a regular dye ink cart for an epson workforce be able to handle solvent? would it be a slow death, or immediate? What about the tubing on a cobra ink system? Looks like mild solvent would be the safest bet? 2. heaters --- what temperature has to be achieved? How tight does the temp control really have to be? Assuming that we'd be using mild solvent a heater on the head itself wouldn't be necessary would it? looks like I have a variable temp range of 20-70C(68-158F). is this right? 3. what else? if anyone at solventprinterconversions or cobrainks wants to contact me, feel free, I'd love to talk.

I have a wf30 from them. Hasn't had any issues at all. Your first post didn't seem bad to me, actually you said his turn around time was decent. Glad to hear you got going again.

I can't seem to locate the pictures of these on our vehicles, but here are the designs. All of the VW ones are for a group of us that camp together regularly

Here are some personal ones I've done. I'm trying to find pictures of some of the others as well. --chimp in top hat is 2 layer greenstar vinyl. -- 1up glowing mushroom is 2 layer, obviously not outdoor rated. Probably should have done 1 layer, but I didn't want my phone logo showing through.

@boosted, Thanks! I might buy one from them just to avoid having to get all the stuff. Anyone else back up this company?

Looking at the waterproof permanent white vinyl at papilio, at qty of 100 (8.5x11) it is 72 cents per sheet combine that with this review of the epson workforce c40... which states 19.3 cents per page full color (down to 15.6 with the high yield cartridge) "Unfortunately, the WorkForce 40's ink costs are high. At the time of our review, the $17, standard-size black cartridge lasted 230 pages, or an outrageous 7.4 cents per page. Each color (cyan, magenta, yellow) cost $12.34 and lasted 310 pages, or nearly 4 cents per page--making a four-color page cost 19.3 cents." that leaves us with 91.3 cents per full color page of vinyl (72+19.3). Sound about right? Add UV coating to that as well I guess.

I've been researching this for a while, read the entire thread. I plan on doing small runs of relatively small stickers 2"x2" to letter size at max. -I'm thinking of going the Epson WF route, seems fairly cost effective. -I'll probably use Frogjuice, since I'm horrible with application What I don't see anywhere here is a cost analysis. I know it is difficult because each sticker has a different balance of each color, but I'd like to see something like.... THE epson wf30, printing full page rainbows(equal amounts of all colors) comes out to xxcents per letter sized sheet. I swear I've seen this kind of breakdown before on consumer photo printers. Any thoughts?

Yes I did, thanks! I'll be testing out standard fine tip sharpies this weekend, but I somehow suspect they'll bead/fade.

I'm currently using Oracal and greenstar for my stickers. They're turning out great. A few friends and I have thought about making unique hand painted/drawn stickers to sell on Etsy. I already have the material sitting around, why not? I've seen a few threads where people are painting vinyl, but usually airbrush or rattle can. I'm interested in brushing it on or possibly just using permanent markers. My questions: -what kind of paint would adhere well and not fade quickly? -should I seal it afterwards? -what kind of marker will not fade quickly? -is there any reason that the vinyl I'm already using wouldn't work? Here's an example of one of pen, though this specific image probably wouldn't be used since It is based off of a popular photo that I don't own. Here's an example of paint, though this one is digital, you get the point:

c4l3b replied to c4l3b's topic in Vinyl

I have the cheapo 15x15 from powerheatpress.com. I don't have an infrared thermometer. The sample of siser from USCutter melted great. This siser does not, though I guess it is acceptable if I'm more aggressive with it. I've ordered a roll of siser from USCutter now to compare.