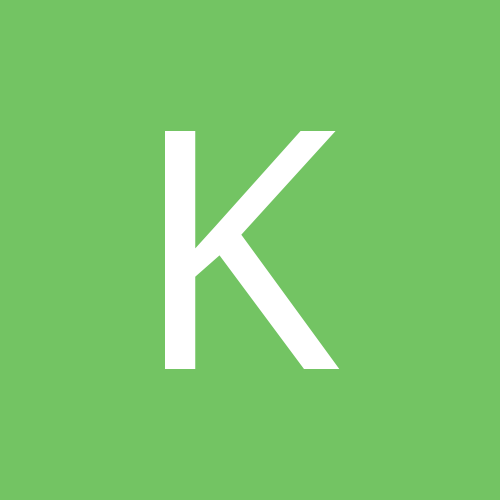 Content Count

76

Joined

Last visited
Community Reputation
18
Good
If vectormagic cant handle it I doubt you will have any luck with Illustrator or Corel Draw, even Inkscape for that matter. You can try Ebay or Amazon for CS6 but not for a couple hundred bucks, closer to $ 600.00 to $ 1000.00 for older versions. I would download inkscape and get the basics down before spending the money on a professional program, for what it is Inkscape is great. If vectormagic can't handle it , you will need to learn to draw paths and node edit and inkscape is the perfect price for that.

Like others have said layer them on the car. First layer dry, second layer wet to line everything up,then squeegee well to get all the liquid out. When you layer them before application it looks good but applying it to the car will force air between the layers and it will never look right, the small bubbles will go away after being in the sun for several days but the large ones need to be punctured and hit with the squeegee. Trust us when we say to layer them on the vehicle we speak from experience.

I would do the doors for $150.00 installed, $250.00 if you have to remove old decals. I just finished about 2 dozen trucks doors and 5'x2' graphics for the box, with removal of old graphics I charged anywhere from $600.00 to $800.00 for each truck depending on how long it took to remove the old graphics.

kal259 replied to Eastwood's topic in Vinyl

In the past I've used 631 as a mask on drywall and glass with great results, assuming it will stick to the wall. With 631 I found I get the best results peeling the mask shortly after the paint gets tacky, if it dries you could peel some of the latex with the stencil. I've had problems with a few brands of spray mask on cars, havn't used real spraymask since.

kal259 replied to may0024's topic in Flexi

Had a similar problem about a year ago. Flexi and Sentinel were no help. I installed on a new pc dedicated to run my cutter, Flexi wasn't seeing the key. Looked at my laptop and compared all the installed files for sentinel. Somehow one file that needs to be running in the background at all times was missing, copied it from the laptop and put it in the pc, everything has worked fine since then.

Just need to vent. Customer calls needs to push a job scheduled for Friday up to tomorrow, 4 trucks. Doors and 5' x 2' for the box, 2 color 751. So I say ok. Start cutting the job, all the doors are done. Start the box decals. On the second one Send All Colors gets checked somehow. Just wasted 5' of vinyl. The third comes out great and on the fourth my tracking goes way off, vinyl gets crunched up in the corner and I ruined another 3'. Start taping all the vinyl and in the middle of the roll its like there is no glue, have to peel back as best I can and retape, now I will have bubbles to deal with tomorrow. It's just after 11, I've been up since 4 am and still need to cut and tape truck #s for the hood sides. I really hope tomorrow is a better day. Thats my vent I feel better now,LOL.

1

kal259 replied to kal259's topic in Fonts

Thats it, Thanks for the help.

How long would it take you to use 10-20 50 yard rolls? Vinyl does have a shelf life, it gets shorter if not stored properly. I try not to keep more than I need, for large jobs I order fresh rolls from local vendors. If i can't pick it up they can usually deliver next day.

kal259 posted a topic in Fonts

Need help, Customer claims it's Helvetica Nueu. Can't find a match on WTF or anywhere else for that matter.

It looks like the text is subtracting from the mountain. Since the logo is reversed I would guess the text goes on the window first then the mountain? I would group all the text, then pull the mountain to the top and leave it as a seperate layer. If you are trying to cut the text from the mountain and have the keep the outlying parts I would duplicate, subtract, then weld the rest of the text to the mountain.

kal259 replied to BrandonJ's topic in Vinyl

I remember seeing alot of posts on one of the forums awhile back about problems with 651. White usually gives the biggest problem, maybe it's a little thinner than the other colors. The biggest problem I have is a few random letters not releasing form the liner. I almost always use 4076 for everything, a little overkill I know but I've been using high tack forever so it's what I'm used to. 751 is much better, weeds and release is a dream and is only a little more money.

I've used vector magic,illy, and inkscape. Inkscape works just as well as the others and it's free. Just keep in mind that no matter what program you use the end result will still need some node editing. Trace programs are great for a starting point but more often than not there are too many nodes and the end result is usually lacking compared to original work.

It's cutting great, Now if I could just get my son to weed it, tape it, and apply it to the substrate I would have it made.

I also set everything up in the Cutting Controller, and Flexi. Panel size would not change only on the cutter, not sure why. If I recall I had to go to menu, media and somewhere in the media section it can be changed

My son figured it out. Plotter was still set to 60in., Somehow the Auto Panel button was active on the panel screen. Thanks for the help. I think I'm going to start unplugging everything when I'm not using it, with my surge protector fried now. My son is sending everything now hope it works, I have to deliver first thing in the morning and it's for my best customer, can't afford to lose them as they pay well and upon delivery.