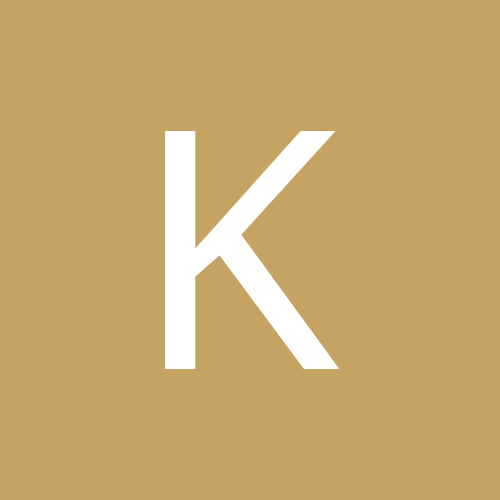 Content Count

97

Joined

Last visited
Community Reputation
2
Neutral
About kboyte
Rank

Advanced Member


Birthday

01/01/1
thanks Jaybird, I will be redoing it soon. I cleaned with alcohol but will be getting some Purple power to clean with also.

thank you all for your responses. I will check the rain-x issue then move to a higher grade vinyl if needed. I don't keep over 651 in stock because its more expensive and I have never had and issue before although I have never installed on the front windshield always the back and I don't think people put rain-x on the back too much.

So I installed a decal yesterday to the top front windshield of a truck. I did this with white Orcal 651. It wasn't cold yesterday but it was over cast. I get a message this morning that some of the letters is falling off. They sent me a pic. It started raining sometime during the night and the windshield wipers pulled off some of the letters this morning. Do you have any suggestions on why they would have peeled? This was my first windshield. I have installed on back glass with a wiper without problems. May the glue did not have time to adhere well enough? I will be replacing but for future reference I don't want this to happen again. Thanks for any advice in advance.

Where is the best place to buy blank sign material. I do this on the side and have had several requests todo larger signs than I've ever done. Most places require a Tax ID or resell #. Does anyone know a place that sells larger pieces of materals? thanks

Was u having the problem with the blade looses pressure? I'm having this issue now. Please let me know if this zchip worked for sure and do u have any left ! I have a MH721.

I have a MH series cutter and started having problems with the blade. It doesn't seem to keep the pressure that I set it on. I used to cut at 40-50 pressure but now it will cut a sample piece fine but when I cut the design its like it looses the pressure then I can't weed the design. I have changed to a new blade but still didn't work. I have not logged a ticket has anyone else had this problem? Looking forward to hearing your experiences. Thanks in advance. Kim

Wow! All these high speeds. I never have cut over 20-24. I'm gonna have to try these faster speeds.

Thanks. I'm wanting a surface for other things too. Just wanted to see if I would be able to run SB on it. Thanks for the responses.

I am wanting to replace my laptop that is about to die with a Windows Surface PRo 2. Does anyone know if the signblazer program will work from a tablet? or if it runs on Windows 8?

I've had trouble pricing these as well. I usually do $15 for one sided one color. $20 for two sided one color and up from that. I don't get request for these very often thank goodness. I have applied on both sides with out a under layer. I've never noticed that the back side shows thru. People kinda look at you funny when you price something like that and they see signs along the road that says"signs like this just $.99 each). Hell, I pay that for the coroplast not including the stake.

thank you so much. it is perfect!

Does anyone have the National Beta Club vector? There is not a good logo on the internet to vectorize. Can it even be used on a shirt for a local school Beta Club? thanks in advance Kim

I love the clock. I'll have to make one for end of school gift for my son's math teacher.