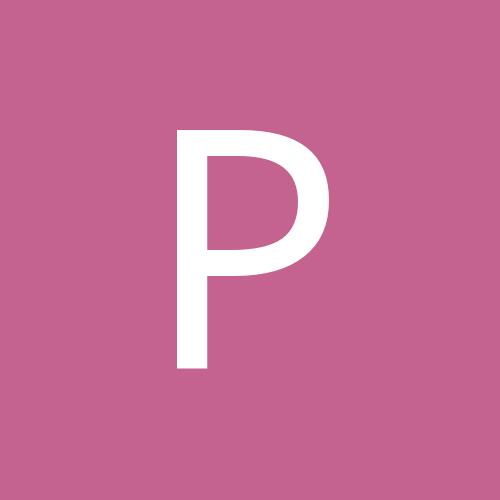 Content Count

27

Joined

Last visited
Community Reputation
0
Neutral
About PBR Allstar
Rank

Member


Birthday

01/01/1
PBR Allstar posted a topic in Fonts

Any help is appreciated. Close is good enough.

I need an ID on this or suggestion for this font, especially the #2

I need an ID on this or suggestion for this font, especially the #2

Thanks, I'll try some of those suggestions this evening. Is there any benefit to a 60* blade with the easyweed? And how much speed should I drop? Pinch rollers are okay, it's creation game little wave between the rollers and blade, not actually slipping the material. So the concensus is that I should be able to cut this detail on easyweed and I'm not wasting my time?

So I'm having a little cutting issue with siser easyweed. As the rollers transfer the material I can see it bunch ever so slightly as it pushes the material towards the blade, this results in a tiny bit of slack when it changes direction. This is something I've noticed before, but it hasn't given me much issue until I went to cut this graphic that has some oval pinstripes around it. The oval is about 10" wide by 6" high and when it cuts I can't seem to get the lines parralel, they have a slight variation in thickness. I haven't goofed around with a ton of settings yet as I don't want to kill a bunch of material. The graphic cuts perfectly in vinyl so I know it's not the image. I might be trying something that just isn't possible with easyweed? Here's where I'm at right now: MH-refine 24" Sharp 45* blade. 300mm/s 50gram cut pressure Blade depth seems good, I can barely see the outline on a piece of backing

Okay, the stuff I used years back had a hard time staying stuck on any thin lines, or sharp points.

Been several years since I played with some cheap HTV, so I decided to get some siser and mess around. The graphic is from a race series I started then added a few graphics for a guy I sponsor engine work for. How is the durability of the siser easyweed? I applied it at 310 degrees (checked with a thermocouple) for 15 seconds using an old hobby lite press.

A friend of mine wants to run this number 5 on his race kart in tribute to his dad that ran the number on his sprint car, unfortunately this was the best photo of the number he has and it's a bit out of my scope. Anyone have a similar font or want to take a stab at it for me?

Yes, door is on a 3500 dodge single cab, graphic is 48" long.

Local sign shop wanted $500+ for this job on two doors (it's in a pretty upper crust area). I did it for $300 cash and I almost feel bad. 48" wide, installed, no removal of old graphics. I don't normally do things for other people, just my own personal stuff, but this is making me rethink that a little.

Mb20, thanks a ton, that was an awesome tutorial!

overmyhead, tried that real quick, thought I had it then realized I was working in wire outline. Here is where I'm stuck now, see attatched file. Matilda.SBD

Mb20, no, that's all Ive been able to pull off. Overmyhead, I'll give that a try in a little bit.

Okay, I'm trying to just put an outline around this image I drew, but I'm struggling with the typical inline/outline/expand features. I just want to do say a .05 perimeter outline with a .05 offset. When I try to do it all I can manage to do it outline every detail of the image, not just the perimeter. Can someone walk me through this one? Thanks, Ford. Matilda.SBD

Thanks for the replies, I might be a little heavy on the squegee, maybe I should pick up a felt squegee? I'm using the RTape clear, medium tack and I'd like something a little less sticky to be honest. I do a lot of plastic go kart bodies which have a semi smooth finish, and you have to kill it with the squegee to get them to stick, but that's like a catch 22, works the vinyl even harder into the transfer tape. Any opinions on a low tack tape?