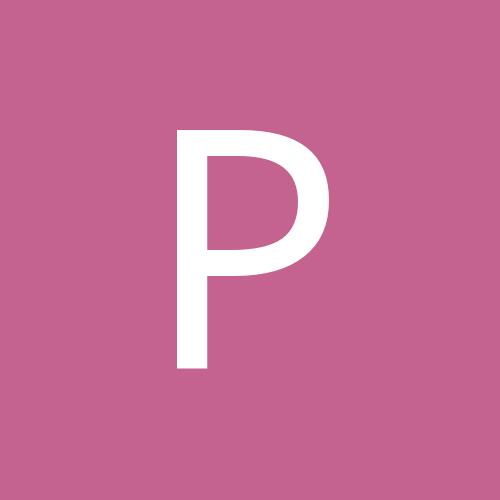 Content Count

49

Joined

Last visited
Community Reputation
0
Neutral
About PBR Allstar
Rank

Advanced Member


Birthday

01/01/1
Recent Profile Visitors
The recent visitors block is disabled and is not being shown to other users.
Okay, Forget everything. I opened the driver file and installed the usb driver, fumbled through selecting different ports, and well I think I'm back in the vinyl game! Not sure what is up with the Serial port but I'll just let it go for now. thanks again to everyone that has helped the last few weeks, especially S&D for the patience and detailed responses.

I tried taking a video of what it's doing. 61880750096__65646ABE-3C29-42D0-A22D-2F1FB8E09B96.MOV

I was just sending you a pm when you replied! LoL. the cutter head movement when I press "cut" Is the exact same as when I press "reset" on the cutter. It advances and reverses on the y axis, goes to the right stop on the x axis, then drops the blade for a split second on the z axis. It doesn't have any relation to the size of the design selected to be cut. I've tried several different files.

I tried, it does the same thing.

Not sure why that pic posted horizontally. also, this is the 7.0 version slice&dice linked me. There is no option for the mh721 that I saw in the cutter menu.

I feel dumb, it's been so long since I set this thing up originally that it's all foreign now. Got a new computer running Win7 Pro, SBE installed fine, all the previous problems that I had with work not transferring to the cut window, etc seem to have been resolved, now I just need to get the computer to talk successfully to the cutter! It seems to be working partially, as in not giving me any comm errors but all it's doing is advancing and retracting the vinyl over and over again as if I was hitting reset on the cutter until the "sending output to cutter" status bar completes a couple cycles then it stops. I do have it plugged in with a serial cable now (previously I had a usb cable as the old computer didn't have a serial port) thanks in advance

PBR Allstar replied to PBR Allstar's topic in SignBlazer

I've looked at some of the optiplex machines, I'm thinking win7 might be my best bet?

Okay, so my issues with SBE turned out to be a dying computer. That said, I need a New/Refurbished PC which is the best Windows version to run SBE? I'm looking for links and suggestions (I just need a tower). Would like something with a serial port. I will only be running SBE and Inkscape on this machine, once or twice a week tops so it doesn't need to be able to accomplish more than that and maybe the occasional image grab off the internet. any suggestions or feedback appreciated, links also very much appreciated. Budget is a concern for me at the moment.

I "should" be able to add more memory fairly easily though, correct? The DDR2 that it takes is basically free nowadays I think.

Okay, computer has been diagnosed with a failing hard drive and iffy USB connectivity which I was told was the sign of a failing motherboard. so, I'm looking for another tower to just kind of get me by for now on a budget. All I run on this machine will be SBE and Inkscape. I found this one but am here asking for opinions/options? Keep in mind budget and I want pretty much plug and play due to my low grade tech skills thanks again in advance. Dell Optiplex, Intel Core 2 Duo 2600 MHz, 500Gig Serial ATA HDD, 2048mb Memory, DVD ROM, Windows XP Professional-Power Cord (Renewed) https://www.amazon.com/dp/B0085M34H6/ref=cm_sw_r_cp_api_i_v.zkFb3SKQKZB

I was told by darcshadow via PM the Tripp Lite cables work better than most with windows 10 because they update their drivers along with windows updates? I still want to get my primary machine up and running again, but really wouldn't mind having a back up option.

I'm going to drop it off with a local computer tech, I'm honestly in over my head at this point as far as making sure the OS and hardware is in perfect working order.

Is it pretty straight forward at that point or is there still a lot of hoops to jump through? I have SBE running on my win10 laptop but have only really read headaches about trying to make it talk to the Cutter?

Well, I went a bit more aggressive with the registry cleaning and now I can't even restore it and it just keeps cycling through a "windows did not start normally" screen. I checked all the mirror settings but it's not a consistent problem like that. Some files open fine, others totally screwy. I really feel like it's an OS problem and the way it's interfacing with SBE. Like I mentioned, I installed the program from the same USB drive on my windows 10 machine and it's all flawless (minus the whole actually understanding how to make it communicate to my MH cutter) I'm going to wipe the whole thing and start over. I have everything backed up so it's not a big deal.

I've been really busy and have put this down for a while but I'm back to try and figure it out again. here's where I'm at: unistalled/reinstalled has done nothing installed SBD on my win10 laptop and it works fine, all my files look fine in the edit window and cut windows unistaled, ran CCleaner, restarted, ran again, restarted and installed SBD, still doing the exact same things as before. (Jumbles when opened in cut screen, freezes when pressing cut in design screen, sometimes a phantom box will appear even if it's drawn in a new file) images are of a new file, one text word, welded/grouped, pressed cut. Once a jumble transfer, once a frozen screen with phantom selection box.