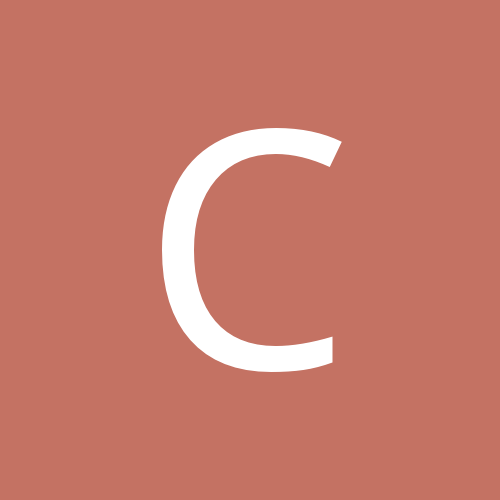 Content Count

146

Joined

Last visited
Community Reputation
0
Neutral
About codogs
Rank

Advanced Member


Birthday

January 1
Very good tutorial. Thanks again for taking the time to create these.

Excellent job, thank you for taking the time to do these.

Thanks for the file, I just grabbed it too.

Check out this thread: http://forum.uscutter.com/index.php/topic,3223.0.html

That's awesome, makes me laugh just thinking about it. She's got perfect snipe hunting form!

There was originally a picture in the first post (decal on a porshe), which has since been removed for whatever reason, I'm guessing by the original poster since they modified their post. I think that's where the confusion is coming from and why the first several comments are legit and refer to the nice car.

No doubt. Great idea Joe, I love it! I don't think you can go wrong making it with NES or Atari. Both systems were so popular.

Here's the method I use: Once you put the application tape on the weeded vinyl, you can use a ruler and mark out the horizontal & vertical center lines (on the app tape) for each graphic being applied. I just use a regular pen for this, and a clear ruler makes it super simple. Here's the ruler I use: http://www.staples.com/office/supplies/p4_Staedtler-18-Graph-Ruler_134401_Business_Supplies_0_10051_SC1:CG821:DP4141:CL162325:SS1025736 On the magnet material (or *most* substrates), you can use a grease pencil to mark out any guiding marks needed. I almost always line out the standard vertical and horizontal centering marks, then any additional guide lines as needed if the graphics are chopped up into various pieces. I use very light force when using the grease pencil, which makes cleaning them off easy (soapy water works for me). If you're not sure whether the grease pencil will clean off completely, test it on a small sample first. For grease pencils, I have about every color imaginable and use the lightest color I can get by with on the substrate. I've seen times when it's difficult to get black grease pencil markings off white substrates if a lot of force is used. I generally use the hinge method (wet) when applying vinyl, and clean the grease pencil marks off as I'm going so I don't lay vinyl over the markings. Hope this helps.

I agree 100% with your last comments about some of the shoddy work that's out there SignAmigo. I don't know if it's because some people don't take pride in their work, don't have the skill set, are lazy or did the job too cheap and just rushed to get it done. Either way, it's a shame and I've seen it done by both large and small sign shops. I do think the customer can be blamed partially in some of these cases for wanting the job done on a shoestring budget for some of the eye soars that are out there.

Good job, getting ready to do a small trailer for my neighbor. Should be a fun job since I can take my time on it.

Very nice design work, SignAmigo.

SignAmigo, you bring up some good points, and did so respectfully for the most part. Yes, it's true most on this forum do this as a hobby, side-business or run a small sign shop and don't have the overhead of a "real" sign shop. I classify myself as a hobby guy doing a few odd jobs if they come my way. Really, I just enjoy doing it more than anything. However, I cut my teeth in the sign industry working for a pretty large full-fledged sign shop. I was a welder/fabricator/installer that made and installed every type of signage imaginable (monument signs, cabinets, channel letters, awnings, neon, etc...). Many of the jobs I worked on took weeks, if not months to fabricate from start to finish. We outsourced nothing, there was no job too big, and I've spent a good amount of time at the business end of an 80' crane doing sign installation and service. So, I do have a bit of knowledge in the sign industry. I just get a little edgy when someone talks about "learning the sign industry" or seeing things from "the other side." Many times those making these comments are running a relatively small sign shop that is just as guilty in bringing industry prices down because they don't have the level of overhead (plant/equip/people) to offer every service a full-fledged sign shop has (cranes, service trucks, sheet metal equipment/tools, CAD/CAM, cutters/printers, mig/tig/stick/spot welders, presses, paint booth, shipping warehouse, neon benders, fabricators, installers, estimators, sales team, graphic designers etc...). It's all relative, get my drift? If someone chooses to offer sign related services (mainly vinyl on this forum) and can provide the same quality for less money because they don't have overhead, that's just good business on their part. This is nothing new, and it happens in almost every facet of business. If there is money to be made, competition will increase, technology almost always makes it less expensive to produce the end product, and economics 101 kicks in. I didn't post this to slam you, I'm just trying to make a point that every business operates at different levels in regards to the services & prices they can offer. Best of luck in your business.

codogs replied to BannerJohn's topic in Fonts

Ah, very handsome young man you have there. We just don't clean, cook or go to the bathroom. It's a compromise.

codogs replied to CyberChuck's topic in Vinyl

Did you try the link about 5 posts up by Zaxxon? Link works for me, and it's the same link I've used to get several samples. Give it another shot.