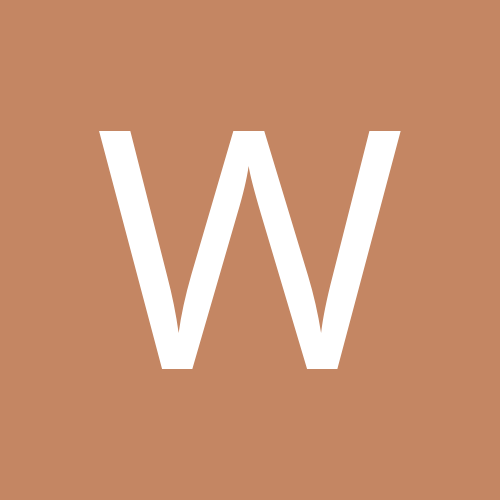 Content Count

534

Joined

Last visited
Community Reputation
1
Neutral
About wwpro
Rank

Advanced Member


Birthday

01/01/1
Are you doing the printing too or just installation ? Let me know where are you doing this because tomorrow I still have hopes of finishing kinda early and I live really close, so if you're gonna be there tomorrow I can stop by so we can meet

I thought you've bought a LCD screen and were waiting for it Don't have a Laserpoint, but it might be a communication error. Check you cable, unplug and plug it again, reinstall drivers, try all that or get in touch with tech support, maybe this happened before and they know what it is.

Clean up the letters a little bit and tweak it as needed, but you git somewhere to start oldminibikes.eps

Hey Dude, whats up ? So you're looking for a printer too uh ? I've been reading and researching for a while, and I was so close to grab a FJ50 for almost nothing to get it converted, but the guy chickened out at the last minute. The guy knows a lot and he has been working with machines for a long time, and he told me to stay away for the smaller versions from Mutoh, maybe a Valuejet but that's an expensive one if you're in a budget. For that money you can but a converted Roland print/cut and keep some change to spend on a laminator later on. Hope all's well for you. Did you try the SS thing I sent you ?

Try and see what happens, best way to find out. On heat press vinyl you have to AB after is applied, when you AB sign vinyl you're working on what's going to be the front of the vinyl. Heat press vinyl is cut in reverse and you apply it with the carrier sheet facing you protecting the finished side of the vinyl.

You have to talk to me to come to this part of town Just kidding, good job there man, but 95 degrees on the shade, I've been working outside yesterday and today and it got up to 105 Where's that place ? Is their headquarters over I-10 almost 99 Next to Memorial Hospital ? I'm really busy right now and not really looking for an afternoon meeting under the sun lol, but if you're gonna be there for a few more days or even the weekend let me know, I'd like to stop by and see your guys doing the work

looks great ! Do you mind posting a pic of the back to see the LED layout ? I have the blasting part down, but been wanting to play with LEDS for a while but never got a chance, have to order some and see how it goes. Where do you get your supplies ?

Hey Bill, are you selling stickers to the Pentagon now ?

I'm on the opposite side, completely. I've made very little money so far, don't advertise or anything obviously, but we'll be moving overseas, and with all this learning experience and help from forums like this one, I can open my own shop once we get established and start making money once and for all. Te affordability of these cutters is a double-edged sword, because is easier to get started, but at the same time is easier for a LOT of people to get into this, but I think that quality and service should separate you frm the rest and not price, but things are hard nowadays, so we must be patient

Bill , every Mom takes her kid when they move to a new house

Just don't expect miracles, at the end is just an inkjet transfer. If you want brigther and more vivid colors get into sublimation. Pic looks good to me

I really like the design, but extremely hard to read, and you don't want that for your business. Is that just 2 colors, or there's 3?