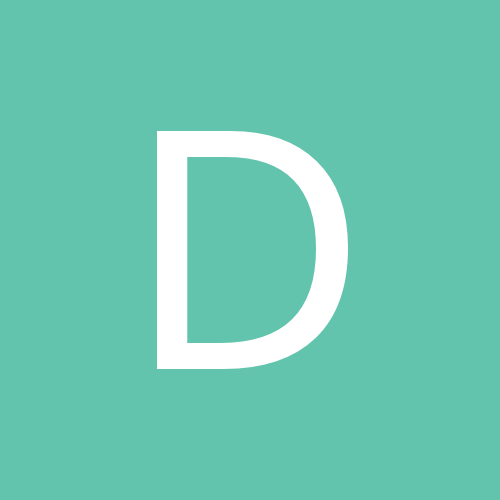 Content Count

46

Joined

Last visited
Community Reputation
0
Neutral
About DeonCarpenter
Rank

Advanced Member


Birthday

01/01/1
Recent Profile Visitors
The recent visitors block is disabled and is not being shown to other users.
I decided to buy a GraphTec ce6000-40. The ce6000 cuts great but it won't cut chrome even with a new blade on its highest setting and the blade extended. I have used a Copam 2500 for years and it cuts chrome like it was butter. Any advice on cutting chrome with the ce6000 would be appreciated. I am using SignBlazer 6.0 software.

It works! I stopped by a computer repair store and picked up a cable. It has a DB25 connecter on the computer side and a CN36 on the cutter side. It is a Belkin F2A036-06 Bi-Directional Printer Cable (6ft), $3. I plugged it in and the cutter started cutting, I guess it has stuff in there waiting to go. When I say it works I mean it works, it puts my Copam to shame, and I really like my Copam. That is from a 20+/- year old cutter. Here are the things I did but I don't think they did anything I am almost sure it was the cable. The settings on the cutter RS-232C Cond No. 3, Command HPGL, running on LPT1 I also installed a Roland GSX-4000, Graphtec FS3100-60, but I don't think it is using a driver.

Their is no Vinyldesigner.com but myvinyldesigner.com/ looks like a great collection, thanks. I assume that is the one you were talking about.

Not trying to be disrespectful but I just scanned threw my Clipartandfonts.com collection an in just one section I see over 100 copy written logos that I know they do not have license to. I was selling some Honda decals on eBay that I got from their cd and I was shut down for copyright violations. Clipartandfonts.com sold me illegal stuff. Sounds like a counter suit if you ask me. Those without sin should cast the first stone.

I need some stick people. I bought the Stick em Up collection, http://www.clipartan...le_Clipart.html and downloaded some free ones http://downport.blogspot.com/2008/03/stick-people-phapes.html, but I need more. I am willing to trade 2-1 for some good stick people.

I changed the setting to HP-GL but still no luck. I have looked for a driver but I cannot find one for this model but I have found them for every other model of Graphtec. I have tried drivers for some models that are close but it did not work. I also tried some HP drivers but my computer did not recognize them. I installed the HPGL/2 driver but that didn't work either. I found a 64 bit driver but only my laptop is 64 bit and it is USB only so I ordered a usb to parallel adapter. I hope that works.

OK I am wrong again. I am using the RS-232C Serial connection. I am using a 25 pin Male to Male cable. When I use it on the Copam I use the LPT1 setting in Sign Blazer. I assumed I would use the same setting with the Graphtec since it uses the same cable.

I am using Windows XP 32 bit. You are right the RS-1 is for Serial, thanks. I am using the Parallel cable, the same one I use for the copam. I guess I need to figure out how to tell the cutter that I am using the Parallel cable. http://www.graphtecamerica.com/users_manuals/CutPlot_UM/legacy/FC3100-100-120.pdf I am looking at Chapter 7 - PDF page 90

I picked up a slightly used FC3100-60 this weekend for $300. The owner claimed it had been in storage for 10+ years after he replaced it with a larger cutter. It test cuts perfect but I cannot get it to communicate with my computer. I have tried HP-GL and GP-GL settings. I am using the parallel interface on LPT1. The interface setting is at RS-1 (9600 8bit N H)I also tried (9600 8bit E H). I checked that the COMM settings match. I can switch the cable over to my Copam and change the settings in SB and the Copam works great. SB has a setting for the FC3100-60 and from the literature I found from GraphTec it does not need a special driver and it should work with generic HP drivers. Any help would be greatly appreciated.

If you are using USB try slowing down your Copam to 30 or 20 cm/s. Once it is finished "sending" you can pause and speed it up to 60 cm/s. Your cutter is out running your USB.

I have an HP Designjet 5000ps with pigment UV inks. It prints great don't hesitate because of the colors. They real downfall for me is the time it takes to get the first print off the printer, sometimes an hour. If you are printing a lot, like 500 movie posters at a time, go for it. If you are just printing one or two things per day stay away from this printer.

I purchased a graphics collection and it was not want I really wanted. I wanted to know if I could resale it. I have not used the graphics so would the EULA apply? Also a copy of the EULA was not available before the purchase so they could put anything in there. I requested to return and get a refund but they said no. In the EULA it had the statement "images are proprietary and copyrighted by #########" But there are images that I know are other companies copy-written material and not theirs, for example the Monster Energy Drink logo.