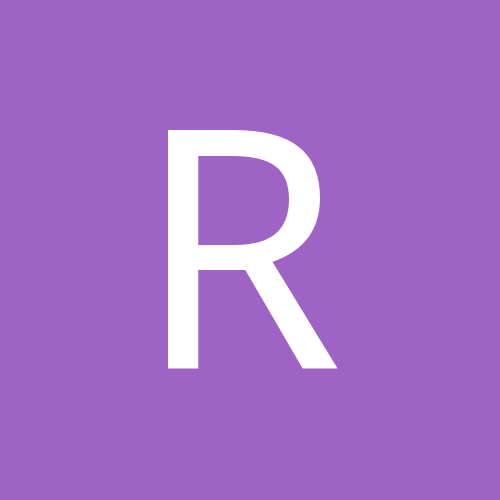 Content Count

45

Joined

Last visited
Everything posted by redfish
Thanks for your input, all good info to consider.

Wondering if anyone has experience in printing and cutting custom shaped magnets? What equipment do you recomend?

I was think more on the lines of a Roland Eco-sol printer cutter, just not sure it can handle the magnetic material.

Can anyone point me in the right direction? I am looking for a cutter to cut mug wraps from large format paper. 44", image size is 9.5" x 4" tiled up on 44" x?? paper. Is there an automated cutter available? We are doing about 500 to 1000 mugs a day and want to save cost by using large format printers rather than the 4 sawgrass printers now being used.

So a standard vinyl cutter will do it? Do you know if roland has a printer/cutter that handles Sublimation inks and paper?

redfish replied to MadHatterGraphix's topic in Sublimation

I run mine through a hix oven 390 degrees 4 min, they tend to burn easy as the aluminum is thin and heats quickly.

I have an EPS file that was created in a newer version of Illustrator than I own. How can I open it and save it to an older version? Thank You Chris

Beautiful, I owe you one.

Thanks, I was unable to open it with inkscape. My version of that is probably old as well.

The board would not let me post the EPS file until I zipped it. Would like to be able to open in Ill CS3

Thank you PBZ_logo_08.eps.zip

I am cutting letters and logos for a small company van, the want to include the VOSB (Veteran Owned Small Business) All I can get from the VA is a questionable quality jpg. Has anyone got an EPS or ai file? or a link? I really don't want to take the time to recreate this if I don't have to .

Thank you all for your help and Knowledge. My main business id design and fine art repro. But in this economy I will take on anything, the tips and information you provided to a total stranger is greatly appreciated. THANK YOU again.

I have a graphic going into a backlit box. The background is blue text is yellow with a black outline, when I cut the blue I include the yellow, where I am having a problem is cutting the black, I need to spread the black to cover the line between the Yellow and the blue so no light shows through. In Illustrator CS there is no align stroke command. How do I enlarge the black just enough to cover the seam?

Thank you, How did you do that?

this is the file TintMaster_.ai

Thanks Wild goose, when I do that the offset adds to both the inside and outside of the outline, am trying to just expand the inside to cover a little of the fill color. I created the outline by copying the text pasting behind and offsetting the path, then I selected both and subtracted from shape. so I have a 1/2 black outline with hollow center. I only want to expand the inside.

I need the black to encrouch on the yellow 1/6th of an inch so it overlaps the cut line of the blue and yellow.

Thank You Joker, When I tried live trace in Illustrator the type and stars were not clean. I Appreciate the help.

I am lettering a chevy van with the companies logo. 2 sides, the graphic is aprox 18x36 three colors of perineum vinyl. The back door is aprox 15x21 three colors perineum vinyl and the hood is two color aprox 14 x18. To cut and apply the entire job I am charging $557.00 Does this amount sound to high or low? any input would be appreciated. Thank you.

Thanks Ego, the application is pretty simple and can be done here in my parking lot. I think the most time will be reregistering and weeding the graphic. This obviously is not something I do all the time and was just trying to get an Idea how my price compared. I had to send out the quote already so I am committed to the price, maybe I will increase in the future. Again thanks for the reply. OW, ??

Anyone have any outlines for this Van?

Does any one have outlines for a nissan Murano? I am doing a qoute and need to do a rough design on a Murano.

Thanks Skeeter, I know of that site I just dont want to pay for a blueprint I might not need, after I get the order I will gladly buy the outline.

I have a sign blank I designed in Illustrator and need to make a path inside to route out a shadow line, i want to follow the outside shape just reduce to fit inside a few inches. If I copy and just scale down the contours don't match up, what am I doing wrong?