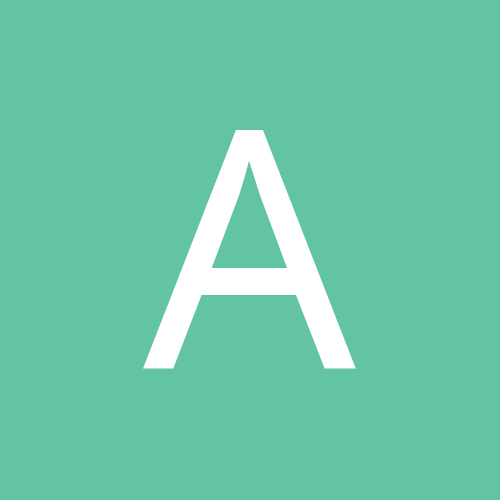 Content Count

64

Joined

Last visited
Community Reputation
0
Neutral
About ainakeaboy
Rank

Advanced Member


Birthday

01/01/1
Hey everyone , i just bought a egx 20 and wanted to know if anyone else has one of these machines ? Im new to engraving and bought this hoping to do custom dog tags and stuff , will this machine be suitable ? Any info or help will be appreciated . Thanks

Bought a usb to serial cable from radio shack and there hasnt been a problem since i switched . The answer is SWITCH TO SERIAL .

Im Having same probs , sending output to cutter and freezes ? Im using a usb connection . Is there a serial to usb ? I have a serial connection in the back of my laptop but its a female piece and the cutter is a female piece ? Any toughts ?

Thanks for all the info . Does anyone one know what material they use to print the posters you buy in the stores ? Im thinking about the epson 7600 24" printer to do posters and stuff hopefully this deal comes true !

Are you looking to print one or two at a time? One at a time, low qty Are you looking for archival or short-term? The cheapest way What substrates do you think you'll need to print on? Poster paper/vinyl/banner What kind of coverage are you expecting to lay down? 24" Photos? Text? Both

Hey y'all , i wanted to get into printing posters and was wondering if anyone has experience In this ? Is a epson 7600 good to print posters ? What software do you have to use ? What material to print on ? Qny hel would be appreciated . Thanks

So i times the original image size by 20 to get real life size ? I want to use the templates to do custom graphics for specific cars . Is this possible ?

I just got a 4 disc set of all kinds of Car,boats,atv,big rigs and motorcycles templates for cheap . Now my question is what are these used for ? How do i make them full size in signblazer ?It says 1/20 scale , so do i times the size by 20 to get full scale ? I attached a sample of what is on the disc, i deleted some of the stuff on there to make it small enough ,Hopefully somone knows how to actually put them to use . jimmy.EPS jimmy.EPS

I was actually looking for a "lazy mans way" of doing it . I guess there is no way around doing it node by node by node by node ........ well off i go to do a custom order i have . Will post pics of finished product.

Well it would be great if it can be done in SB but i just wanted to know the general idea behind doing it on any software . I just try to vectorize in SB but it doesnt come out very good . So any help on how to do it on any programs would be appreciated. Thanks

Did a search but couldnt find topics on how to make a silhouette of somebodys picture not just an outline . Anyone has experience in doing this ?thanks

ainakeaboy replied to tomcat17's topic in SignBlazer

Look on the left hand side , how many colors are there ?

Does any one use the vinyl roll holders that come with uscutter vinyl cutters ? I have them but dont know how to use them so the vinyl dont spool off the rolls . There is a rubber gasket that came with the holders but i dont know where they go ? Help !

ainakeaboy replied to ainakeaboy's topic in SignBlazer

Thanks , Got the file to open now . Now i can actually use the disc i bought !!

ainakeaboy replied to ainakeaboy's topic in SignBlazer

Ok so I am using corel 9 and when i try to save it doesnt allow me to save as an eps file only other types ? Am i doing something wrong ?